Vale Bets on Digital to Impact Shareholders; The Most Valuable Keywords in LATAM
by Romany Reagan on 22nd Aug 2017 in News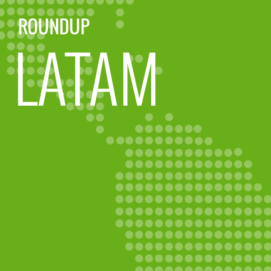 This week's LATAM Roundup brings the following stories: Mining company Vale drives the process of converting its actions with digital campaigns; PwC Argentina and Think-Tanks present PwC Digital Services; SEMrush lists the most expensive keywords in AdWords campaigns; and ZAP and Navegg present audience segment.
Vale invests in digital to convert shares
Vale bets on digital advertising to boost the process of converting actions and the result exceeded expectations. One of the largest mining companies in the world, the Brazilian multinational got high engagement through an online campaign that sought to clarify shareholders about decisions to be made based on a proposed corporate reorganisation, approved in June.
The company aimed the voluntary conversion of preferred shares into common shares during the 45-day period, ended 11 August. Therefore, Vale developed a wide campaign through combined actions on different platforms: institutional website, social networks, direct mail, and online and offline media. As a result, voluntary adhesion to the conversion was 84.4% of the outstanding preferred shares, of which at least 54.09% were required.
"We managed to talk to an audience of about 260,000 shareholders, with different profiles and geographically quite separated; and all this in a very short space of time. It's gratifying to see that the message was delivered and that the shareholder was able to make well-informed decisions", said Mônica Ferreira, manager of digital media and relationship with the press at Vale.
In the 'New Governance' page, created on Vale.com, the campaign based on videos and explanatory material about the restructuring reached 270,000 unique accesses – over the company's shareholders base of 260,000. The campaign also reached 347 million hits in online media, with 3.8 million people impacted on social networks. The explanatory video by Luciano Siani Pires, executive director of finance and investor relations, published on the special page and on social networks via programmatic media, obtained 2.9 million views.
The most valuable keywords in Latin America
A survey made by SEMrush digital marketing company reveals the most expensive keywords that help drive traffic to paid ads and campaigns in Google AdWords. The research considered search tools information between December 2016 to April 2017, in Latin America, Mexico, and Spain.
The most expensive words identified were: "franchise law" at first place, with USD$179.55 (£139) per click; "umbunto" comes in second with USD$112.33 (£87) per click; in third it's "black cloud" with USD$107.47 (£83) per click; in fourth, "mydlink log in" with the cost of USD$102.89 (£80) per click; and lastly, "web app fut" with the amount of USD$81.52 (£64) per click.
Among the countries analyzed, Mexico shows the highest average value per keyword (USD$81.02 [£63] per click). Then appear Brazil (USD$78.10 [£61] per click) and Peru (USD$48.52 [£38] per click).
In general, the most used keywords in Latin American countries (excluding Mexico, located in North America) are software (21.9%), education (10.8%), leisure (10.4% %), web (8.9%), and finance (4.5%).
"The price of each keyword can vary widely, depending on the relevance and level of competition. That's why we were surprised to find out which are the most expensive keywords in Latin America and which sectors they belong to", said Maria Chizhikova Marques, communications coordinator at SEMrush.
PwC Argentina & Think-Tanks present PwC Digital Services
A strategic alliance between PwC Argentina and Think-Tanks, digital agency and consultant, originated in the launch of PwC Digital Services. The focus will be in serving a 360-view strategy for brands, using solutions like programmatic and mobile, and innovative methods, like canvas and design thinking.
"With our strategic, methodological, and precision capabilities, combined with flexibility, creativity and disruption, we are a unique value proposition in the market", said Norberto Montero, PwC's partner. He emphasised the intention of PwC Digital Services to lead the way in digital transformation.
The new consultant, that will operate from an officer in the Innovation Center, also has Unidigital as a strategic partner. Sergio Grinbaum, Think-Tanks CEO, added: "Our idea is to generate value, and that's aligned with reduction of costs, with user experience, and with professionalism."
ZAP & Navegg launch audience segment
In order to make it easier for users to search for a property, ZAP, an online classified portal from Grupo Globo, has partnered with the Brazilian DMP Navegg to manage and create new audience segments of the real estate industry in the main programmatic media platforms on the market.
"We felt that the market needed more specific segments related to the purchase and sale of properties and we would like to show that ZAP is the right place to find this audience. In addition to a strong name, we have a lot of data", said Camylla Fioravante, performance manager at ZAP Imóveis.
Based on its data reselling program, ZAP data structuring by the Brazilian DMP resulted in the creation of 104 new audience segments in the properties industry. The segments include users with intention to buy or rent a property with two rooms, in a certain city, among other information.
New audience segments are already available on DSPs such as Google (DBM), MediaMath, AOL, Yahoo (Brightroll), and TubeMogul. For Luciano Juvinski, MD of Navegg, these are difficult segments to find on the market. "In addition, we have been able to expand our reach by finding more advertisers interested in purchasing Navegg data for their campaigns."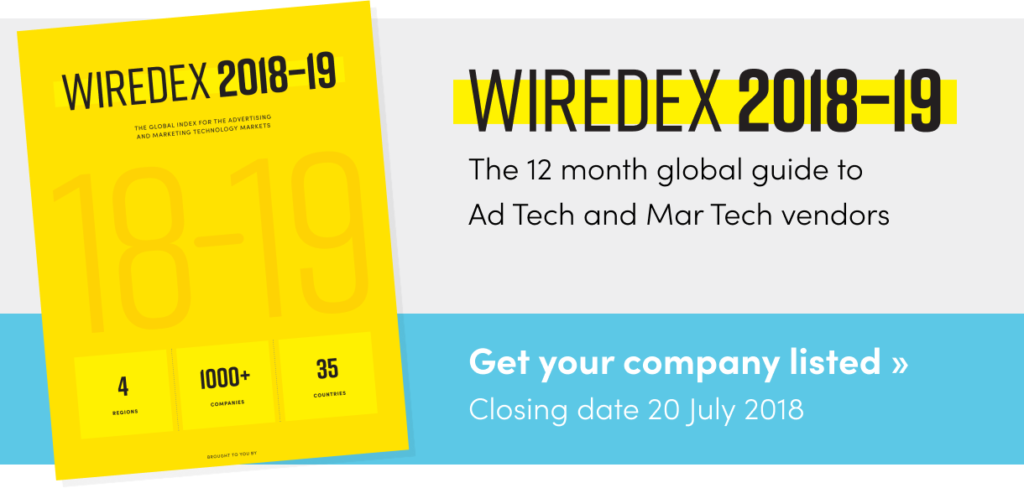 TagsDisplay