Paid TV Continues Its Decline; Facial Recognition Could Hinder iPhone Sales
by Hugh Williams on 5th Oct 2017 in News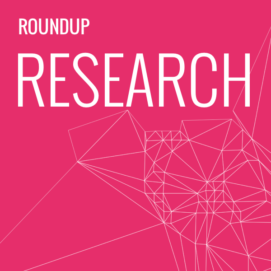 ExchangeWire Research's weekly roundup brings you up-to-date research findings from around the world, with additional insight provided by Rebecca Muir, head of research and analysis, ExchangeWire. In this week's edition: Paid TV continues its decline; Facial recognition could hinder iPhone sales; and UK lagging behind for mobile load time.
Paid TV continues its decline
Consumers are continuing to move away from pay TV, with more than 85% of consumers doing so because of price concerns, according to research by TiVo.

In fact, a higher percentage of those surveyed named price as a factor than said the same in Q1. Aside from price, many respondents also said they cancelled their pay TV service because they're using an internet streaming service like Netflix, Hulu, or Amazon Video.
User behaviours more conducive to subscription video-on-demand (SVOD) services, like binge-watching, also reflect the decline of cable – as does these services' original content. Indeed, 7.5% of cord-cutters said they cancelled their pay TV subscription because the bulk of their TV viewing consists of original content on streaming services, like Netflix's Orange Is the New Black.
This year, 176.4 million US adult internet users will stream or download video content at least once a month, eMarketer estimates. That number is expected to increase to 190.2 million by the end of 2020.
Facial recognition could hinder iPhone sales
Apple could face a struggle in driving adoption among its new iPhone 8, finds a study by Morning Consult.
The study shows that consumers are less interested in buying the newest iPhone products than the respondents in last year's poll, who were asked whether they would get the iPhone 7 model.
One of the key reasons for this downturn in opinion seems to be the facial recognition feature. Almost two-fifths (39%) say they have an unfavorable view of facial recognition software in devices, compared to 34% who said they have a favorable view, and 26% who said they didn't know or had no opinion.
Over half (56%) of respondents either strongly or somewhat agree with the statement that facial recognition software in devices made them concerned about their privacy. Half (50%) agree that the use of such software made them feel nervous.
Cost is also a roadblock for the iPhone 8, with only 14% of respondents saying they would be willing to pay the asking price of USD$999 (£753).
UK lagging behind for mobile load time
Britain severely languishes as the 10th out of 17 major European countries when it comes to how quickly sites load on mobile, according to a study by Google.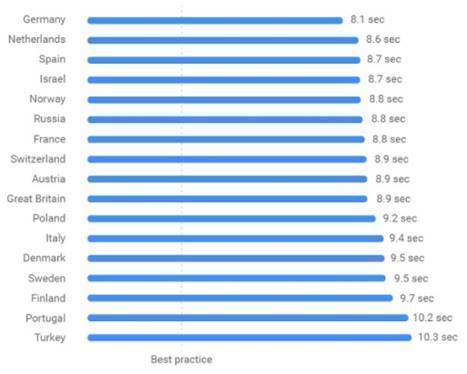 Despite perceptions that the UK is one of the most sophisticated digital markets, research has also found that the UK is failing to meet the needs of digital-savvy Brits, where 50% of people think sites should load in less than two seconds – yet, in the UK, the average is a whopping 8.9 seconds.
For publishers, website load times are of paramount importance to overall success. The research shows that publishers whose mobile sites load in five seconds earn up to 2x more mobile ad revenue than those whose load in 19 seconds.
For e-commerce sites, abandonment due to slow load times can be hugely costly, since 30% of all online shopping purchases now happen on mobile phones and 79% of shoppers who are dissatisfied with site performance say they're less likely to purchase from the same site again.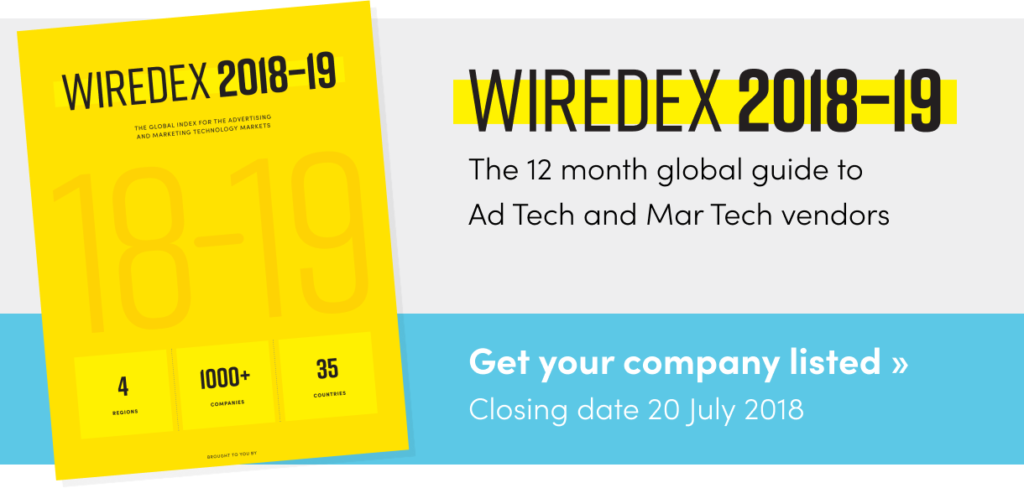 TagsTV