Advertisers Spend More on Video Ads Than Banner Ads for the First Time; Disks More Popular for Gaming than Downloads
by Hugh Williams on 19th Oct 2017 in News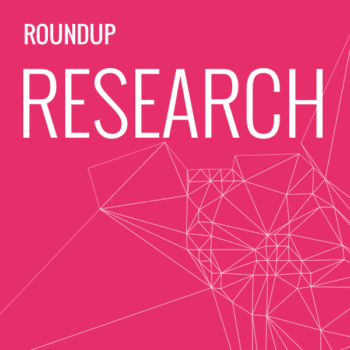 ExchangeWire Research's weekly roundup brings you up-to-date research findings from around the world, with additional insight provided by Hugh Williams, senior data analyst, ExchangeWire. In this week's edition: Advertisers spend more on video ads than banner ads for the first time; Disks more popular for gaming than downloads; and Joint investment in physical and digital shopping.
Advertisers spend more on video ads than banner ads for the first time
Mobile now accounts for 43% of digital advertising, finds results from the IAB's latest Digital Adspend report. Mobile's year-on-year growth was 38% and now accounts for 57% of all display ad spend, 70% of video spend, and 83% of social media spend.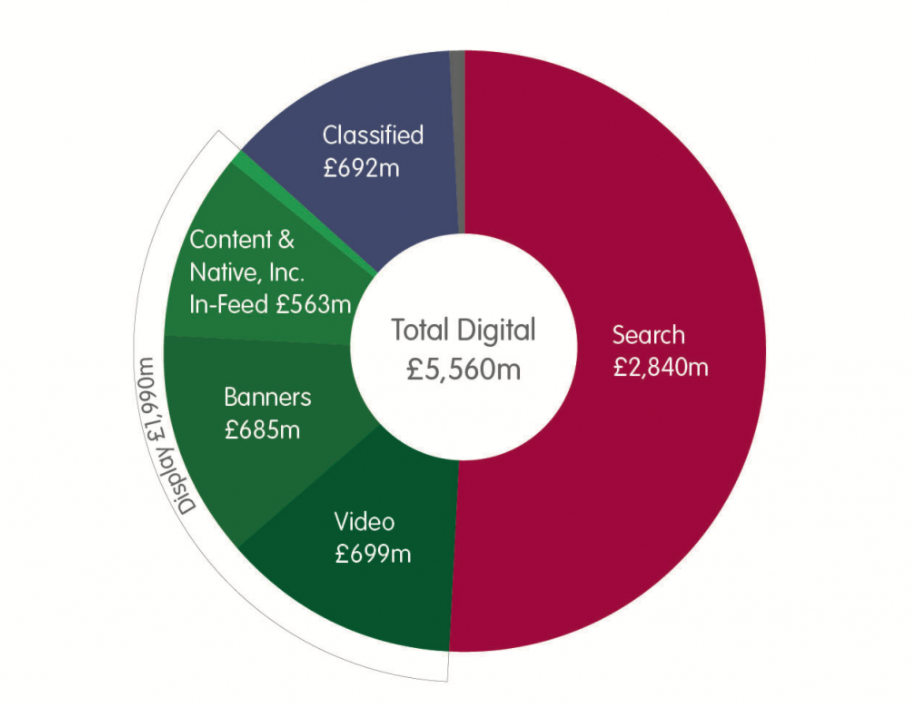 Driven by the rise in popularity of people watching online video, advertisers spent more on video ads than banner ads for the first ever time. In the first half of 2017, advertisers spent £699m on video ads – a 46% year-on-year rise – whilst spend on banner ads increased by just under 2% to £685m. Video is the fastest-growing ad format and now accounts for 35% of all spend going on display advertising.
Within video advertising, spend on outstream/social in-feed nearly doubled and is now the most popular format, accounting for 52% of video spend (£363m), overtaking pre-and post-roll ads which account for 44% (£309m).
Display advertising as a whole grew 18% to £2bn, whilst search grew 15% to £2.8bn and classifieds remained flat at £692m. Thus, overall digital ad spend grew 13.8% to £5.56bn in the first half of 2017.
Disks more popular for gaming than downloads 
With a more mainstream appeal (broadly equal spread with regards to age of users), Facebook remains the most visited social networking site, according to Ipsos Connect's Q3 Tech Tracker.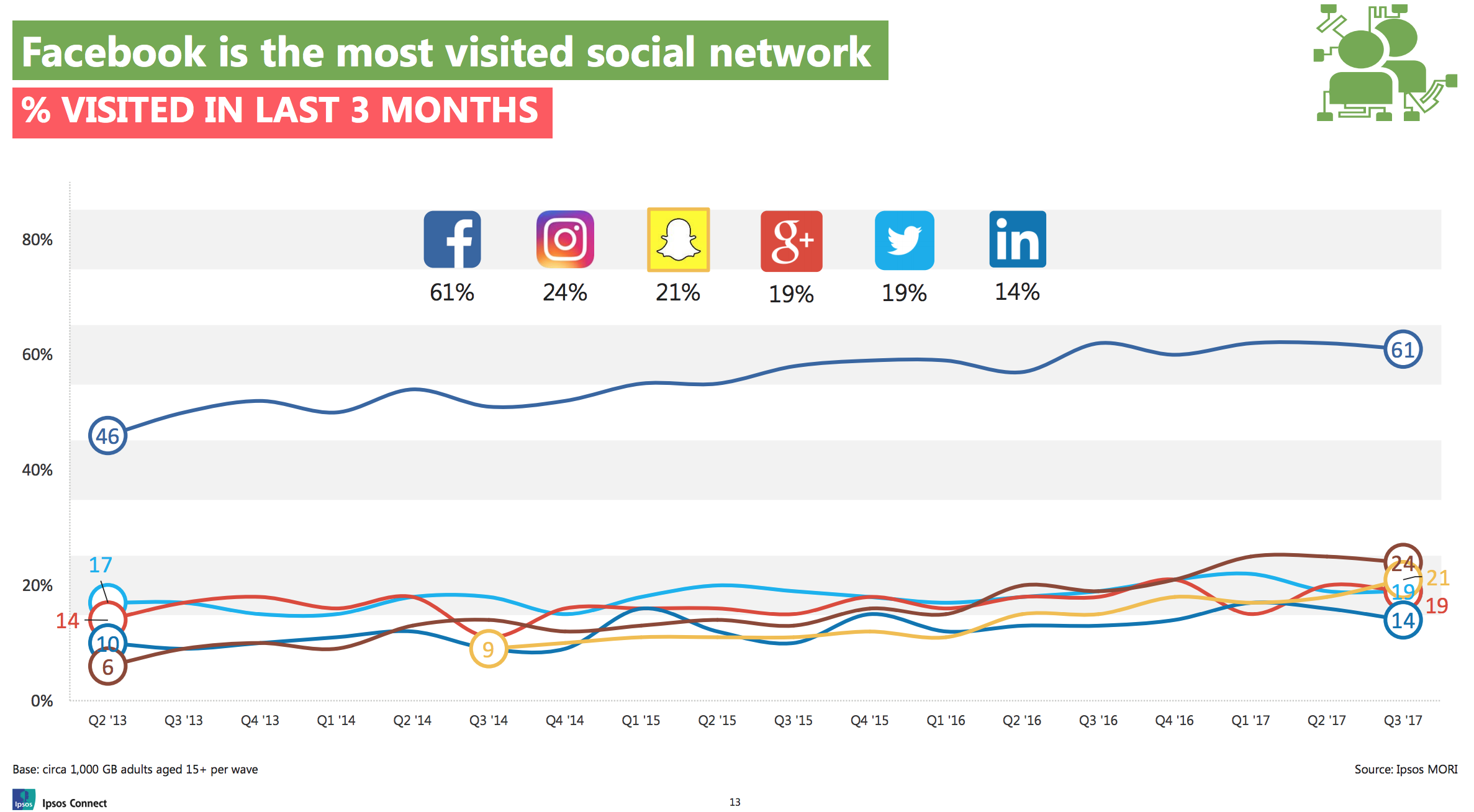 Six-in-ten (61%) of respondents are using Facebook – a huge lead over Instagram (24%), Snapchat (21%), and Twitter (19%). The report also finds that eight-in-10 British adults own a personal computer or laptop, and seven-in-10 own a laptop. Nearly half of households own a tablet, with over half owning an iPad. Just under four-in-10 British adults have a gaming console in their household. People are more likely to buy a game for a console via a disk (18%) than they are to download a game direct to their console (10%).
Meanwhile, CD music consumption is in freefall, with 18% of music listened to this way, compared to 36% through digital channels. A further 24% use free legal streaming.
Joint investment in physical & digital shopping
Half of British retailers are now taking a joint approach to investing in the physical and digital shopping experience, finds research by VoucherCodes.
Just 8% are continuing to prioritise high street investment alone, demonstrating a leap in the right direction when it comes to omnichannel retail. More than half of UK retailers (56%) have invested in payment technology in the last 12 months, whilst 47% have invested in digital receipts, largely as a result of customer demand.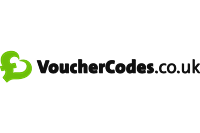 The research reveals customer demand and loyalty is the key motivator for retailers investing in new technologies. Customers expect retailers to be completely up-to-date with the latest innovations, often leaving retailers playing catch up, and recent years have seen seismic shifts in the retail landscape.
As shown through the data, UK retailers anticipate an unprecedented rate of change over the next few years, with 7-in-10 (69%) stating they simply could not predict the consumer purchasing habits of the future, or what the retail industry will look like in five years' time.