Podcast Advertising Charts a Course Following OTT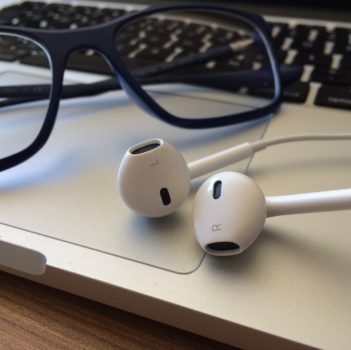 Radio and advertising have always gone hand in hand. And with newer audio mediums like podcasts gaining in popularity, it has been primed to be as effective as OTT. Writing exclusively for ExchangeWire, Tara DeZao (pictured below), director, content marketing, Oracle Data Cloud, Oracle, talks about the advantages of advertising in the digital audio space, the challenges the industry faces programmatically, and how technology will put audio advertising on the same path as OTT.
Some in the advertising industry continue to be shocked by the rise in podcasting as a viable medium for effective media spending. Prior to the spike in interest and onset of podcast-specific media networks, this type of audio was akin to linear TV in that ad spend was written off as brand awareness marketing unable to tie impressions to actual sales. A powerful convergence of new digital technologies and consumer attitudes towards audio content consumption have led to an influx of ad spending on podcast ad inventory. IAB projects podcast ad spend to reach USD$220m and the medium has experienced a 228% quarterly growth rate between Q1 in 2015 and Q4 in 2016.
Thanks in large part to first-in music streaming applications like Spotify and Pandora, digital audio advertising on the whole is now past the trailblazer phase of adoption. Podcasting, however, is experiencing the lag that occurs when a new technology explodes in the marketplace – there is a gap to when marketing dollars actually follow. That said, the medium is experiencing growth akin to the early days of OTT.
High-quality content attracts growing audiences
The increase in popularity for podcasting as a medium can be attributed to the high quality of the content. It's similar to consumer interest that surged when OTT providers like Netflix and Amazon began producing original content as part of their subscription packages. Original content on these channels raised the bar for what 'quality programming' looks like to the average consumer with a linear TV, and grew an already expanding audience of cord cutters. Not being beholden to advertising dollars arguably gives series producers license to take more risks and take on subject matter that is more niche. The same can be said for podcast content.
While many podcasts are supported by advertising and for-profit audio-only networks are on the rise, some of the most compelling podcast content is created via public radio channels, which are supported less by advertising dollars and more by listener support. Therefore, these content creators benefit from a similar liberty to take risks. In fact, six of the top 20 podcasts on the iTunes podcast app are hosted by public radio.
Such is the case with investigative journalism, Peabody Award-winning podcast 'Serial', hosted on Chicago's public radio station WBEZ. The podcast has over five million downloads and was the fastest podcast ever to reach that milestone. Arguably, it is content like this that attracts audiences not just to a particular show, but to the medium as a whole.
Host-read ads build brand affinity and enable attribution
Where audiences flock, dollars are sure to follow. As the format's popularity grows, as it has done steadily over the last five years, so does the opportunity for advertisers. The storytelling nature of the medium builds a strong connection between show hosts and their audiences making them a loyal bunch. 2017 Edison Research 'The Podcast Consumer' estimates that 67 million Americans listen to podcasts on a monthly basis, and of that group, listeners subscribed to an average of six shows.
As hosts of the show build trust with their audiences, brand affinity can develop. The most popular ad format for podcasts, on the whole, are host-read ads with promotion codes tied to each show. This gives transparency into return on ad spend in a way that traditional audio never could, similar to linear TV ad buys. Listeners are also less likely to skip ads for fear of missing integral parts of the show, and in some cases the ads exhibit a native quality.
Programmatic pros and cons
Listeners access audio content on a host of devices, and podcasts can be streamed or downloaded. The on-demand nature of the content opened the door to programmatic advertising. Ads delivered programmatically offer similar benefits to the advertiser as they do in OTT formats: greater scale, through insights, and the ability to understand user content preferences more deeply. Digital audio applications, the primary use case, offer advertisers an array of in-app user-generated data, like ratings and profile information.
The diversity of ads that programmatic audio enables also improves the audio experience. Audiences who are frequent consumers of digital video and audio have all experienced the irritating ad repetition on 30 or 60-minute episodes of programming. Whether the format is video or audio, it's an equally aggravating user experience. Consumer experiences like this contribute to audiences looking elsewhere for content with less intrusive advertising, or no advertising at all.
Where the path for programmatic audio differs from OTT are the challenges. The devices that consumers stream audio on presents one of the more significant challenges for advertisers leveraging programmatic. Listeners often access streaming audio on 'thin client' devices like Amazon Echo. Thin clients are remote access points that require linkage to more powerful computing from where the content originates. This limits real-time creative personalisation in a way that it doesn't for OTT, because dynamic ad serving is not possible on thin client devices.
A second obstacle is that the attribution process remains challenging, given almost all of programmatic audio happens in applications and in-app ad inventory is not tied to cookies. Programmatic advertising on mediums which utilise cookie-based data, delivers a more contextual view of the user in the attribution process because cookies can deliver insights based on the user's digital behaviour as a whole, versus just in the application.
Though these challenges are significant, over time technological advances and user affinity should be able to overcome them. The greater challenge will be diverting media spend from one area to another. It's the reason that advertisers will continue to spend media dollars on both linear TV and digital; until significant return proves clear winners, dollars will be allocated to steadier incumbents.