Rise of the Voice Assistants & How to Market to Them
by Romany Reagan on 25th Jan 2018 in News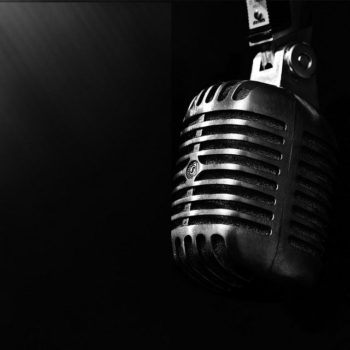 From artificial intelligence (AI) to smart cars, drones to domestic robots, a seemingly endless number of tech innovations were announced at CES this year – all of which are set to improve the ways we experience the world around us. In this piece, John Watton (pictured below), senior marketing director, Adobe, explains how marketers can leverage voice assistants to their advantage and ensure they're creating standout experiences.
One of the biggest is undoubtedly voice assistants, with Amazon, Apple, and Google in a race to integrate their respective AI-powered assistants into every smart device you can think of. And it's clear that voice assistants are increasingly being welcomed into people's homes. Adobe Digital Insights revealed that, in the US, sales of voice assistants grew by 103% year-on-year. These figures point to what's in store for Europe, with Amazon already announcing that its Echo Dot was the best-selling item across its online store this Christmas.
Emerging devices always provide marketers with new territory to navigate – just look at the launch of the iPhone 10 years ago, and how the subsequent rise of the smartphone shook traditional marketing methods to the core. As the convenience of voice assistants is recognised by consumers – with 22% of users currently using them to make purchases – these AI-enabled devices will be the next big driver of widespread change.
But if voice is the new channel, how can marketers leverage these assistants to their advantage and ensure they're creating standout experiences? And with marketers already incorporating an average of 6.1 devices into cross-channel strategies, how can they overcome any challenges? We've rounded up our top five tips below:
1. Build adaptive, loyalty-forming experiences
With their conversational user interface, voice assistants are putting humanity into computing, with consumers interacting with these devices as with a friend, rather than a machine. Thanks to the power of AI analytics, these devices can assess tone and sentiment in the user's voice, understanding their likes and dislikes better than their phone can, and in the most human way possible. By intuitively anticipating their needs and preferences best, brands can create an entirely adaptive customer experience that's personalised to each user at scale – something that our recent research with Goldsmith's University revealed was an imperative for boosting loyalty.
2. Look beyond your app
If voice assistants can integrate with all a consumer's favourite brands, the user won't have to log into a particular app each time they want to find out certain information. That might be their bank balance, how many air miles they've collected, or loyalty points held for a brand. By combining these data points, voice assistants could advise users on how much a flight may cost them, and if there are hotels in the surrounding area offering good deals. As these data points begin to work together, mobile apps will slowly become a thing of the past. Consumers will start to favour an experience that integrates all relevant data across their favourite brands, rather than apps that exist in silos.
3. Prepare for the next frontier of customer service
How consumers communicate with brands is rapidly changing, with people turning to social media and chat bots in a bid to make a quick and convenient query. If customer service isn't up to scratch, consumers will jump to another brand that will make them feel valued. Voice assistants are about to transform this industry, and will offer brands a new channel in which to converse with customers, in a more humanlike way than ever before. What's more, with the addition of AI-enabled voice analytics, the customer service experience can be adapted to each user. For instance, if the voice assistant can detect if a customer is feeling irate, brands can assess whether the consumer should be offered a better deal, or an interaction with a contact centre representative.
4. Leverage SEO when marketing to the machines
While we're in the midst of the experience business wave, where customers want to feel a connection with what they buy, what does the ultimate experience look like for something that's artificially intelligent? When you're marketing to a machine, the days of psychological branding exercises are redundant – the only way to influence a digital entity will be via digital methods.
So, how exactly do brands ensure that it's their products voice assistants are recommending? Without a screen for consumers to scroll through, how will these devices present and prioritise options?
To market to the machines, brands must refine their SEO, so that voice assistants are picking up their products first. AI will be key here, which can help brands optimise their search campaigns for voice assistants better than ever before, as well as forecasting how particular search campaigns will fare over extended periods of time.
5. Know your audience
With multiple users sharing a single device, voice assistants may get confused about who they're speaking with. To ensure voice-enabled experiences are as personalised as possible, and consistent from place to place, marketers will need to ensure their voice assistant experience is contextually aware. This doesn't just involve a voice assistant in a household recognising each and every user, it means recognising individuals when they're far from home, whether that's in a shop or a hotel room. By providing a consistent, seamless experience across multiple voice assistants, which recognise the user and their preference no matter where they might be, these devices will become as indispensable as mobiles.
To achieve this, brands must invest in AI-enabled voice analytics so that users can be detected. Ensuring that their brand's experience can link up to other devices that consumers own is also key, so that they can identify who exactly is in the room and provide them with a personalised customer experience.
With voice assistants reaching into our cars, speakers, TVs, and appliances, marketers are sitting on a channel bigger than anything that has come before – but reaching its full potential won't be easy. If 2017 was a year of significant experimentation in the voice space, 2018 is the year in which marketers must learn how to serve voice assistants, and ensure they're fully integrated into the customer experience. Those who treat voice as an add-on and don't use data to create consistent experiences across channels will lose out and find it hard to catch up as the technology is built into more and more devices.