AU Marketers Must Continue to Demand More Transparency : Q&A with Samuel Tan, ANZ Market Development Director, AppNexus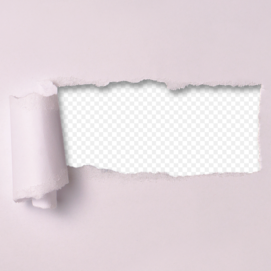 Marketers in Australia must push ahead and demand more transparency in 2018, which will see trust continue to be the key theme in the local ad tech industry.
Both advertisers and publishers will look to only work with vendors that operate with transparency, focusing on how fees are distributed across the digital ecosystem, says Samuel Tan, AppNexus' ANZ director of market development.
Marketers should expect their SSPs to provide regular updates on how they are cutting off invalid traffic and preventing domain spoofing, Tan urges, noting that the days of hidden fees are "truly numbered".
ExchangeWire: How would you describe 2017 with regards to the Australian ad tech industry?
Samuel Tan: There is no doubt 2017 was a challenging year for our industry. While digital expenditure continued its upwards trajectory, the duopoly of Facebook and Google soaked up the majority of advertiser spend, putting immense pressure on local, independent publishers as well as content creators. Compounding this was the barrage of headlines throughout the year centred on transparency, accountability, ad fraud, and brand safety.
Despite this, our industry is building trust through initiatives such as Ads.txt and growing awareness and acceptance that much more needs to be done on all sides to clean up the digital ecosystem.
What went right – and wrong – and what should the local community be working towards in 2018?
In 2017, we saw more publishers wrestle back control of monetising their inventory via open-source header-bidding platforms, such as Prebid.js. We anticipate header-bidding adoption will continue across different formats in 2018, particularly as content creators look to extract the most value from formats such as video.
We also have started to see premium publishers rethink how they value and, consequently, monetise their native inventory. Instead of taking the easy path and outsourcing this to third parties, publishers are actively looking at ways to bring this back in-house.
Off the back of header bidding, we saw the emergence of Supply Path Optimisation as a mechanism for buyers to cut through unnecessary complexity and identify the most direct route to supply. As a result, intermediaries with non-transparent practices and high take-rates learnt very quickly that their business models were under serious threat. A number of SSPs have publicly announced they have eliminated buy-side fees.
Keeping on the topic of transparency, it was pleasing to see participants embrace the IAB's Ads.txt initiative. We firmly believe publishers should have more control over who sells their inventory in order to help prevent counterfeiting, while buyers should have confidence they are purchasing approved inventory. We hope that all publishers will have fully embraced ads.txt in 2018.
This should come as no great surprise, but in 2018 transparency and trust will continue to be key themes for all involved in ad tech. You should expect an intense focus on fees taken by all parts of the digital ecosystem, with marketers and publishers seeking to only work with partners that add value in a transparent way.
We've seen in other markets a trend towards rationalising the number of ad tech companies one does business with. If you are a publisher, you really should be asking your SSP partners what unique demand they bring to the table and how transparent their auctions are. If you are a marketer, you should be asking your DSPs how their technology allows you to truly differentiate and find that competitive edge.
What are key challenges marketers here will face this year? And how should they work to resolve these?
I don't want to sound like a broken record, but brand safety, ad fraud, transparency, and trust will again be front and centre for marketers in 2018. The pervasiveness of ad fraud, or nonhuman traffic, undermines the trust brands have in the digital ecosystem as a media channel. Advertisers are seeing their marketing dollars spent on dubious sites, fake news, fraudulent traffic, and inappropriate content across the web.
If you're a marketer, you should demand that your exchange or SSP provide regular updates on ongoing investments it is making to shut down invalid traffic and measures it is taking to prevent domain spoofing.
The days of hidden or non-disclosed fees are well and truly numbered. Marketers can't fairly evaluate the exchanges and ad tech partners they do business with if they don't know how much of their budget goes to fees and, more importantly, what benefits the companies charging those fees are providing.
IAB AU has called on ad tech players to embrace simplicity and transparency. How do you think we can get there?
AppNexus has long been vocal in discussing the pressing need for change in the digital advertising space: the need to clean up the digital supply chain; the need to surmount the limitations of campaign targeting on the open internet; and the imperative to guarantee viewability – and enable buying on views – outside the walled gardens of Facebook and Google.
It's still early days, but we are starting to see real-world applications of blockchain in our industry bear fruit. For example, companies such as Amino Payments use blockchain-like technology to provide marketers a view of who is clipping the ticket and how much makes its way to publishers. We're incredibly excited about the potential for this technology to illuminate the supply chain. By shining a light on what has traditionally been complex and opaque, we will hopefully see companies that truly add value rise to the top.
IAB Australia also urged the need for market players to consider the entire ecosystem, rather than just their specific focus area, and refrain from feeding misconceptions by claiming to help solve issues that never existed. Do you agree with this assessment? And how can marketers better help themselves cut through the complexity?
AppNexus aims to build a better internet by helping marketers reach consumers with relevant and engaging advertising, which in turn helps independent publishers monetise their creativity and content. This, in turn, allows those same publishers to offer compelling experiences to their audiences.
There are a couple of things that can be done to cut through the complexity. Marketers and publishers who invest in developing programmatic expertise can choose ad tech partners who are willing to be open about their practices. While this may be a new cost to doing business, the better marketers and publishers understand how each part of the supply chain works, the harder it is for vendors to hide behind 'complexity' to justify value.
What key technologies do you foresee having the greatest impact this year on Australia's ad tech industry?
'Machine learning' is a term that gets bandied around a tremendous amount, but, when applied correctly, it has real-world, tangible benefits for marketers. Machine learning, for instance, powers the AppNexus Programmable Platform (APP) and is key to our mission of directing more money to ads that drive real business outcomes. APP is also the industry's first programmable DSP, enabling marketers to bring their data-science capabilities to fruition. What does this mean? More time spent creating value for marketers and less time spent on menial, repetitive tasks.
For video publishers, header bidding will prove to be a powerful monetisation tool, unlocking valuable video supply for advertisers and creating a liquid video marketplace. Such an approach gives full control back to the publisher, generating higher revenues while respecting the customer.
Finally, the Advertising ID Consortium, of which AppNexus is a founding member, allows partners to contribute their cookie and device IDs to map to an accessible people-based identifier. This framework enables publishers, marketers, and ad tech companies to create products that build a comprehensive user profile that cannot be replicated by walled gardens – ultimately, creating a better, more tailored user experience.
What are AppNexus' 2018 priorities and goals for Australia in 2018?
We will continue to invest in technology and products that provide marketers with a frictionless, safe, transparent, and cost-effective way to buy digital advertising. It is imperative that marketers understand how their media investments flow through the supply chain. And it goes without saying that as much marketer spend as possible should find its way into the hands of content creators.
We also will double-down on our efforts to better support video-first businesses. We have signed several of the largest media companies in the world and moved into new formats such as Connected TV.
Finally, we remain steadfastly committed to fostering a diverse and inclusive culture at AppNexus and throughout the ad tech ecosystem. While change can be slow and hard fought, it is part of our DNA and something every member of our local team deeply believes in.
TagsAd FraudAds.txtAdvertiserArtificial IntelligenceAustraliaBlockchainBrand SafetyDSPMonetisationProgrammaticPublisherSSPTransparency