IAB AU Calls for Structure, Simplicity & Transparency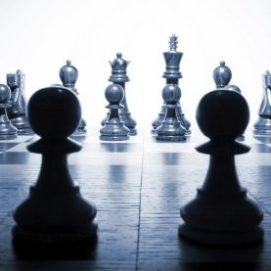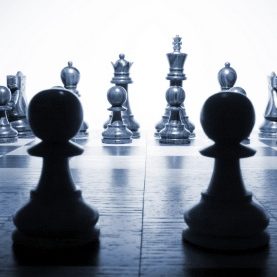 With 2017 a turbulent year for Australia's digital advertising market, plagued by brand safety and ad fraud concerns, industry players now must look to embrace simplicity and transparency, while marketers should review their team structures.
In this Q&A with ExchangeWire, IAB Australia CEO Vijay Solanki celebrates 2017 as the year digital ad spend clocked 50% of total ad budget, but urges the need for ad tech players to assess the entire ecosystem and resist adopting an 'elbows out' attitude. Solanki also discusses how local agencies can better support brands and the one new year resolution the industry can observe.
ExchangeWire: How would you sum up 2017? What were key highlights for Australia's ad tech industry?
Vijay Solanki: 2017 was the year that digital advertising reached 50% of total advertising spend in Australia, which was a significant and exciting milestone. However, this was achieved during what was undeniably a turbulent year for digital. The issue of brand safety and ad fraud dominated conversations in the trade media and gave digital naysayers an amplified voice – one that, at times, drowned out digital's many achievements.
It was also the year that programmatic hit critical mass, which has set the stage for an exciting 2018.
What lessons should ad tech players take from 2017 to improve on in 2018?
Ad tech can be complex. This makes it ripe to be misunderstood and open to criticism from those companies that are struggling as automation increases. Consequently, in 2018, ad tech players must embrace simplicity and transparency. Many are already improving, but some need to do much better. We need to see more concrete examples and case studies that use real data to showcase results. Clients need to be encouraged to share their best practice via IAB Australia to demonstrate tangible success.
Finally, I'd encourage ad tech players to think about the whole ecosystem, not just their specific area. Having an 'elbows out' attitude might result in short-term commercial gain, but won't result in long-term prosperity. For example, I'm told, anecdotally, that there are some self-interested players that will approach clients purporting to be able to 'solve' issues that either don't or barely exist. This feeds misconceptions about digital that, ultimately, hurts us all.
What tech or industry developments do you expect to have the greatest impact in 2018?
First, IAB's ads.txt initiative will continue to evolve and is expected to extend to mobile and in-app inventory this year. This will significantly reduce the impact of domain spoofing and boost confidence in programmatic.
We also will see further refinement of the IAB & Nielsen's Digital Content Rating daily measurement tool, which will help drive insight and understanding of cross-media measurement.
On a macro level, I expect to see the significant evolution of outdoor programmatic, connected TV, and digital audio during the year. We've also kicked off the year with the announcement that Facebook is changing its newsfeed to deprioritise publishers, brands, and business feeds. This will unquestionably have impact, but also creates a real opportunity for publishers to rethink their channel strategy for consumers.
And how should marketers prepare themselves to benefit from these?
With everything firmly pointing to the convergence of media and the convergence of ad tech and martech, marketers need to take a close look at the structure of their teams. It's not an incremental game so, in many cases, teams will need to be rebuilt from the ground up to create the optimal mix of art and science. Think storytellers, data scientists, strategists, tech architects, content managers, and program managers, to join the dots across the marketing mix.
When it comes to embracing things like outdoor, audio, and programmatic video, my advice would be to get involved early. If you are bold and pioneering you'll reap reward, as publishers will be keen to innovate with you.
What can local agencies do to better support brands and marketers this year?
The single most important thing agencies can do is to be transparent on the value they deliver. They must demonstrate the strengths and results they bring to the table across media strategy, negotiating, coordinating, and delivering performance. And, clearly, they need to differentiate what they can bring that a management consultant or in-house team cannot.
After WPP's 2017 AGM, Martin Sorrell, noted: "Every CMO I come across is saying they want more simplicity." I believe the agencies that will succeed will be those that remove any vestiges of 'smoke and mirrors' about their operations and focus on clearly articulating their value, creating value, and transparently reporting this value.
Apart from ads.txt, what are IAB Australia's top priorities for the new year?
We will continue to push our mantra of simplicity and inspire with a number of programs to create a common language, as well as improve understanding in order to develop better trust and transparency. This will include playbooks, whitepapers, and events – the first of which is our Programmatic Summit in March.
On the programmatic front, we will also be championing industry best practice and whitepapers with a new automation series authored by IAB's ad tech lead, Jonas Jaanimagi. Measurement continues to be at the heart of everything we do and we are looking forward to our second MeasureUp conference in the second half of 2018 after the success of our inaugural event. You'll also see a big push around the Coalition for Better Ads with a new Ad Portfolio being developed.
Finally, keep an eye out for some interesting development work involving blockchain to come out of the US IAB Tech Labs, along with several other initiatives. And this is just scratching the surface. It's shaping up to be a busy year.
If there's one new year resolution the Australian ad tech community should have in 2018, what do you think it should be?
The primary resolution should be to stop the jargon and speak a language that everyone understands. The secondary one should be to have more courage and to ask more questions; in the words of the Microsoft CEO Satya Nadella: "Never stop learning." Let's make 2018 the year we all ask more questions to create a common language.
TagsAd TechAds.txtAdvertiserAgencyAustraliaBrand SafetyCross-ChannelDigital MarketingMeasurementProgrammaticPublisherTransparency