DSPs Must Evolve to Help APAC Marketers Reduce Ad Waste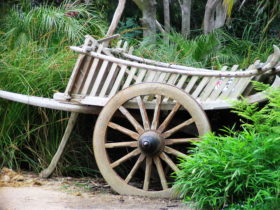 With media buyers seeking out more efficient paths to supply and demanding greater transparency in fees and auctions, it is time for DSPs to be more than automated workflow tools.
DSPs have not evolved much from when they were built during the first decade of programmatic, said Sonal Patel, Singapore managing director for AppNexus, calling for an overhaul of demand-side platforms to better meet the needs of marketers today.
The ad tech vendor recently launched its AppNexus Programmable Platform (APP), touting it to be the 'first programmable' DSP in the industry and the result of a three-year development effort involving more than 200 buy-side engineers, data scientists, and product developers.
In its statement announcing the launch, AppNexus said APP helped an agency cut down trading time by 73% and improved performance by 13%, compared to a manually traded line item.
In this Q&A with ExchangeWire, Patel elaborated on why the release marked a significant milestone for AppNexus and underscored the need for Asia-Pacific marketers to reduce advertising waste.
ExchangeWire: In what ways have DSPs failed to evolve, from the first decade of programmatic, and the issues they are creating for media buyers?
Sonal Patel: DSPs today actually don't fundamentally differ from DSPs that were built five or 10 years ago during the first decade of programmatic. That's obviously a problem.
The original DSPs were built for an ecosystem that was something of a wild west. We're now living in a much more data-driven world in which marketers need more than automated workflow tools – and, unfortunately, that's what most DSPs are.
Was programmatic not originally touted to automate the buying and selling process? Why is manual intervention still necessary today?
The basic premise in programmatic is that the internet is so massive, there are so many intermediaries, there is all of this audience data to layer on, and buyers need all of this technology to manage it.
Facebook did a great job of simplifying it. They have a few different ad formats, a couple of properties, and the ads all look the same. Our first objective is to make buying on the open internet as simple as it is to buy on Facebook. I expect the next decade to see a dramatic simplification of executing on the open internet, but it's going to require a new approach to technology.
How is the APP different from other DSPs? And do elaborate on why it's described as 'programmable'?
APP is different in three fundamental ways: programmability, transparency, and brand safety. First, it's powered by machine learning that enables advertisers to express and control almost any variable they want. It uses predictive analytics to free traders from tactical tasks that the machine can perform better, such as pacing, discovery, and ranking.
Second, it is built on the idea of transparency. We aim to guarantee transparency end-to-end throughout the supply chain and make it auditable. We are working with a number of independent ad tech companies and payment providers that leverage blockchain technology to do so.
Third is APP's radical approach to brand safety. All of the machine-learning, anti-fraud, and anti-hate speech work AppNexus has been driving for years is built into this trading platform. Advertisers need assurance their campaigns won't run next to hate speech, graphic violence, or pornographic content, and they need further assurance their programmatic technology partners are protecting them against ad fraud in its many permutations.
Many market players also have been quick to herald their use of machine learning to deliver customised campaigns. In what way is the APP different here and what gaps does it fill with its adoption of machine learning?
Media traders have long used the AppNexus platform to deliver customised campaigns at scale. With the introduction of APP, they now have access to powerful new tools that provide more sophisticated programmability, efficiency, and optimisation than traditional DSPs.
Traders can granularly control their campaigns directly through the user interface to adjust budget allocation, inventory valuation, bid modification, dynamic creative decisioning, and A/B testing tactics, which was previously only possible through the AppNexus Programmable Bidder. They also can dramatically cut down on the amount of time devoted to tactical setup and manual intervention though a single screen to manage targeting, delivery, and optimisation.
Furthermore, machine learning-driven optimisation automatically determines a campaign's lifetime spend on a minute-by-minute basis and adjusts spend in real-time to improve inventory performance.
To some, increased automation could further worsen issues related to ad fraud and brand safety. How does the use of machine learning in APP avoid this?
AppNexus sees billions of impressions each day, across every corner of the digital ecosystem. Because of this scale, our data science team is able to leverage automated techniques to detect patterns and shut down invalid traffic. That said, human review is also an important part of AppNexus' commitment to brand safety.
For example, our decision several months ago to bar political domain Breitbart.com from our marketplace for violation of our hate speech policy, following a human review, was controversial. It did not draw uniform praise within the industry or among general interest news outlets. However, it was emblematic of our commitment to safeguard the brand safety of buyers who transact in our marketplace. To the best of our ability, AppNexus will continue to invest in its enforcement processes and maintain a marketplace that meets the high standards that our customers expect.
For Asia-Pacific marketers, in particular, what challenges will the APP help resolve?
From Singapore, to China, to India, I hear a number of common themes. These range from a general lack of transparency in the ecosystem and questionable brand safety, as discussed above, and also frustration over the ability to only buy impressions as opposed to guaranteed outcomes, such as views. APP has been designed to tackle each of these concerns head-on.
How many of the 200-person team that worked on the APP are from this region? And what considerations unique to the region were taken into account when developing the platform?
Our Asia-Pacific teams, along with our valued clients, always have had a direct line to our product leaders. It's this real-time feedback loop that helps us understand what works well and where we can further optimise that lead to truly great products. It was only natural that when we made the decision to build a new DSP from the ground-up, we would draw on the significant feedback from our regional clients and the teams that service these clients.
Would you say Asia-Pacific has a bigger problem with advertising waste?
Advertising waste is a universal pain-point, regardless of market.
For too long, marketers have had to live with the reality of having access to rich, valuable datasets, and being unable to activate them satisfactorily via their chosen DSP. Combine this with an average Asia-Pacific viewability rate of 50.5% for desktop and 42.2% for mobile, according to Meetrics for second-quarter 2017, it's obvious why marketers are so frustrated at the outcomes of programmatic buying.
Compounding this is the lack of transparency throughout the supply chain with regards to fees, often resulting in too many intermediaries clipping the ticket without adding real value. The end result is less money for the content creator and poorer outcomes for the marketer.
Again, this is a universal truth, but one that is acutely felt by our clients throughout this region. We are definitely seeing more and more buyers seek the most efficient path to supply, while demanding greater transparency into fees and auction types.
How should Asia-Pacific marketers reduce their ad waste?
In addition to leveraging technology that shines a light on supply chain inefficiencies and buying on views as opposed to impressions, buyers should leverage a DSP like APP that provides built-in Supply Path Optimisation, which charts the most direct path to supply when traders are operating Open RTB – a key capability in an environment where header bidding has created a duplicative and noisier supply landscape.
In your initial tests of APP, what tasks still required manual intervention and what helped reduce trader's time by 73%?
The buyer in this particular instance, Greenhouse Group, used AppNexus' Augmented Line Item (ALI). This is the new standard buying algorithm built into APP. With ALI, an intuitive and streamlined workflow enables media buyers to set their targeting parameters and advertiser goals, without the hassle of building multiple line items and campaign objects. Once that's done, ALI purchases the optimal inventory based on a variety of complex factors, using machine learning to improve its real-time decision-making throughout the campaign.
In an A/B test, the ALI line item generated a CPC that was 13% lower than the manual line item, and the campaign took just an hour and 45 minutes of operation time throughout. By comparison, the trader spent six hours and 30 minutes setting up and adjusting the manual line item. That's a reduction in operation time of 73%.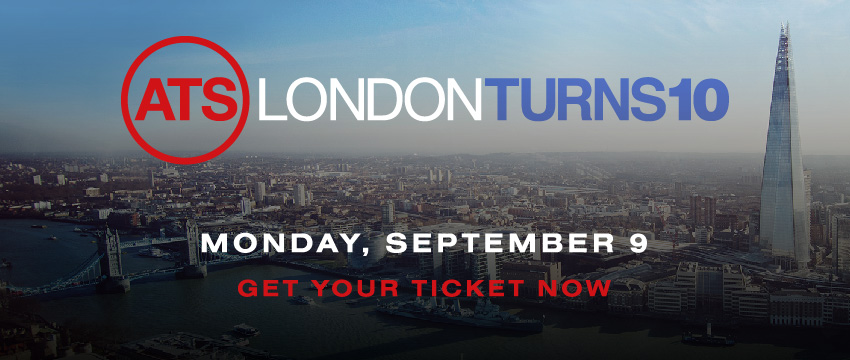 TagsAd FraudAd TechAdvertiserAnalyticsAPACDemand SideMedia SpendProgrammaticTransparencyViewability