Vietnam May Turn to Mobile Ad Blockers As Awareness Climbs; Online Drives Car Ads in China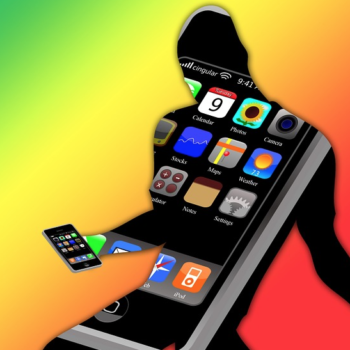 In this weekly segment, ExchangeWire sums up key industry updates on ad tech from around the Asia-Pacific region – and in this edition: Vietnam May Turn to Mobile Ad Blockers As Awareness Climbs; Online Drives Car Ads in China; Dentsu Acquires Polish Marketing Group; IAB AU Offers Guides on Ad Tech Buys; AppNexus Turns on Ads.txt & Streamlines Refunds on Invalid Traffic; Burson-Marsteller to Merge With Cohn & Wolfe; and Appier Links to Google Ad Platforms.
Vietnam May Turn to Mobile Ad Blockers As Awareness Climbs
Adoption of ad blockers in Vietnam currently is low, but this may change as awareness of such tools grows.
Just 31% of consumers in the country said they used ad-blocking software, with 50% stating they were aware these tools existed, revealed a study by Decision Lab.
It noted that, while Vietnam's adoption of ad blockers on desktops and laptops lagged behind more developed markets, the country was keeping better pace on mobile, where 14% of consumers used such tools on their mobile device. This put Vietnam closely on par with the UK, according to Decision Lab.
Across Asia, 90% of all mobile devices across Asia contained an ad blocker, it said.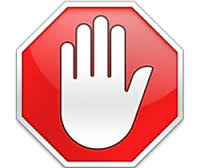 Amongst those who used ad-blocking tools in Vietnam, most did so to avoid offensive and irrelevant images or messages. Others did so based on the belief that ads slowed down the websites they were browsing.
In addition, in Vietnam, ad blockers were used more amongst men, where 37% had such tools compared to 24% of local women. This provided brands more opportunities to target online female consumers, the report noted.
However, Decision Lab urged brands against resting on their laurels, noting that with just half of Vietnamese aware of ad-blocking tools, the use of such software could climb as awareness grew.
Online Drives Car Ads in China
The internet has taken over the bulk of automotive advertising in China, where online ads in the industry sector now accounts for 37.8% of total spend.
TV ranked second, taking 29.2% of overall automotive ad spending, followed by outdoor ads at 20.7%, according to figures from iResearch. Spending on online automotive ads climbed 17.3% year-on-year to hit ¥15.1bn (£1.72bn) in 2017, with mobile ads taking up 57.2% of total budget in this segment.
The local research firm observed that, as the audience for the sector grew younger in recent years, and mobile internet saw rapid development, ad spending on traditional media platforms such as TV and print dipped significantly as advertisers turned their attention to online channels.
Outdoor ads also saw little room for growth with the limited creative formats on such platforms, said iResearch. It noted, though, that radio – deemed an indispensable intermediary amongst automotive owners – continued to see stable and promising growth despite its low market share.
Dentsu Acquires Polish Marketing Group
Dentsu Aegis Network has unveiled plans to acquire Polish marketing communications organisation, RED8 Group.
The Japanese agency group said the buy would facilitate its plans to beef up its marketing capabilities in the EMEA region. One of Poland's largest independent ad groups, RED8 comprised Red Advertising, Red8 Digital, Red8 Events, and Unlimited.
Dentsu Aegis Network's Poland CEO Slawomir Stepniewski said: "The acquisitions of RED8 will strengthen our offering across digital marketing communications, experiential marketing, and events. RED8 has a strong portfolio of clients and teams of very talented people. With a shared focus on bringing together specialisms around the client, we look forward to working together to delivering high-value and innovative marketing communications to our clients."
IAB AU Offers Guides on Ad-Tech Buys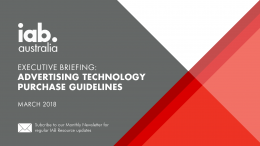 The industry group has released new guidelines aimed at helping marketers with their spending in five ad-tech areas.
The guidelines focused on SSPs, data management platforms, DSPs, verification tools, and ad servers, detailing key considerations when purchasing in each segment and questions buyers should ask suppliers.
For instance, when reviewing viewability in ad-verification tools, marketers were advised to assess components such as exposure time, accreditation for mobile in-app viewability, and customised viewability metrics.
IAB Australia's regulatory affairs director Kamani Krishnan said: "Our aim is to simplify the 'unknowns' when it comes to digital advertising technology, so marketers and publishers can feel confident they understand the core purpose and function of each piece of technology through simplified structure and language.
"If we raise the level of understanding amongst purchasers of ad technology, we can drive better decision making, achieve greater returns on investment, and improve transparency within the ad-tech supply chain", Krishnan said.
AppNexus Turns on Ads.txt & Streamlines Refunds on Invalid Traffic
The ad-tech vendor says it has turned on ads.txt on its AppNexus Programmable Platform (APP) and is disabling transactions from companies that are not directly identified through these files as authorised resellers.
It noted that more than 80% of the top 1,000 domains within the AppNex marketplace had an ads.txt file, indicating "critical mass" adoption of the standard amongst publishers.
AppNexus COO Ryan Christensen said: "Enforcement of ads.txt furthers our efforts to minimise domain spoofing and increase brand safety for our buyers. Ads.txt-compliance strengthens our core commitment to transparency, providing a safe platform for our buyers to purchase media from authentic sellers."
The ad-tech vendor also pledged to offer buyers refunds on invalid traffic, introducing new policies from 31 March "to streamline" the refund process for such instances. It would issue credits to customers for purchases of verified invalid impressions.
These would be based on various criteria, AppNexus said, including claims should be submitted within 30 days of the incident and they should include reporting from approved third-party verification services.
Burson-Marsteller to Merge With Cohn & Wolfe
WPP says it is merging the two agency brands to create Burson Cohn & Wolfe (BCW) as part of efforts to meld the capabilities of both companies and achieve scale.
To be led by current Cohn & Wolfe CEO Donna Imperato, WPP said the new entity would combine Cohn & Wolfe's skills in digital creative content and integrated communications and with Burson-Marsteller's in public affairs, corporate and crisis management, technology, and research.
BCW would have more than 4,000 employees across 42 countries.
WPP CEO Martin Sorrell: "Our decision to merge the two agencies is driven by strong, compatible capabilities and expertise, a combined ability to deliver integrated solutions across multiple sectors, and the scale to compete with the largest communications agencies in the world."
To ensure seamless post-merger integration, WPP said Imperato formed an executive group that comprised several senior leaders from both agencies and focused on identifying "the best ways" to integrate both agencies.
Appier Links to Google Ad Platforms
The Taiwanese ad-tech vendor says its data intelligence platform, Aixon, now is directly connected with Google's ad platforms, including DoubleClick Bid Manager and DoubleClick Campaign Manager.
It noted that this would enable its customers to run their campaigns on the Appier platform and reach their targeted audience on Google's platforms.
Appier's chief business officer Junde Yu said: "We are continually improving the functionality on Aixon based on feedback from our customers and this integration with Google's advertising platforms will make it very seamless for our users to run campaigns directly from Aixon."
Ad BlockingAd FraudAd TechAds.txtAdvertiserAgencyAPACAustraliaChinaGoogleJapanMedia SpendPublisherTransparencyViewability