How a Need for Trust Is Shaping our Industry
by Sonja Kroll on 13th Apr 2018 in News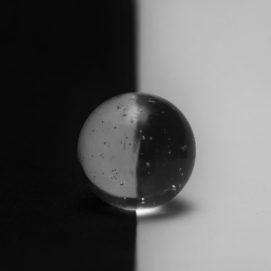 On the surface, all seems well on the digital front, as programmatic buying becomes the norm. Yet there is a particular issue that plagues the industry today. What initially emerged as a mere industry buzzword has quickly become one of the most pressing issues facing both sides of the digital supply chain: transparency. Or, rather, the apparent lack of it, writes Emma Newman (pictured below), country manager UK, PubMatic.
As greater scrutiny is placed on transparency – be that fees, supply chain mechanics, auction dynamics, or the myriad other factors affecting programmatic trading – there is an industry desire to simplify what is a very complex ecosystem. However, there is a danger that this effort could actually have damaging commercial impacts that could dilute trust between advertisers, publishers, and their technology providers.
Hiding behind the cost debate
One factor that has led to the current opaqueness in the industry, especially around fees, has been the pressure on margins as a result of procurement departments. These departments are responsible for negotiating all contracts between agencies and brands. Although intended to be an advisor to marketing, helping to drive the value debate, their aggressive focus on costs has undermined the client-agency relationship. Delaying decisions around pitches, unfair contract terms, and the use of blind auctions have reduced margins, while increasing the pressure to somehow make them up elsewhere.
Uncovering non-transparent business practices
The Association of National Advertisers' 2016 media transparency report highlighted some less-than-transparent business practices. The use of service agreements to claim rebates from ad-tech providers in exchange for being part of a preferred vendor list was one of the tactics uncovered. The report also revealed that media holding companies were using their own trading desks to execute buys, funnel ads through properties they own or invest in, and take a mark-up at each owned transaction.
Challenges of an increasingly complex ecosystem
The rapid fragmentation of the ad tech market, as a result of the huge growth in companies in the space, resulted in increased costs, complexity, and less transparency due to transactions across numerous intermediaries. As each player in the growing supply chain extracts its fee for the service they provided, the difference between an advertiser's budget and what the publisher actually receives is acute. Be it an agency, DSP, exchange, SSP, data company, or any of the other myriad of ad-tech providers, marketers have little insight into how much money is actually being siphoned off for these fees. The Guardian's oft-quoted research into its own inventory highlighted this: for every pound spent, it was only getting 30 pence, the rest going to ad-tech players – the so called 'ad-tech tax'.
Inconsistent auctions & undisclosed fees
Within this fragmented supply chain, additional problems arise. We have a lack of transparency into how auctions operate, leaving buyers without visibility into whether auctions are being closed at first or second price. Further, some SSPs are charging buy-side fees to their advertisers, but not disclosing their rates. With a supply chain this complex and difficult to manoeuvre, it's no surprise the door has been left open for the fraudsters to enter. All this results in brands having major questions about the value of programmatic.
Becoming a more trusted marketplace
Recognition of the issues is resulting in the industry taking action. We are seeing a rise in advertisers getting closer to their tech partners and agencies changing their business practices to accommodate this drive for greater transparency. Already Havas has launched its 'fully transparent' programmatic platform which displays 'all of a client's programmatic trading' across a range of agency trading desks, demand-side platforms, and other intermediaries 'in one place'. Also, Adidas now owns the contracts for most of its partnerships with demand-side platforms. Although its agency will still execute the buys, Adidas can access the vendor platforms at any time. The result is that a growing proportion of total programmatic billings could move from agencies to in-house buying groups supported by independent vendors.
Increasingly, businesses are abolishing buy-side fees to provide greater visibility into pricing models so that buyers can bid more efficiently. Further, as programmatic grows, new pricing models are emerging, providing the opportunity to license technology with a monthly fee structure, as opposed to a revenue share model. This will help increase transparency and simplify technology procurement processes, providing greater visibility and predictability to publishers. Perhaps more importantly, it will also provide a viable path forward as take rates for technology companies inevitabley come down over time, promoting choice and innovation across our industry.
Transparency is essential going forward to re-establish trust. The changes that are emerging in the industry highlight the growing maturity of the market. They are also necessary to unlock the huge potential of brand dollars moving into programmatic. Long-term success will be brought about through confidence in an industry that is putting its house in order and developing true partnerships between advertisers, publishers, and technology vendors.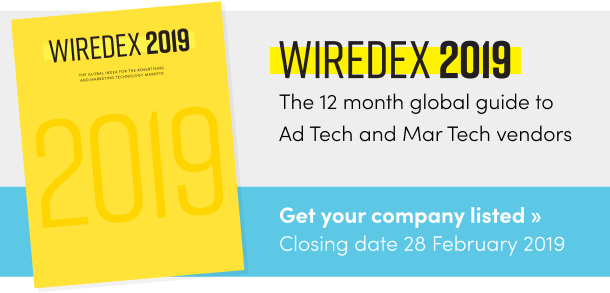 TagsTransparency