GDPR: Now Is the Time for Companies to Stop Being Defensive & Start Being Effective
by Lindsay Rowntree on 9th May 2018 in News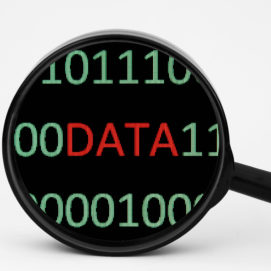 The inaugural Marketing, Media, and Privacy (MMaP) event, which takes place at IBM in London on 22 May, provides an uncompromising assessment of the tangible impact of the GDPR on consumer marketing and the media industry that supports it. Speaking exclusively to ExchangeWire, speakers Mary Keane-Dawson, CEO and founder, TRUTH; John Broughton, independent marketing consultant; and Lloyd Greenfield, client partner, The Programmatic Advisory (all pictured below), share their thoughts on some of the key discussion points for the day.
GDPR is more famous than David Beckham
Globally, more searches are conducted for 'GDPR' on Google than 'David Beckham'. This is quite astonishing and goes some way to proving how mainstream the subject has become.
The recent Cambridge Analytica/Facebook scandal has catapulted GDPR into the consumer world by raising awareness of technology companies' ability to capture, retail, and exploit personal data. This heightened awareness means that consumer-facing businesses need not only to ensure they comply with the GDPR, but that they do so in a way that communicates the value exchange they are offering to consumers and not rely on blind opt-ins from ill-informed consumers.
Evolve, survive, thrive
"Over the last 12 months, there have been countless marketing events, webinars, and panels about how to become GDPR-compliant. However, what really matters after 25 May is how marketers and publishers evolve, survive, and thrive in this new era of privacy by design", says Mary Keane-Dawson, CEO and founder, TRUTH.
"The Marketing, Media, and Privacy 2018 (MMaP 2018) event is unique in that the focus is not on the technicalities of compliance or the risks of non-compliance, but on marketing strategy, creativity, engagement, and consumer relationships – all the things we marketers should be talking about!" continues Dawson, who is giving the opening keynote presentation at MMaP 2018.
Will GDPR drain the digital media data swamp?
"GDPR will most definitely drain the digital media data swamp – eventually – but data won't suddenly disappear from the ecosystem on 25 May", according to John Broughton, marketing consultant.
"As with fraud, the consumer data in the ecosystem is identifiable, we all know it's there, but it has dispersed so rapidly and so widely that it is almost impossible to track, let alone regulate. Once the industry stops collecting personal data, then it will take time for the data that exists today to disappear; but when it does, we will have a cleaner data ecosystem", Broughton continues.
"The change will have to start on the publisher side, followed by the advertisers as well. Not so long ago, if you looked at the tag count on many major publishers' websites, you might have found 60, 70, 80+ technology company tags all collecting data which was (still is) being repackaged and sold in an uncontrollable way – this is the data swamp we're talking about.
"Once this practice is removed, two things will happen. Firstly, publishers will have to find new monetisation strategies and, secondly, advertisers will have to find new ways to target consumers. Many people think that the answer is to shift the digital balance back in favour of traditional brand advertising tactics, using reach and frequency as performance indicators and as the planning currency. This is understandable if we believe that the data ecosystem will no longer service performance marketing as it does today", concludes Broughton.
Asking awkward questions
GDPR comes into effect in less than a month. The preparation phase is over – privacy notices should be finalised, data collection and management processes should be documented, now is the time for action – but some brands are finding the consumer engagement piece difficult.
"Brands are finding the idea of asking consumers for permission to use their data for marketing somewhat awkward", says Lloyd Greenfield, client partner, The Programmatic Advisory. "I believe this awkwardness is because brands are all too aware that consumers are more than likely unaware of how their data has been used in the past and they might not respond favourably to the insight", continues Greenfield.
"However, privacy notices present an opportunity for brands to show their customers that they want to put their interests first and to promote the often misunderstood value exchange in the relationship. Brands that help their consumers understand this value exchange best will remove the awkwardness from these conversations naturally. Those that don't will struggle to move beyond the awkwardness."
The second evolution no one is talking about
Broughton points out "there is a second evolution occurring in parallel as traditional marketing channels are shifting to digital. For example, at some stage all TV will be delivered over internet protocols, fragmentation will increase once again and reach and frequency will be dropped in favour of pixel-based targeting. This means that we will need a new theory of brand advertising that will need a new planning currency. Without such a change, brand advertising tactics, as we know them today, are not going to work.
"This is a problem because the industry doesn't know how to do this yet and when brands can't see how something works, they don't spend money doing it – as we've seen with P&G."
MMaP takes place three days before GDPR enforcement and is a chance for marketers and data practitioners to think about how they will evolve the processes and activities they have put in place for 25 May and the changes that will be necessary as they transition from the preparation stage to living and operating within the GDPR in a sustainable and effective way.
"What we need is a new consensus, a new theory of advertising using a new brand-planning currency fit for the digital age. This can only be produced with a concerted and collaborative effort from all the key stakeholder communities: technology companies, advertisers, publishers, and marketing services businesses", says Broughton who will be speaking at the MMaP 2018 event.
MMaP are offering ExchangeWire readers 10% off ticket prices by entering 'EXM10' click here to buy tickets. Group discounts also available.
MMaP is a joint venture between Kantara Initiative, Open Consent, The Trust Bridge, and AdUnity.
TagsGDPR