How the World Cup Can Help Brands Become Champions of Consumer Engagement
by Sonja Kroll on 16th Jul 2018 in News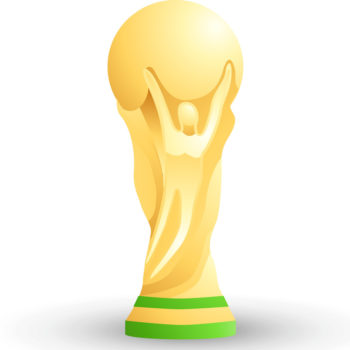 With the latest football world cup under our belt, Thomas Bremond (pictured below), general manager, international, Comcast, looks at why sporting events continue to be lucrative vehicles for brand advertising and summarises key elements of effective campaigns.
Since the dawn of television, sporting events have captured the hearts of millions of fans worldwide. Add social media and live streaming to the mix, and those fans are now engaging with each other, event organisers and broadcasters, and associated brands more than ever. In 2014, coverage of the FIFA World Cup reached a record-breaking 3.2 billion viewers, with almost a third of this figure tuning in for the final..
Despite the politically charged build-up to this year's tournament, coverage on this scale is one of the reasons why sport will always be seen as a lucrative global marketing platform for brands. Even those who do decide to pull event sponsorship are looking for ways to capitalise on the buzz surrounding major events. Take, for example, fast-food giant McDonald's, which enjoyed 41% digital engagement as it provided pop-up stalls for athletes at the PyeongChang Olympic Games, despite ending its 41-year sponsorship deal.
As with any major partnership in this sector, sponsors and advertisers will come and go, depending on their priorities and the market. But there is no doubt that brands will continue to be attracted to 'tent pole' sporting events, because of the benefits they bring:
Positive brand exposure at scale
For brands, the appeal of these events is clear. They receive widespread exposure and provide access to vast audiences across both TV and social media. Twitter reported a staggering 619,000 tweets per minute in the aftermath of the 2014 World Cup final, bringing the total number of World Cup tweets to 672 million – a level of exposure that no other sporting event has enjoyed to date. The fact that these audiences actively engage with the events they are viewing makes them more amenable to ad messaging.
Being associated with a prominent, global event such as the World Cup can boost the reputation and status of a brand, and sponsorships or adjacent advertising can be used to increase brand awareness and affinity. Advertisers can use the halo effect to associate their brand with sporting values, such as FIFA's championship tagline: "For the Game… For the World…"
Sponsoring home teams (or indeed away teams, as British supermarket chain Iceland did in the 2016 UEFA championship) is also a way of appealing to a specific geographical audience. This year, Lidl's 'Dream Big' campaign is taking this one step further by combining its World Cup campaign, in which it is backing the England team, with its existing 'FA Lidl Skills' initiative, which has created three million opportunities for children to play football.
Reaching audiences across platforms
While linear TV is still first choice for many viewers watching major sporting events, there is increasing demand for other forms of viewing, such as live video streams, and Video on Demand (VOD). In 2014, online streaming soared; and with greater numbers watching the tournament online than ever before (approximately 280 million), the World Cup was touted as the "biggest multimedia sporting event in history". This year, ability to view online means that nearly half of the global population (47%) are intending to watch the competition, according to a recent survey.
In a world where the lines between traditional TV and digital video are blurring, brands can take advantage of this wide-reaching, multiplatform approach to engage with audiences. The use of the second screen by many viewers – over three-quarters of us now 'second-screen' – also opens up opportunities for sponsors and advertisers to join in the conversation with this highly engaged audience.
Again, Lidl is one brand responding to this trend, by creating multiple real-time creatives featuring youngsters from its main TV ad to boost core messaging: a) at pivotal moments during the competition and b) across a range of different channels including social media, live streaming and on-demand services, DOOH, radio, cinema, principal railway stations, and in print.
And, with many viewers using their devices to comment on the sporting action via social media, savvy brands can become part of this commentary, either by promoting social content off the back of TV coverage or aligning themselves with individual athletes or teams.
Embrace engaging ad formats
With short viewer attention spans, and multiple brands competing for audiences, advertisers need to cut through the noise and engage consumers. So they are looking to work with broadcasters who can offer unique or innovative advertising opportunities that capture the audience. Major sporting events have the key ingredients to foster creative ads like the Lidl campaign – celebrity, in the form of high-profile sporting stars, the excitement of real-time action, and multiple talking points to drive engagement.
Interactive promos are also likely to gain traction, for example featuring high-profile athletes. Using their TV remotes, viewers can actively engage with these video ads, discovering fun facts and further information about the stars involved. With interactive video ads known to have a positive impact on metrics such as brand awareness, message association, and purchase intent, this ad format is a great example of how the combination of sporting event, broadcaster, and advertiser can work to great effect.
Advertising around major sporting events presents huge opportunities and will continue to be on brands' agenda long after the latest World Cup final whistle has been blown. By embracing a multiplatform approach, and adopting innovative and interactive ad formats, brands can put themselves at the top of the podium in the competition for winning over engaged audiences at scale.