AI-Driven Voice Branding Moving Up the Agenda in the Martech Mix
by Lindsay Rowntree on 28th Aug 2018 in News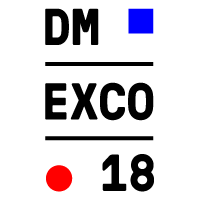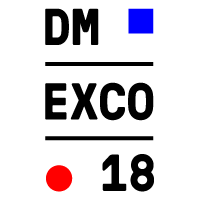 In association with DMEXCO
Predictions about how the Internet of Things will radically change consumer lifestyles have often included a 'conversation with the fridge'. Advances in connectivity and AI-driven voice technology could enable consumers to do their weekly grocery shop through voice commands to their fridges. The final version of the smart fridge may not yet have launched, but 'Voice' and 'The Internet of Things' are identified as key trending topics for 2019 at DMEXCO 18, Expo and Conference – the largest European trade fair for digital marketing, business, and tech innovation.
Samsung's executive chairman, Eui-Suk Chung, sees change: "We see a world where digital assistants play a bigger role, an intelligent role, where one day everything from our phones, to our fridge, to our sprinkler system will have some sort of intelligence to help us seamlessly interact with all the technology we use each day."
It may not be fridges yet, but voice-commanded digital assistants are certainly making headway into homes, and retailers are having to take into account trends in voice technology. Not only are Google and Apple rushing to catch up with Amazon, but retailers everywhere, and even lottery ticket sellers, are thinking about how this voice technology will affect their business. Amazon is expanding its Echo product range and experimenting with an AI-controlled camera, called 'Echo Look', to provide advice for choosing the right outfit.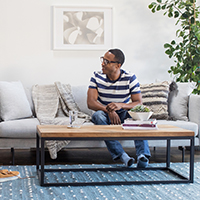 Google has launched its Home loudspeaker and its recent Duplex demonstration shows how a digital assistant can sound. Apple has just made its first contribution with its HomePod; Siri is now an integral part of every Apple device. And Microsoft has entered into a partnership with Amazon to extend the functionality of its own assistant, Cortana. Samsung is taking its own path with Bixby. To improve its assistant, the company acquired the startup Six Five Labs, which was founded by former Siri developers. Bixby will soon be found throughout the company's wide range of devices and an Echo competitor is due to appear in 2018.
As with AI-driven developments, the technology is there. However, in the case of voice assistants, it is not always reliable when it comes to understanding accents, but will the consumer embrace and use it? Melanie Cooke, managing director, Singapore Campus of Hyper Island, scheduled to speak on Artificial Intelligence at DMEXCO on 13 September, says: "I'm going to look at these questions from the human angle, instead of the well-trodden path of digital disruption. From a Human Centred Design point of view, every investment decision should start with your customers. Too often companies say 'I want a chatbot like competitor X', rather than asking 'our customers have jobs to be done 24/7, could a technology help them?'"
Digital assistants are changing search behaviour and influencing brand management
Research recently published in Forbes shows humans are engaging with digital-assistant voice technology and that Amazon sales jump 29% after the purchase of an Echo. While there was an overall increase in Amazon customers' spending, the increase was smaller (19%) for those not owning an Echo. Consumer-packaged goods appear to be the big winner in this new voice-mediated retail ecosystem.
However, there were protests against Google's attempt to place an 'advertisement' in Google Home. Since 2011, voice technology has developed significantly in mobile phones, retail, and customer centres, but what does this mean for voice branding?
In August, Facebook-owned WhatsApp, launched its WhatsApp Business API. According to its blog, the API is launching to allow businesses to respond to customer messages for free for up to 24 hours. After the 24-hour point passes, businesses will be charged a fixed rate by country per message sent thereafter. Messages will then each cost between USD5¢-90¢. This function is currently being tested with a few selected companies and will be available to other companies in the coming months. Businesses will have to first create a profile in Facebook Business Manager in the 'Accounts' area.
Business messaging could be used for voice branding. Advertising is being planned within 'WhatsApp Status', probably similar to Instagram Stories, and according to Techcrunch, set to be marketed in 2019. GDPR, a key factor in voice messaging marketing and a core trending topic at DMEXCO, requires all consumers to be compliant. Regulations could slow adoption of this as a branding tool.
Humans speak faster than they type; and according to comScore, 50% of all searches will be voice searches by 2020. Should a company have a voice logo? Companies working with radio will have had some experience with 'voice logos', but voice branding looks set to become a more important part of the martech mix, whether as part of a multimedia website, direct messaging, via a digital assistant in the home, or even the fridge. Britta Heer, managing director brand marketing at the communications agency Edelman says: "Companies now need to think about how they can enter into an effective dialogue with their target group, and those who want to be pioneers and forward-thinkers should devote attention to a sound logo."
Find out more about sound branding at DMEXCO with speakers from companies like Nestle, Google, and Spotify on 12 September at 'Voice First – how voice affects your future brand'; get the latest GDPR updates from the IAB on 13 September; or experience the latest technology in the 'World of Experience'. Plenty of advice will also be available from consulting agencies in the Agency Lounge. Get your ticket!