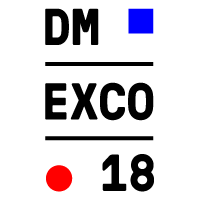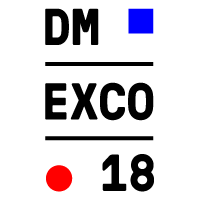 It's the biggest week of the year for European ad tech and, after a very successful ATS London yesterday (10 September), it's time again for everyone to descend on Cologne for DMEXCO. ExchangeWire has rounded up some views from across the industry on what they expect to see this year.
Cementing cross-border partnerships
"DMEXCO has seen a change of management since last year and all eyes are on the new team to see if the event continues to be the leading one in EMEA for our industry. If it does, then this year will once again be a place where deals actually get done. We will be there to scout out the best in tech to allow us to utilise different and varied solutions to match to each media and creative plan for our clients.
"As we pioneer the stitching together of media, creative, and technology we are always looking at new ad tech to help.
"There is likely to be an increase in UK companies looking to expand into Europe and secure relationships and partners ahead of Brexit. With German companies dominating Hall 8, expect to see their stands infiltrated by UK companies keen to strike up and cement partnerships.
"On a final note, there is a concern that with the new 'pay to play' set up of the speaker sessions, there will be an increase in sales pitches, rather than engaging and provocative seminars. Hopefully this does not materialise and attendees to DMEXCO can come away from the event with new ideas, deals and, ultimately, results."
Nick Beck, CEO, Tug
No more buzzwords 
"My hope for DMEXCO 2018 is that it is the year of substance in ad tech. Buzzwords will yield to the complexity beneath them. The debate around transparency will shift to tracking spend through the supply chain and creating true consistency and uniformity in the open internet. This need not stifle innovation, on the condition that innovation is always openly celebrated and not a proprietary tactic to squeeze an advantage. Consistency of data segments (IAB OpenData), ads.cert, and ID consortia are developments in this space that I am fascinated to hear how the ad tech world is preparing for.
"With The Ozone Project launching this Autumn, I will be closely following the state of server-side bidding. The days of clogging browsers with client-side code to the detriment of user experience are numbered. I'd like to see a DMEXCO with fewer stand girls and plastic freebies and more substance and cross-industry collaboration. I have high hopes."
Ben Walmsley, Digital Commercial Director, News UK
AI & transparency still to take centre stage
"Last year, our CEO Dave Yovanno commented in a DMEXCO 2017 round up that the two themes that stood out were AI and transparency. This year, we would expect those two key topics to still be taking centre stage, but this year it will be all about showing real results and proving how AI actually  increases revenue and how transparency drives strong performance.
"We also expect to see an increased number of brands attending DMEXCO to take advantage of the opportunity to experience the innovation and technology that is powering their marketing spend. The presence of brands in the room also heralds an era of transparency in which brands are closely watching where the ad spend is going and demanding the ability to measure real results.
Florian Gramshammer, MD EMEA, Impact
Learning from partners & discovering innovation
"DMEXCO is the most anticipated event for me and my colleagues at Shutterstock every year, as we look to connect with the marketing leaders of EMEA and existing partners such as Google and Facebook. Our focus will be on the creative and marketing workflow and how our content, AI-powered search technology, and tools can bring efficiencies through deeper integrations directly within technology platforms and applications. I have a full schedule of meetings to learn from partners and discover the challenges they face in expanding their offering to customers. I'm also excited to see the new and innovative companies from across Europe and look forward to an inspirational few days exploring both the motion stage and the experience stage in particular. It will be fascinating to hear about what's to come in 2019 and beyond."
Carolin Schreiber, Strategic Solutions Manager, Shutterstock