Pass It On: The Importance of Teaching AI Best Practice
by Lindsay Rowntree on 1st Oct 2018 in News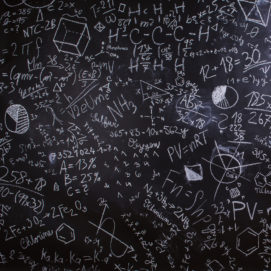 The role of artificial intelligence (AI) and robotics in society is one of today's hottest debates. But in the ad world, we're already one step ahead. We recognise the value that AI has brought to our businesses. In this exclusive piece for ExchangeWire, Anna Forbes (pictured below), general manager UK, The Trade Desk, explains that, to maximise the value AI can bring to advertising, it's up to the humans to get the very best out of it.
One of the joys of programmatic is the sheer number of impressions it offers access to. But to secure that perfectly placed ad, advertisers must evaluate nearly nine million impressions, find the best one and then purchase it – all in less than a second. Impossible for a human, but just another day at the office for the increasingly sophisticated tech we work alongside.
I've seen firsthand the value that AI technology has brought to advertisers' lives. The hours previously wasted on tedious admin and complicated analysis are now spent enhancing creative and strategic decisions – the bits machines can't do (yet). But as machines get smarter and more aligned with marketing goals, we must be vigilant not to teach the tech any bad habits. Here are a few ways to make sure that man and machine continue to work in harmony.
Quality can't be our only goal
Media quality is – understandably – the number one priority for advertisers. So, it's no surprise that our old friends viewability and completion rate often top their list of ad goals. But, while these absolutely are important, they should be seen as a basic standard to meet, rather than the ultimate marker of a campaign's success. If not, the consequences can be dire when employing AI.
Interstitial ads are a good example. These are the ads that appear whilst users are waiting for a page to load, so there's no way of clicking away from them, meaning they're highly viewable. If a machine knows it's being rewarded for delivering high levels of viewability, it'll naturally direct all the spend to interstitial ads. Despite a tick in the viewability box, it risks missing the bullseye in terms of what the campaign was really looking to achieve.
This is why we need to teach machines to combine goals. By coupling, say, on-target CPM with viewability, we can almost guarantee that the right audience is being exposed to an entire ad.
Let's leave last-touch behind
Last-touch attribution is still commonplace in our industry. We need to use the growth of machine learning as the impetus to move away from it.
I'm sure we're all au fait with how last-touch works. Let's say a consumer has been served a series of cross-channel ads for a new lipstick over several weeks. When that consumer finally decides to give the new lippie a go, the last seen ad gets all the credit for the purchase.
Now, I could write a book on the different views around the value of this hotly contested attribution method. But what I'm most interested in today is the risk it poses to effective advertising now the machines have come to play.
Historically, marketers have used rewards to teach machines to hit certain goals. But there's a problem with using last-touch attribution as a measure of success. Super-smart machines quickly cotton onto the fact that they can serve an ad the second before a consumer purchases the product advertised. They perfectly execute last-touch attribution and deliver – in theory – outstanding ad performance for the advertiser.
But the machine's decision didn't lead to the purchase, did it? And it certainly isn't practicing good marketing. It's our responsibility to teach machines what great marketing looks like – and finding a more effective method of measurement is a sensible place to start.
Use sales data for success
Recognising the flaws with last-touch attribution, some marketers are using multitouch to credit all the ads along the consumer's journey. Close, but no cigar: as some businesses operate within walled gardens it's hard, if not impossible, to collect the data needed.
Firsthand sales data is the real answer. It's much easier to gather macro insights with sales data than with a piecemeal picture of attribution. We can learn here from the big retailers, who analyse their sales data by product and postcode. With access to these insights, the ability to pinpoint audiences has potential to skyrocket – and that's before we train machines to do it.
By combining the power of AI with sales data, advertisers could start testing hypotheses. Which creative drives more sales in Scotland? What products perform best in Autumn? Feeding rich sales data to machines will enable advertisers to spend more time on strategy, safe in the knowledge that the AI has the analytics covered.
AI is the ad world's new teammate. But as it gets settled in, the industry needs to think about how best to welcome it. As with any newbie, it's up to the existing team to teach it right from wrong – and that means not passing on any bad habits. The potential of new tech like AI is huge, but we must make sure that we preach precise, business-led goals from the outset. Only when we've combined the power of man and machine will advertising reach soaring levels of success.

The Trade Desk
The Trade Desk™ is a technology company that empowers buyers of advertising. Through its self-service, cloud-based platform, ad buyers can create, manage, and optimise more expressive data-driven digital advertising campaigns across ad formats, inc…