IAB Tech Lab Releases Privacy Chain for Public Comment; Interbrand Releases '2018 Best Global Brands' Report
by Romany Reagan on 5th Oct 2018 in News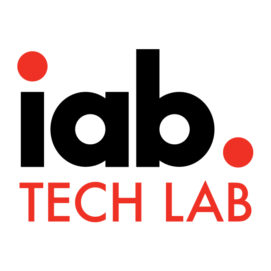 In this weekly segment, ExchangeWire sums up key industry updates on ad tech from around the EMEA region – and in this edition: IAB Tech Lab Releases Privacy Chain for Public Comment; Interbrand Releases '2018 Best Global Brands' Report; AdUX launches operations in Netherlands for its Native advertising business Quantum; and iotec Global Acquires Leading Native Advertising Platform 'Platform360'
IAB Tech Lab Releases Privacy Chain for Public Comment
The IAB Technology Laboratory announced on Tuesday (2 October) the early availability of PrivacyChain, a blockchain-based protocol and 'system of record' that allows companies to track users' privacy consents across complex data supply chains. Introduced for public comment and pilot testing by interested companies, this first version of PrivacyChain was developed by LiveRamp® (NASDAQ: RAMP), which is an active member of the IAB Tech Lab.
PrivacyChain was designed to solve for a major industry problem: as the data ecosystem has fragmented and companies collect or update hundreds of millions of consents a year, it has become incredibly difficult to ensure that all members of a data supply chain have the most current consents. The protocol will allow companies to more easily manage and control how they handle and share users' personal data, while providing users control over opt-in and opt-out.
The PrivacyChain specification is based on a shared, immutable, distributed ledger to ensure that participants have a single, consistent, up-to-date view to a consumer's opt-ins or opt-outs – and will help publishers and advertisers build more trusting relationships with their customers. It will also provide a standardised consent-management solution, which speeds up and streamlines deployment for all their partners. In addition, it will simplify companies' ability to prove compliance with numerous consumer privacy regulations worldwide, including the California Consumer Privacy Act, General Data Protection Regulation, and the European Privacy Directive, as well as a company's own privacy policies.
To test the specification, the IAB Tech Lab has released a reference implementation and a test bed available at IAB Tech Lab tools portal https://tools.iabtechlab.com. The open source repository is available here https://iabtechlab.com/privacychain/code. Please provide feedback by reviewing the PrivacyChain repository and adding comments and issues to the github repository. The Identity and Privacy subgroup of the Blockchain Working Group will review and manage the repository on an ongoing basis.
Interbrand Releases '2018 Best Global Brands' Report
Interbrand has announced Apple, Google, and Amazon are the three most valuable brands in its '2018 Best Global Brands' report, with luxury and retail as the two dominant sectors. Now in its 19th year, the report's 2018 theme is 'Activating Brave', and examines the role that brand strength plays in the bold transformation of the world's leading businesses.
This year, the list features two new entrants and three re-entrants. Spotify joins at #92 (USD$5.18b [£3.99bn]), and Subaru at #100 (USD$4.21bn [£3.24bn]) for the first time. Chanel re-enters at #23 (USD$20bn [£15.4bn], last on in 2009). Hennessy also returns at #98 (USD$4.72bn [£3.63bn], last on in 2009), and Nintendo at #99 (USD $4.7bn [£3.62bn], last on in 2014).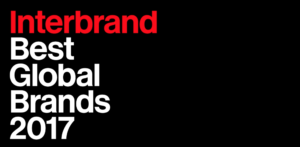 For six consecutive years, Apple and Google hold the top positions. Apple's brand value grew by 16% to USD$214.48bn (£165.16bn), and Google's brand value by 10% to USD$155.51m (£119.75bn). Amazon achieved 56% growth, and is the third brand to achieve a 100 billion-dollar brand valuation (USD$100.76m [£77.59bn]), as well as the top performer among 28 brands with double-digit percent growth. Following Microsoft at #4 (USD$92.72bn [£71.4bn), are Coca-Cola (USD$66.34bn [£51.09bn]), Samsung (USD$59.89bn [£46.12bn]), Toyota (USD$53.4bn [£41.12bn), Mercedes-Benz (USD$48.60bn [£37.42bn]), Facebook (USD$45.17bn [£34.78bn]). McDonald's (USD$43.42bn [£33.44bn]) returns to round out the Top 10.
The five Top Growing Brands include Amazon (56% growth) 2017 new entrant Netflix (45%), Gucci (30%), 2017 new entrant Salesforce.com (23%), and Louis Vuitton (23%). After five years as the Top Growing Brand, Facebook declines 6%.
More than half of the Best Global Brands came from five sectors: Automotive (16), Technology (13), Financial Services (12), Luxury (9), and Fast-Moving Consumer Goods (9). Luxury is the new Top Growing Sector in percentage terms (42%), replacing Retail, which continues impressive growth at second (36%). Electronics is third (20%), Sporting Goods is fourth (13%), followed by Financial Services (10%).
The combined total value of the Top 100 crosses the two-trillion dollar threshold with USD$2,015,312m, an increase of 7.7% from 2017.
For the complete Top 100 ranking and the report with comprehensive analysis of growth, sector, and industry trends, visit www.bestglobalbrands.com.
AdUX launches operations in Netherlands for its Native advertising business Quantum
AdUX group, a specialist in digital advertising and user experience, announces the launch of new operations in Netherlands.
The Dutch digital advertising market is one of the most dynamic in the European Union with €1.8bn (£1.6bn) of digital ad spend in 2017, and ranks seventh in Europe.

After launching operations in Germany, AdUX continues to roll out its offering in Northern Europe. This time the Group has chosen to partner with a local player, nVision, whom it already had existing relationships with, through commercial and technological partnerships.
Quantum has been already supporting nVision with its SSP technology, so that the Dutch player could start running native advertising campaigns on a big network, and co-operate with advertising trading desks. Therefore, nVision's teams are fully trained and operational to develop Quantum NL business. As a consequence, this subsidiary shall contribute as early as fourth quarter 2018 to the Group's revenues. Quantum NL will also propose to Dutch advertising and media agencies to use its native DSP technology, Adysseum.
Quantum NL will be headed by former AutoScout24 sales manager Rogier de Ruijter and Marc van der Ploeg, previously employed at digital media specialist Semilo.
iotec Global Acquires Leading Native Advertising Platform 'Platform360'
iotec Global announced Tuesday (2 October) the acquisition of Platform360. Platform360, which will become 'iotec Native Limited', joins as a key component in iotec's mission to increase transparency, quality, and trust in the digital media supply chain – and builds on iotec's existing programmatic display, mobile, and video offering.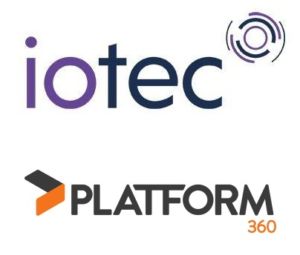 Sitting at the nexus of content and programmatic advertising, Platform360 is a leading native advertising platform built for a post-GDPR world. Founded on the belief that brands need to focus on engagement and relevance to regain audience trust, Platform360 pioneers native advertising, understanding that content, augmented with technology, is one of the strongest channels for reaching and engaging audiences.
Both companies share an ethos of transparency and are committed to driving greater emphasis on content and context in advertising over media margin. iotec's expertise in data science and machine learning, focused on buying digital media, offers great synergies with Platform360's expertise in creative execution and knowledge of selling digital media in the highly effective native environment.
This is the first step of an ambitious growth schedule through collaboration and acquisition for iotec, focusing on products and services driving greater quality through the digital media and creative supply chain.
Platform360 will continue to trade under its existing name and brand. Co-founders Oliver Low, Andrew Mole, and Alex Rosen will continue to lead the business.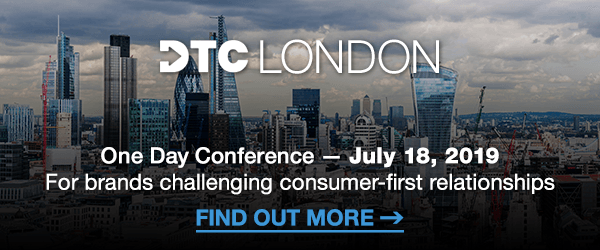 TagsEMEA