Taptica Acquires RhythmOne; Snap Inc. Announces Q4 & Full Year 2018 Financial Results
by Romany Reagan on 8th Feb 2019 in News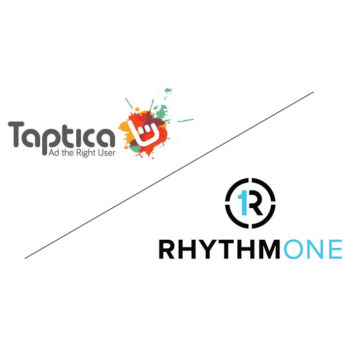 In this weekly segment, ExchangeWire sums up key industry updates on ad tech from around the European region – and in this edition: Taptica Acquires RhythmOne; Snap Inc. Announces Q4 & Full Year 2018 Financial Results; and IPA Issues Urgent Call for Platform-Neutral Register
Taptica Acquires RhythmOne
Taptica, a global leader in advertising technologies, announced on Monday (4 February) the acquisition of RhythmOne for USD$176m (£136m) in an all-stock deal, pending shareholder approval. RhythmOne provides cross-screen solutions focused on connected TV (CTV). The combination of RhythmOne and Tremor Video DSP, which Taptica acquired in August 2017, will create one of the leading independent video advertising companies in the U.S.
Ofer Druker, who has led Tremor Video DSP as executive chairman, will be appointed CEO of the enlarged group: "We're excited to announce the acquisition of RhythmOne, which will allow us to combine its strong pedigree in CTV media with Tremor Video DSP's years of experience in TV retargeting to create a robust and powerful video company that will be able to offer a variety of advanced capabilities to our clients. RhythmOne will also add to our media exchange capabilities through its private marketplace, helping us offer enhanced reach, quality, and results."
RhythmOne offers high-impact programmatic video capabilities that are based on an advanced media offering with an emphasis on CTV, enabled by RhythmMax, their robust exchange. The alignment in business models with Tremor Video DSP will provide immediate scale; and the addition of RhythmOne's unique audience data and analytics capabilities will create a full-stack solution for advertisers.
Additionally, RhythmOne's acquisition of YuMe, which created one of the largest independent digital video advertising marketplaces, brings relationships with large-scale, tier-one advertisers, access to premium inventory, and provides extended reach into CTV. YuMe and Tremor Video DSP will work together with strong cross-selling opportunities, further diversifying existing revenue streams.
Certain RhythmOne assets could also be complementary to Taptica's performance business. RhythmOne has strong relationships and agreements in place to access a large supply of media. The combined group will be able to offer a media platform with the ability to reach a large volume of users and optimise performance based on a technological advantage.
Founded in 2004, RhythmOne is headquartered in San Francisco with 600 employees and has additional offices in Austin, Bellevue, Chicago, New York, and Waterloo (Ontario). RhythmOne currently works with more than 4,000 digital publishers and serves over 500 top brands.
The deal is intended to come into effect with the closing of the deal in early April, after which RhythmOne will cease to be publicly traded on the London Stock Exchange.
IPA Issues Urgent Call for Platform-Neutral Register
The IPA on Monday (4 February) issued an urgent call for a publicly available, platform-neutral, industry-owned register of all political ads online. According to the professional body that represents the leading ad agencies in the UK, the register should be funded by the online platforms with oversight by the Joint Industry Committee for Web Standards (JICWEBS).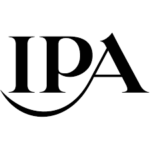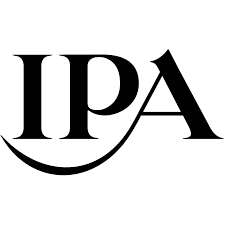 Register requirements
The IPA calls for each online platform to be responsible for populating the industry-owned register by providing all their political ad campaign data and metadata as feeds. Furthermore, echoing Full Fact, the UK's Independent Factchecking Charity, the IPA calls for the register to be in real time, machine-readable, and with full details of content, targeting, and spend.
To fund this registering, the IPA moots the idea of online platforms charging a fixed fee for each individual political ad creative used, irrespective of the scale of use. This would correlate registry funding to the workload of political messaging it would have to handle. It would also act as a check on political microtargeting, which has previously been highlighted by the IPA as vulnerable to abuse.  
Urgency for an online registry of political advertising
In terms of urgency, this latest move supersedes the IPA's wider call made last year – due to the absence of political advertising regulation – for a publicly accessible and searchable register of all political ad messages across all media.
This is in light of the fact that online platforms are continuing to run microtargeted Brexit-related political ads online that are unregulated and risk polarising political discourse. Both sides of the debate are serving political messages to the public and to politicians with, at best, negligible oversight; and for which the platforms are receiving significant advertising revenue.
The move also follows feedback recently sought by the IPA from the individual platforms, which reveals that, while some progress has been made, more urgent, cross-industry action is required in the United Kingdom.
Specific online platform update on political advertising online
Google

began providing searchable transparency reports for the U.S. midterm elections in November 2018. With regard to the UK, they have told the IPA that: "In addition, we are building systems that would enable us to disclose such ads should there be a second EU referendum. However, our systems require significant manual inputs to be effective; and so these commitments are contingent on data availability and the necessary time for implementation."  
While the IPA recognises this is a positive statement of intent, irrespective of whether a second EU referendum even takes place, the IPA is aware of significant Brexit-related political advertising taking place online right now.
Twitter

is currently carrying Brexit-related political advertising. They have advised: "Our policies are publicly available on our website and detail our robust approach to political advertising. We are working on updating these. We are doing our due diligence to get this right and will have more updates to come."  
The IPA understands that, while all political ads on Twitter in the U.S. must meet additional eligibility requirements and file for certification, they are disappointed that this is not the case for the UK, at present. The IPA also understands there is no registry or archive of political advertising messages in promoted tweets targeting UK users.
While the IPA applauds this progress from Facebook, it believes that no one platform should work in isolation regarding advertising that has the capacity to undermine the nation's democratic process.
Paul Bainsfair, director general, IPA, comments: "The vast majority of advertising in the UK complies with the law and the self-regulatory codes. It is a great shame that, because online political advertising is unregulated, misleading political advertising tarnishes the industry as a whole.
"Back last year, we endorsed transparency in the world of political advertising online as the next best thing to regulation. For this reason, we called for a publicly accessible and searchable register of all political ad messages, alongside a moratorium on microtargeted political advertising online. We still call for this, however, given that only small steps are currently being made by the online tech platforms and that they continue to wield such power on voter decision making. We find it incumbent upon us to call for more urgent action in the form of a register of online political ads, funded by the tech platforms themselves.
"While we commend some of the steps taken by the online platforms – they are constructive and going in the right direction – they are still the financial beneficiaries of this type of advertising.  
"Ultimately, no individual platform has the remit, authority, and longevity to ensure fairness, transparency, and consistency across the board. For this, we need a single body with the resources, cross-industry relationships, and regulatory oversight. Which is why we – alongside the acknowledgment by the House of Lords that industry bodies should commit to signing up fully with JICWEBS – suggest that this comes under their jurisdiction."
In addition to this latest call, the IPA supports the Electoral Commission's request for imprints for online political ads. It also awaits the findings of the upcoming final report from the DCMS into Disinformation, for which it has submitted evidence. It also supports Sunday's (3 February) call by the ICO for a pause on online political advertising until relevant parties and campaigns can agree the appropriate rules.
Snap Inc. Announces Q4 & Full Year 2018 Financial Results

Snap Inc. announced Tuesday (5 February) financial results for the quarter and full year, ended 31 December, 2018.
Financial Highlights
Operating cash flow improved by USD$50m (£38.64m) to USD$126m (£97.38m) in Q4 2018, compared to the prior year

Free Cash Flow improved by USD$49m (£37.87m) to USD$149m (£115.2m) in Q4 2018, compared to the prior year

Common shares outstanding, plus shares underlying stock-based awards totalled 1,507 million at 31 December, 2018, compared with 1,453 million one year ago

Revenue increased 36% to a record USD$390m (£301.4m) in Q4 2018, compared to the prior year

Operating loss improved USD$166m (£128.3m) to USD$195m (£150.7m) in Q4 2018, compared to the prior year

Net loss improved USD$158m (£122.1m) to USD$192m (£148.4m) in Q4 2018, compared to the prior year

Adjusted EBITDA loss improved USD$109m (£84.2m) to USD$50m (£38.6m) in Q4 2018, compared to the prior year
Evan Spiegel, CEO, comments: "In 2018, we focused on building a foundation to scale the business over the long-term by driving sustainable product innovation, scaling our advertising platform, and hiring the leadership team that will help us achieve our future goals. We ended the year with user engagement stabilising and have started rolling out the new version of our Android application to a small percentage of our community. We are substantially closer to achieving profitability, as we have maintained a relatively flat cost structure across the past five quarters, while growing full-year revenue 43% year-on-year."

Q4 2018 Summary & Key Highlights
Snap ended the year stabilising Daily Active Users and enhancing engagement across key metrics:
DAUs were 186 million in Q4 2018, compared to 187 million in Q4 2017, and 186 million in Q3 2018

In Q4 2018, iOS DAU increased both quarter-on-quarter and year-on-year, and average time spent on iOS grew faster during Q4 2018 than during Q4 2017

Snap reached over 70% of the total 13-34-year-old U.S. population with premium mobile video ads on a monthly basis

On average, over 70% of users played with or viewed a Lensevery day. Users played with or viewed Lenses 700 million times on New Year's Eve, up nearly 40% year-on-year
Commitment to providing high-quality, made-for-mobile video experiences across the Snapchat platform is yielding positive results:
30% more people are now watching Publisher Stories and Shows every day, compared to last year, and each person is consuming more of these Stories per day on average

In Q4 2018, more than 60% of ESPN's 'SportsCenter' audience tuned in three or more times per week

'Dead Girls Detective Agency', a new Snap Original Show produced by our joint venture with NBCUniversal, reached more than 14 million unique viewers; and over 40% of the users that completed the first episode went on to watch the entire season

Bitmoji Stories, a new cartoon starring Snapchatters and their friends, reached over 40 million viewers in December

NBC News announced that two-thirds of the 25 to 35 million Snapchatters watching its Stay Tuned show represented a net new audience for them
Strengthening international content offerings:
Snap increased the breadth and depth of content across international markets including France, Germany, Ireland, Norway, the UK, India, and the Middle East

Saw success with localised partners, such as Filter Copy in India and Layalina in the Middle East, to reach audiences drawn to local, culturally relevant content
Drove continued product innovation:
Snap began to roll out their new Android application and early test results are promising, especially on less-performant devices, including a 20% reduction in the average time it takes to open Snapchat

Expanded augmented-reality platform and launched Snap Camera, which lets people use their favourite Lenses when creating or streaming video on desktop and laptop computers

By the end of 2018, over 300,000 Lenses had been created by the Snap community through Lens Studio, and those Lenses were viewed over 35 billion times

Launched Lens Challenges, where users can participate in challenges in Lens Explorer by creating a Snap with a Lens that is themed to a particular song, dance, holiday, or event

Introduced Friendship Profiles, a collection of images, videos, messages, links, and more, that users and friends have saved in Chat. Friendship Profiles make it easy to find favourite Memories and the important things that are saved over time in one place.
Created new products that drove greater monetisation:
Commercials, the six-second non-skippable video ad, continued to perform well. The majority was transacted via the Premium Content Targeting tool, a part of the Self-Serve Platform for large brands and agencies.

Collection Ads, which enable a business to showcase four products in a single Snap, drove over twice the return on ad spend versus comparable formats in Q4 2018

Launched Product Catalogs, which offer a simple, scalable way for e-commerce businesses to use their websites to create Snap Ads

The Snap Pixel continued to see growth, with over 600 million purchase events in Q4 2018, up from 230 million in Q3 2018

Made improvements to machine-learning models for app installs and lower-funnel bidding events, which contributed to higher always-on revenue
Snap brought together an experienced leadership team to lead through the next important chapter of Snap:
Welcomed several talented and experienced leaders from some of the world's leading tech and media companies, including Jared Grusd, chief strategy officer; and Jeremi Gorman, chief business officer. Julie Henderson will be joining Snap shortly as chief communications officer.