SingPost Looks to Plug Last-Mile with More Delivery Options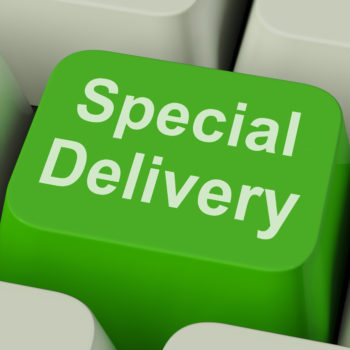 The resurgence of e-commerce in Southeast Asia has helped mitigate the decline in postal mail volumes, but it has also raised last-mile delivery challenges. To address this, Singapore Post (SingPost) is looking to build up its network and offer more options for consumers to receive and send packages.
Established more than 160 years ago, SingPost in 2016 launched its Regional E-commerce Logistics Hub, which has a sorting capacity of 100,000 parcels a day. Parcel volumes in November 2018 climbed 25% year-on-year and the highest volume of parcels processed in one day clocked at 40,000. During the peak period of November to December 2017, some 2,700 tonnes of parcels were delivered.
In this Q&A with RetailtechNews, SingPost's group chief digital and technology officer Alex Tan discusses how the postal service provider has been working to keep pace with the region's e-commerce boom and address challenges in last-mile delivery.
RetailTechNews: In what ways have the rise of e-commerce impacted SingPost and the company's growth and technology roadmap?
Alex Tan: E-commerce presents a huge opportunity for us and we are driving a lot more e-commerce traffic through our postal and logistics networks. This mitigates the decline in letter mail volumes that is seen all over the world.
It's also why we are progressing on a three-year transformation strategy to shore up our footprint in e-commerce logistics. Our vision is to be the regional last-mile delivery and urban logistics platform of choice for Southeast Asia. Our current suite of e-commerce logistics solutions includes frontend web management, warehousing and fulfilment, last-mile delivery, and international freight forwarding.
In November 2018, we unveiled our latest next-generation logistics platform Last Mile Platform (LaMP), which consolidates various last-mile delivery services such as courier services, parcel lockers, and brick-and-mortar collection points, onto a single platform. Being technology-agnostic, LaMP can integrate services from different retailers and logistics providers to provide greater convenience, flexibility, and control to customers.
The platform is also location-agnostic and can connect last-mile partner services across Southeast Asia. Through LaMP, retailers can offer their customers the ability to receive their online purchases via any last-mile delivery node in the network, in any country within the region. Consumers may even redirect en-route deliveries to an alternative delivery node on the platform.
In 2016, we also opened our SGD$182m (£104.08m) Regional E-commerce Logistics Hub, which is fully automated and harnesses the latest warehouse fulfilment and parcel sorting technologies, integrating warehousing and parcel sortation systems for greater efficiency.
We are also building on our partnerships with our major shareholders, Singtel and Alibaba Group, working closely with them on cross-border e-commerce and digital innovation, in areas such as big data, warehouse robotics, and artificial intelligence (AI).
There has been numerous customer feedback on SingPost's delivery service, most of which revolved around non-deliverables or failed/missed deliveries even when the recipient was home. What challenges does SingPost face in fulfilling the last-mile delivery component, which is especially crucial in e-commerce, and how are you looking to resolve these with technology?
Providing integrated solutions for last-mile delivery is one of the biggest challenges faced by postal and logistics providers. To improve the last-mile delivery experience, we have installed over 160 POPStation parcel lockers across Singapore. These enable our customers to collect, return, and ship parcels at their convenience. In addition, we are working with the Infocomm Media Development Authority on a pilot for the Locker Alliance, an open access delivery network of 43 lockers in Punggol that residents can use to receive and return parcels conveniently, regardless of which logistics firm handles the delivery. We continue to expand on our network of parcel lockers, installing them in more housing estates and developing new features that facilitate e-commerce services beyond online shopping.
To enhance customer experience, service quality, and operational efficiency, we launched SmartPost in November 2018, which is an integrated suite of solutions that harnesses mobile and digital technologies. In the current phase, it enables better tracking of deliveries and electronic signing-over of registered mail. It also upskills our postal staff with new tools and technologies that elevate their efficiency and capabilities. To date, we have equipped all of our 1,000 postal employees with a proprietary mobile app that works with Near Field Communication (NFC) tags installed at around 15,000 delivery points across the island.
Looking ahead, we are working towards providing delivery alerts and status updates to customers via SMS or email, as well as electronic notifications, to collect missed deliveries – replacing physical delivery notes that are currently used.
In addition, LaMP will augment the online shopping experience, empowering customers with greater choice of delivery options and collection locations, including the option to make changes while a delivery is underway. Leveraging AI, LaMP will soon provide customers with SMS alerts half an hour before their courier arrives.
With customers today wanting a more seamless, digital experience, we are expanding our Smart Post Office network, which combines our physical branch network with our SAM Omnichannel platform, It comprises self-service kiosks, mobile app, and web portal.
How has the introduction of drone deliveries improved the last-mile fulfilment? Can you provide an update on SingPost's deployment of drone deliveries?
There is huge potential in UAV (unmanned aerial vehicle) technology to provide game-changing urban logistics solutions for last-mile e-commerce and mail delivery in the future. We are working with Airbus' Skyways project to explore how drones can be used to move collect and deliver items autonomously within cities. After a successful flight demonstration in February 2018, we are working towards operating a trial e-commerce delivery service at the National University of Singapore in the coming months.
Alibaba made significant investments in SingPost in 2014 and 2015. How have the funds been deployed and how has the partnership materialised in terms of the number of deliveries SingPost fulfils from Alibaba's online marketplaces?
We have been working closely with Alibaba and its extended ecosystem, which includes Cainiao Network, 4PX, and Lazada.
Together, Alibaba and its ecosystem have brought in significant cross-border e-commerce volumes for SingPost. We also are collaborating with Alibaba and its technology affiliates on several projects involving AI, warehouse robotics, big data, and cloud computing with the aim to create more opportunities for us to digitally transform our business.
Alibaba's investments into SingPost are focused on strengthening our regional e-commerce logistics infrastructure and network, so we can grow and enhance our e-commerce logistics capabilities to better serve the region's rapidly growing online retail markets.
What new technologies are you looking at in the next year and how will these be deployed at SingPost?
We are integrating AI into LaMP to provide parcel traceability and reliability for our customers across Southeast Asia.
The platform will be able to autonomously plot optimised courier delivery routes based on multiple factors such as parcel destinations, customers' preferred delivery times, and real-time ground data including traffic and weather conditions. It will be able to analyse and proactively alert all stakeholders on courier movements, and allow customers to receive an alert half an hour before their parcel arrives. This a significant improvement in terms of convenience, especially in dense cities such as Bangkok and Jakarta, where customers are typically provided vague parcel arrival times due to myriad reasons such as traffic jams and extreme weather conditions. On LaMP, all of these will be managed from a single screen called the 'control tower', providing enhanced visibility and connecting multiple GPS-tracking systems and APIs.
On a personal note, when you buy something online, what kind of services do you think these sites should provide in terms of delivery/logistics?
People want flexibility and control, whether it is choosing the time and location or the mode of delivery, and with the option to change your mind along the way. There is growing agnosticism with regards to geography, where e-commerce shoppers want to be able to shop at online stores in any country and expect a seamless experience no different from buying on a domestic website.
This calls for a transformation of the logistics industry, and it is why SingPost is harnessing digital technology across the entire supply chain – from transforming our last-mile infrastructure for greater efficiency and responsiveness, to creating agile and open platforms that integrate delivery networks across organisations and geographies.