Weekly Focus APAC: UOB Powers Up Digital Bank in Thailand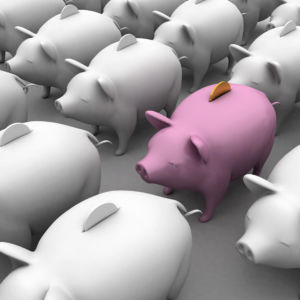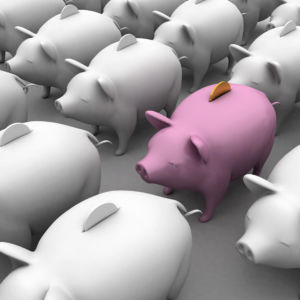 In this edition of Weekly Focus APAC: UOB Powers Up Digital Bank in Thailand; Visual AI to Help Samsung Mobile Consumers Discover & Buy Products; Alipay Goes to 3,000 Walgreens Stores; and DBS Doubles Up On QR 'Angbaos'.
UOB Powers Up Digital Bank in Thailand
United Overseas Bank (UOB) has launched a digital bank in Thailand that specifically targets millennials who prefer to bank on their mobile devices.
The Singapore-based bank said it was introducing its "mobile-only bank" first in the Thai market and would follow up with another launch in an Asean market "in the coming months". Called 'TMRW', the digital bank aims to serve the region's digital generation, which was the third-largest base after China and India, said UOB, citing 2017 figures from The Economist Intelligence Unit.
According to the bank, the new digital platform is able to tap transaction data for insights to continually improve the banking experience for consumers and better engage them. "As consumers spend more time with TMRW, the mobile-only bank becomes even more familiar with their wants and needs in order to serve each [customer] better", UOB said.
Its head of group retail digital, Dennis Khoo, said: "While Asean is known for its diversity, there remains a set of fundamental expectations by the digital generation when it comes to digital services, such as simplicity and an engaging user experience. [TMRW] engages [millennial consumers] in new ways beyond the standard digital banking functionalities. Given the diverse cultures in the region, TMRW was also designed to draw out and to celebrate the distinctiveness in each of the markets."
Khoo said the mobile-only banking service would allow UOB to "explore new frontiers" with regards to designing a user interface that was based on the customer's banking behaviours and requirements as well as local market nuances.
"What this means is that TMRW will not be a static one-size-fits-all app, but a digital bank that will continue to learn to create increasingly simple, transparent, and engaging experiences for TMRW's customers in each of our Asean countries", he noted.
UOB said it is aiming to build up a TMRW customer base of between three million and five million over the next five years.
Visual AI to Help Samsung Mobile Consumers Discover & Buy Products
Visual artificial intelligence (AI) developer ViSenze has inked a partnership that will enable Samsung Electronics' mobile customers in Southeast Asia to more easily browse and purchase products on their device.
The agreement would see ViSenze's visual search capabilities integrated with Samsung's Shopping by Bixby Vision tool. This would allow consumers to discover products through images captured on their Samsung mobile devices and purchase these items.
ViSenze CEO Oliver Tan said: "Consumers are exposed to countless products in their everyday lives. Samsung is one of the first major companies to capitalise on this, recognising how essential it is to ensure the path from discovery to purchase is effortless."
The AI vendor added that visual commerce solutions enabled mobile shoppers to find the same or visually similar products directly on their devices from retailers online, such as Rakuten, Urban Outfitters, and Zalora.
ViSenze said its visual search capabilities have helped connect more than 400 million products from more than 800 merchants and retailers worldwide, where it has offices in Singapore, China, South Korea, Japan, the UK, and the U.S.
While visual search technology currently is most commonly used to support fashion purchases, the vendor said it also could potentially be used in other categories such as home decor and food.
Alipay Goes to 3,000 Walgreens Stores
Chinese visitors to the U.S. can now pay for their purchases at 3,000 Walgreens outlets located in major cities, including San Francisco and Las Vegas, using Alibaba's mobile payment platform, Alipay.
This figure is targeted to grow to 7,000 by April, according to Alibaba, which noted that more than four million Alipay users visit the U.S. each year, where there are some 9,500 Walgreens outlets. The Chinese e-commerce operator added that its payment tool did not impose high foreign-transaction fees typically found in credit card purchases.
Walgreens' president of operations Richard Ashworth said: "Not only can they buy our products via our dedicated store on Alibaba's Tmall Global marketplace, they will now also be able to shop in the U.S. using Alipay as they would in China."
The U.S. retail pharmacy chain, through its parent holding Walgreens Boots Alliance, launched its flagship store on Tmall last September.
DBS Doubles Up On QR 'Angbaos'
DBS Bank says it loaded up more than SGD$1.3m (£742,460) in QR Ang Baos over the recent Lunar New Year celebrations when the average number sent a day this year is double that of last year.
Introduced in 2015, the digital Ang Bao feature this year also recorded an increase of more than 40,000 new users, according to the Singapore bank. It added that the number of digital Ang Baos sent last year was six times higher than that of 2017.
The QR-based version of the service was introduced this January, where the majority of users were between 30-49 years old, compared to between 20-29 when the digital Ang Bao was first launched. Some 64% of QR Ang Baos sent contained at least SGD$8 (£4.57), compared to 50% in 2015.
DBS Bank's Singapore managing director and head of consumer banking Jeremy Soo said: "For any innovation to succeed, it is key to find a balance between technology and preserving core traditional values, and to continue iterating based on feedback."