News UK Launches The Fifth; Mindshare Launches Audience-first Customer Decisioning Tool, DX
by Romany Reagan on 22nd Mar 2019 in News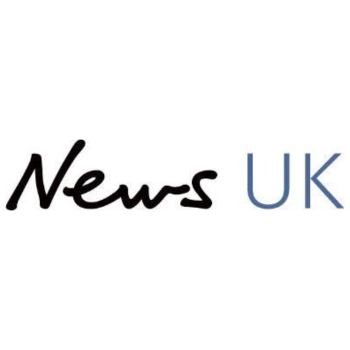 In this weekly segment, ExchangeWire sums up key industry updates on ad tech from around the European region – and in this edition: News UK Launches The Fifth; Mindshare Launches Audience-first Customer Decisioning Tool, DX; and Bidooh Signs New Partner in South Africa to Roll Out 500 Screens.
News UK launches The Fifth – A New Influencer Marketing Agency
On Monday (18 March), News UK announced the launch of The Fifth, an independent full-service influencer marketing agency. It will tell authentic brand stories – working with emerging social talent as well as established mainstream voices – by aligning unique verified audience data with storytelling creativity, studio production, and trend forecasting.
Founded and headed by Oliver Lewis, formerly News UK's director of digital strategy and partnerships, The Fifth will offer: talent identification and management, storytelling strategy, creative production, cross media amplification and events, for brands and talent.
Oliver Lewis, managing director, The Fifth, comments: "Influencer marketing is one of the most exciting and fast-growing areas in brand communication. But the space is still in its infancy; and with any industry in rapid growth, challenges persist. Brands require more support identifying the right talent, building longer term partnerships, authenticating their background, proving meaningful ROI, and delivering authentic and diverse stories.
"The Fifth helps brands elevate influencer marketing into multichannel campaigns. We believe in a human-first approach to talent identification. We immerse ourselves in cultural trends and we build connections with the tribes defining them to help brands join the conversation at the right time and in the most genuine way."
Moving beyond reach and frequency, The Fifth is aiming to redefine the term 'influencer'. Rather than segmenting by micro, macro, and celebrity categories, it has identified nine faces of influence to help brands connect with credible storytellers who resonate with their target audience and have a clearly defined tone and format. The nine faces of The Fifth are: The Artist, The Humourist, The Collective, The Enthusiast, The Tastemaker, The Journalist, The Expert, The Host, and The Cosmopolitan.
As part of the agency's mission to professionalise the space, The Fifth will work with talent to ensure brands have access to authenticated audience data, transparency of follower growth, and the standardisation of reporting. The Fifth will be powered by an exclusive partnership with CORQ – an independent intelligence platform that combines journalistic insight and analysis to offer brands a talent selection strategy that goes beyond technology and automation.
The Fifth will also work with CORQ to discover, nurture, and invest in the social talent of tomorrow, including emerging talent within News UK's portfolio of brands.  
Sara McCorquodale, founder & CEO, CORQ, adds: "The Fifth embodies everything CORQ stands for: understanding human stories, why they are so compelling on social media, and how brands can be part of this new media in a positive way. There has to be more to this than ephemeral sponsored content; and with Oliver and his team, we are excited to help brands and influencers build lasting partnerships that produce exciting work of true substance."
Dominic Carter, group chief commercial officer, News UK, concludes: "As an established, trusted media owner, we believe that we have a responsibility to offer our brand partners transparent and effective solutions across all areas of the marketing mix. The Fifth is an exciting extension to our portfolio: it complements our existing offer, and diversifies our service offering to answer the needs of our brand partners. It's a great example of how we are future-proofing our business."
Mindshare Launches Audience-first Customer Decisioning Tool, DX
Mindshare, part of WPP, has announced the launch of its audience-first customer decisioning tool, DX. By leveraging user experience principles in its approach, DX is able to reveal much more nuanced decision-making behaviours than many industry frameworks, unlocking new avenues of growth for clients.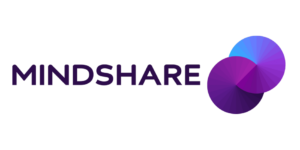 The launch is in response to emerging changes that Mindshare is seeing around audience decision making, with customers' expectations of brands becoming increasingly challenging. This is as a result of audiences bringing in a wider range of previous experiences into their decision, as opposed to simply thinking within the limits of the category. In contrast to traditional, linear consumer journey frameworks, which take a brand-first approach, the DX solution puts audiences first, delivering insights that are more brand- and sector-agnostic. This enables clients to build a much more rigorous marketing strategy.
The tool is powered by extensive quantitative customer research, which is conducted as soon as possible after the decision in question, and uses both qualitative data and passive data sources, such as social conversations and search behaviours, to help interpret the results. As well as conducting studies into 50 individual sectors, results are also analysed within a central decision database, enabling Mindshare's research team to draw out cross-sector behavioural patterns that emerge for specific audience segments.
Julia Ayling, head of research & insights, Mindshare UK, commented: "People are at the heart of everything we do; and that's why we are incredibly excited to launch this new tool. DX explores people's decision-making behaviours, helping us better understand people's actions, attitudes, and needs, to help our clients to future proof the decisions they are making and ultimately achieve real business growth."
DX is now available to all UK clients, with a multi-market roll-out anticipated to take place by the end of 2019.
Bidooh Signs New Partner in South Africa to Roll Out 500 Screens
Bidooh, a real-time, real-audience, digital billboard advertising platform, announced on Wednesday (20 March) that it has signed a licensing agreement with Nisaar Ally, who will head up the newly formed Bidooh South Africa and become the Group's exclusive partner in South Africa. Nisaar Ally, a serial entrepreneur and investor, plans to install Bidooh's blockchain-based digital billboard platform on 500 screens across South Africa over a period of three years.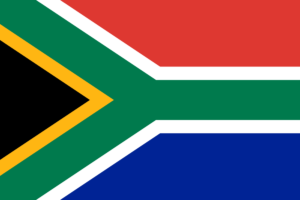 This licensing agreement marks Bidooh's first move into Africa and builds on the Group's global strategy. The first screen in this agreement will go live after June 2019, with a rollout of 50 locations across South Africa into major retail outlets and shopping malls. South Africa is a growing economy with a large number of shopping malls, commercial centres, offices, and transport stations across the country – all of which are excellent locations for Bidooh's digital billboards, which use facial analysis to provide targeted, real-time advertising.
Installing the screens in malls and other large centres will be a fast and simple process, as Bidooh South Africa will be using existing screens or purchasing their own screens in high footfall locations and installing Bidooh's software. Any screen can connect to Bidooh's platform and become an advertising screen by simply plugging a Bidooh Box into the HDMI port.
Signing this new partner in South Africa further extends Bidooh's global partnership network. Bidooh has already signed contracts with DBDB Labs, a full-service media agency based in Seoul to target 10,000 screens in South Korea; Darko Ban, a partner operator in Czech Republic to target 2,000 screens across Bosnia and Herzegovina, Croatia, Czech Republic, and Slovakia; and Mihai Bulugea, a partner operator in Romania to target 1,000 screens across Romania. Bidooh's screens are also functioning across several locations in the UK. The current live network of over 70 Bidooh screens have counted a passing footfall of 15.2 million with 44% falling between the ages of 25 and 34.
Shaz Mughal, co-founder & chief partnership officer, Bidooh, commented: "We are delighted to have partnered with Nisaar Ally in South Africa, as this is another step forward in Bidooh's global growth strategy. Expanding Bidooh's reach into another continent shows the international demand for Bidooh's platform and proves its ability to function across different cultures and countries. We look forward to working together with Nisaar Ally and building Bidooh's presence in South Africa and beyond."  
Nisaar Ally, head of Bidooh South Africa, added: "Bidooh's digital advertising platform is revolutionising the out-of-home advertising market and we are extremely pleased to be the first partner to harness this technology in Africa. We believe South Africa is an excellent location for Bidooh to expand into as it is a hotspot for innovative ideas and disruptive technology. We believe Bidooh's platform is unique in that it allows any type of businesses, however small, to become an advertiser at a low cost; and I believe that many businesses will benefit from this opportunity."