Austrian News Site Die Presse Registers 100x Increase in Pre-roll Video
by ExchangeWire PressBox on 15th Apr 2019 in News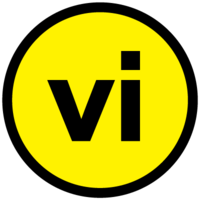 styria digital one (sd one), Austria's leading digital online marketing association, today revealed that the Austrian news site Die Presse, which is part of sd one's portfolio, has increased its pre-roll instream video inventory across its site from 300,000 advertising impressions in 2016, to over 31m in 2018.
Die Presse integrated the technology platform 'vi stories' to automatically deliver contextual video content that matches page content. Die Presse then delivers pre-roll instream advertising before the video content. The content delivered by the platform comes from providers such as Euronews, Endemol Shine and Bloomberg.
New video advertising case study proves success
The announcement comes alongside the release of a case study film and new original research. Together the package forms a compelling vision of how a legacy print publication can achieve digital advertising success. It reveals:
– Moving image is the most powerful medium for ad recall [FehrAdvice]
– Outstream is least effective video format compared to instream and TV [FehrAdvice]
– 60% of people would like to see more of this type of video on "Die Presse" [MindTake]
vi stories increased publisher recall by 83% [Lumen]
Kai Henniges, CEO of video intelligence said, "styria digital one showed great insight by integrating contextual video on Die Presse before the rest of the publishing industry. Not only have they increased their inventory, but their advertising revenue follow suit too."
Alexis Johann, CEO of sd one's associate company Styria Content Creation & managing partner of FehrAdvice & Partners said, "The big challenge is for content to be received as an individual user experience, such that the content remains intriguing, and is personalised to the publisher's environment."
styria digital one is now undergoing roll-out of vi stories on other sites such as Miss and Kleine Zeitung. Other publishers using vi stories now include IDG, Bonnier and Turner.
Link to the case study film: https://youtu.be/Kz0ZvJZXGII
About video intelligence (vi)
vi is a contextual video platform, connecting publishers, content creators and brands through video storytelling.
For more details contact Luc Benyon: luc@vi.ai
For more information on vi visit www.vi.ai

Video Intelligence
vi is a contextual video platform. We connect publishers, content providers and brands through video storytelling…
TagsDisplay