Appodeal Introduces Stack, Scales Mobile App Businesses; S4Capital announces strong Q1 2019 growth
by Mathew Broughton on 3rd May 2019 in News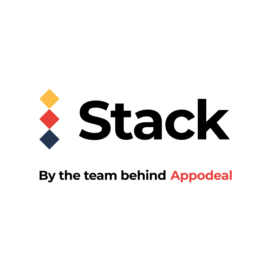 In this weekly segment, ExchangeWire sums up key industry updates on ad tech from around the European region – in this edition: Appodeal introduces Stack; S4Capital announces strong Q1 2019 growth; FEPE International to rebrand as World Out of Home Organization; Adstream launches new project to help solve USD$80bn (£61.3bn) of global ad and marketing inefficiencies; and Telaria is first video management platform to institute comprehensive transparency initiative.
Appodeal introduces Stack, scales mobile app businesses
Appodeal, an ad tech company that recently raised new investment, is launching a new umbrella brand and ad tech product range called Stack, a new end-to-end SaaS-based solution for scaling mobile app businesses. Stack provides a solid foundation for independent in-house ad tech infrastructure that aligns user acquisition, business intelligence and monetisation. Stack's customisable solutions can be tailored to each customers' unique needs.
The mobile app industry is rapidly evolving with constantly changing processes, which often manifests in an abundance of intermediaries and a lack of transparency. As a result, mobile app businesses face various obstacles to fast growth. For instance, ad networks are getting into the app publishing business and creating unnecessary competition. To avoid unclear fees and processes, many mobile app businesses spend considerable time and resources developing their own in-house tools of advertising technologies.
Stack is designed to address these pain-points and unify all advertising technologies aimed at fast scaling of mobile businesses. Stack's all-in-one customisable in-house solution provides publishers with a transparent and predictable business model based on SaaS licensing and the opportunity to make direct deals without involving middlemen. Instead of giving away a part of their revenue to intermediaries, mobile businesses can rely on a transparent, pre-agreed monthly licensing fee with Stack.
Stack offers four core services and solutions:
1. Monetise with Appodeal – Appodeal's ad monetisation solution embraces programmatic bidding, which enables generating precise impression-level revenue data that can be later analysed with Business Intelligence tools. The monetisation platform includes several cutting edge technologies that can be set up as separate components: waterfall mediation, in-app header bidding mediation, and an ad exchange called BidMachine.
2. Analyse and engage with DataCore – DataCore's business intelligence as a service is the essential link that unites monetisation and user acquisition. It helps to identify 20% of the users that drive 80% of the revenue and use these insights to improve the UA strategies for all ad sources, including Google, Facebook or any other source mobile app businesses utilise. DataCore also provides insights on the drop-off points and other user behaviour patterns to develop sound re-engagement/retention strategies.
3. Grow with AppGrowth – AppGrowth is designed to expand and strengthen the existing UA strategies using DataCore insights to optimise ROI, generate the best ROAS and the highest LTV (including ad LTV) in real time.
Appgrowth's model ultimately flips the current UA model to a SaaS one, eliminating hidden fees and giving full control to the advertiser. AppGrowth enables advertisers to establish direct relationships with other publishers through Appodeal's SDK integration and without fees or middlemen. AppGrowth offers:
Unique playable ads creation
Premium Appodeal inventory
Smart cross-promo ads to efficiently buy inventory
Super native cross promo format to engage with a loyal user base even more effectively
Deep insights on each campaign performance: up to 50 data points
4. Scale assured with the Stack Team – To make this holistic solution work for mobile app businesses, Stack's team of experts is dedicated to ensuring success for clients at every step of the way — from building an adaptable business intelligence solution to optimising UA and monetisation results. Ultimately, Stack Team's mission is to scale mobile business according to their needs.
Coming together as an all-in-one suite of solutions, each element of Stack can also be implemented separately and tailored to each mobile app businesses' specific needs.
S4Capital announces strong Q1 2019 growth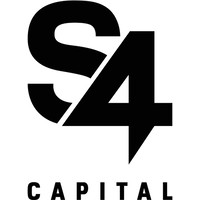 S4Capital, the new era digital advertising and marketing services company, has announced continued strong growth in the first quarter of the year.
The group continued to deliver very strong growth in line with expectations in the first quarter, at the level required to achieve the group's three year plan of doubling its size organically on a like-for-like basis. The group continues to trade in line with budget and its objectives for 2019. The quarter one revised forecast indicates revenue, gross profit and earnings before interest, depreciation and amortisation growth above budget for the year.
Reported revenue was up over 38% to £40.9 million and gross profit up over 37% to £32.8 million. Like-for-like revenues and gross profit, i.e. excluding acquisitions (there were none in this reporting period) and in constant currency, were up 35% and 34% respectively, reflecting the relative strength of the pound sterling against the US dollar during the first quarter.
FEPE International to rebrand as World Out of Home Organization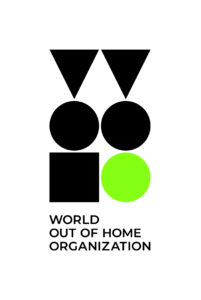 FEPE International, the global organisation representing Out of Home media owners, national associations, specialist agencies and suppliers to the industry, is to rebrand as the World Out of Home Organization.
The move, to reflect the changed nature of the Association from a European-based entity to a genuinely global body, was announced at FEPE International's 60th Annual congress in Dubai on May 1-3.
FEPE International President Tom Goddard says: "It's fitting that this change is announced at our 60th Annual Congress, a record-breaking event with over 400 delegates from across the world, held outside Europe.
"Moving on from FEPE is like saying goodbye to a much-loved old friend but Out of Home is a truly global and rapidly-changing industry in 2019 and moving from FEPE to the World Out of Home Organisation reflects these seismic changes."
FEPE (Federation European Publicite Exterieur) was founded in Paris by French outdoor pioneer Jacques Dauphin 60 years ago and initially comprised the national outdoor advertising federations of France, Germany, Belgium, Finland, Italy and the Netherlands. It now has members (including many national associations) from the US, UK, Australia, Latin America, India and China.
The new name, logo and other related visual materials were developed with the help of UK brand consultancy Heavenly.
Heavenly CEO Richard Sunderland says: "Heavenly was engaged to help modernise the FEPE brand, ensuring it better reflected the unprecedented level of innovation that is now transforming the Out of Home sector.
"The name itself had become an acronym that not many could decode, even among the membership, and one that did not truly reflect the international role the organisation now plays."
FEPE International will transform to the World of Out Home Organization over the coming months.
Adstream launches new project to help solve USD$80bn (£61.3bn) of global ad and marketing inefficiencies

Adstream, the leading global provider of digital asset management, creative logistics and analytics solutions, today announces that it is launching a new project that aims to reduce an estimated $80 billion of inefficiencies in the advertising and marketing industries. These inefficiencies are caused by the current labour intensive, highly-manual ad campaign workflows of TV, online, radio, cinema, outdoor and print.
To help marketers manoeuvre through the world of advertising, Adstream's new project will hand workflows and their day-to-day management entirely over to autonomous AI-powered marketing assistants running in the cloud. This stands in contrast to the traditional SaaS approach of adding more products, UI/UX, and cross-platform integrations.
"Adstream is tackling a mounting challenge that faces our entire industry," said Anthony Groves, Global Commercial Director, of Dentsu Aegis Network. "Brands are fighting ever harder to balance growth with effective cost management as the digital economy disrupts their business around the globe. Adstream allows brands to solve for this challenge at scale which is an exciting prospect."
Adstream will help free up time and focus of marketing professionals and teams for what really matters: strategy and creativity. The rest of the heavy lifting will be done by Adstream's AI assistants. The company's autonomous marketing assistants will be made available on web, mobile, email and voice platforms in H2 2020.
Adstream's digital asset management and campaign fulfilment platform will be at the heart of the new project. The platform processes over 17 million unique activities every week for thousands of brands, agencies and content creators. The platform has grown significantly this year to cover not just thousands of television, VOD, print, out of home and radio channels but also thousands of online destinations as well. Fulfilment covers the ideation, collaboration, curation, quality control and delivery of advertising and content campaigns around the world.
"Tackling such a significant global challenge that affects brands, agencies and content creators everyday meant looking at solving them with a different approach," said Daniel Mark, Chief Executive Officer, Adstream. "We believe we have found that approach. We certainly hope that we reach a point in the next few years, where every marketing manager will have an autonomous assistant that specialises in the science, if not the art, of their specific brands, markets and clients' marketing needs."
To achieve this Adstream has entered into a strategic partnership with Admo, a Paris based pioneer in cross medium performance measurement. In addition, Adstream has engaged with PROWLER.io, a Cambridge, UK based company, whose AI-powered decision engine brings together powerful algorithms from multiple disciplines to enable enterprises to make better decisions.
Admo.tv's performance measurement solution allows Adstream to optimise against a uniform set of ROI indicators across mediums – whether with TV or online. PROWLER.io's decision engine can enable Adstream AI assistants to make high-quality decisions with small training datasets so as to keep up with the dynamic nature of the advertising and marketing industry.
"We are excited about the prospect of working with Adstream. Our patented technology, combining branches of mathematics, engineering and economic theory, can enable marketers to improve efficiencies in multiple areas including AdTech logistics, channel utilisation, and asset management," said Vishal Chatrath, CEO & co-founder of PROWLER.io.
Adstream notes that brands, agencies and content creators who either start now or are current users of its multi-channel platform will be faster to migrate to its autonomous marketing assistants when they become available next year. Admo.tv's performance monitoring solution is already fully integrated with the Adstream platform, an added advantage to current customers.
"The global advertising landscape has become very complex and the brands are now facing two big challenges: optimizing their media efficiency and doing so without multiplying the complexity of their day to day tasks and processes. As Admo.tv is helping global brands measure and optimise their TV efficiency across all mediums, it was natural for us to partner with Adstream on this ambitious AI powered project," said Pierre Figeat, Chief Executive Officer, Admo.tv.
"The more you use our platform today, the better 'qualified' the assistants will be tomorrow for your specific business and workflow types and will hit the ground running," concluded Daniel Mark.
Telaria is first video management platform to institute comprehensive transparency initiative

Telaria, the complete software platform to manage video advertising for premium publishers, announced two major initiatives that will increase transparency for brand advertisers on its Video Management Platform (VMP):
Log Level Auction Mechanics – provides brands and agencies with bidding insights to inform them that auctions are operating in a fair, clean and transparent manner.
Aggregated Take Rates – enables brands and agencies to have a more transparent view of their ad spend across the supply chain.
These new initiatives, which build on Telaria's industry-leading transparency program, add an additional layer of clarity for buyers and brands as they continually assess and optimise their spending across the ecosystem, and, in the process, help brands feel more confident in moving additional spend to digital. Telaria is the only video monetisation platform certified by a big four consulting firm to be 100% fee transparent.
"Advertisers are increasingly demanding greater transparency to ensure every dollar they spend is going towards impactful media that moves their businesses forward. We believe greater clarity within programmatic is necessary for brands to continue to shift dollars to digital," said Katie Evans, Chief Operating Officer at Telaria. "Our conversations with buyers strongly suggest that in the near future media spend will shift to fully transparent inventory sources. As an independent technology company whose mission is to power the content viewers love, we will continue to ensure publishers are successful in monetizing their premium content with the world's largest brands.
Andrew Goode, EVP, Programmatic, North American from Havas Media said, "Our industry has evolved to the point where we expect certain baseline levels of transparency from the partners with which we work. Telaria has been a committed partner to us in seeking to increase clarity and transparency for our clients and we are pleased that they will be working with us as one of our consolidated supply partners."
Michael Zacharski, CEO of Engine Technology and EMX Digital commented, "Supply chain transparency contributes to a well-lit, open marketplace where all sides can transact in a trusting and good faith manner, and it aligns well with our Transparent Marketplace Advantage initiative to provide full visibility into costs. Telaria's leadership in providing additional layers of transparency for brand advertisers is key as more and more inventory is monetized programmatically and TV and digital merge. The health of our business, and ultimately, of our industry, depends on it."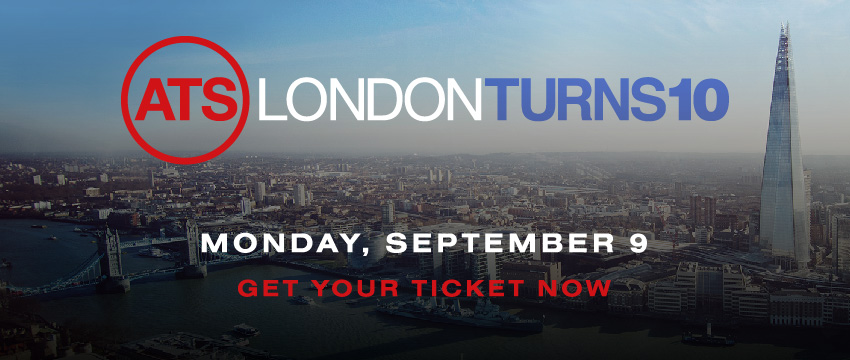 TagsNews