The Promise of Programmatic: Q&A with Steve Wing, Rubicon Project
by Lindsay Rowntree on 27th Jun 2019 in News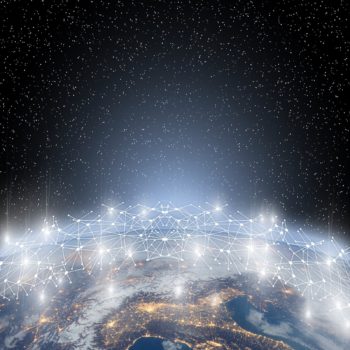 In this Q&A, Steve Wing (pictured below), managing director, UK, Ireland and Nordics at Rubicon Project, industry veteran, and runner up for Ad Tech Personality of the Year 2018, speaks with ExchangeWire about his role, his hopes for the industry, and whether programmatic is fulfilling its potential.
ExchangeWire: Has the 'promise of programmatic' played out the way you expected?
Steve Wing: I guess that promise will be different for different stakeholders, but broadly speaking, programmatic advertising used to be associated with low value, remnant desktop display inventory. As we move into 2019, it is fast establishing itself as the de facto operating model for the buying and selling of all advertising, so yes; it is starting to fulfil its promise.
Are we fully there yet? No. Are there still issues to be resolved, and friction to remove? For sure, and I do not shy away from that. However, we're moving in the right direction, with programmatic now powering the buying and selling across all screens, all formats, and all deal types - from the open market, through to reservations and programmatic guaranteed, offering transparency, control and precision, at scale. In 2018, we saw our video revenue more than double and mobile revenues grew 43%. When it comes to digital Audio, we are currently in the middle of a European roadshow in partnership with Spotify called #LoveAudio, talking to agencies and buyers about the power of programmatic audio, why it is important and why it is growing so fast. Then there are other emerging formats like OTT and CTV, alongside DOOH - so yes, it is on the way to fulfilling its promise.
With your role covering the Nordic markets, what interesting things are happening in that region and what can the UK learn from them?
Generally, I would characterise it as a highly advanced ecosystem. All the individual markets, Sweden, Denmark and so on, are big in their own right, but equally they are small enough that people know each other and collaborate to help to move things forward. There are significant, scaled publishers innovating with formats, in what is a much more deals-focused market, with premium Private Marketplaces representing a much higher percentage share of advertising buys than the UK (and in fact most markets), so it's definitely an area of growth. The level of sophistication from sellers and buyers alike demands attention.
What has changed for Rubicon Project in your time there?
I joined four years ago and in that time I feel like I've seen more change in digital than my entire previous decade (and some), which has been both exhilarating and (sometimes) exhausting in equal measure! At its core, Rubicon Project is still the same. We have always cared about solving problems for sellers and buyers and creating the right combination of tools; best practice; access to a safe premium, omni-channel marketplace; and support, to help set them up for success. I know I am biased, but I think we have a fantastic global team who care about making a difference for our customers and I think that has always been so and continues to show through.
Is the ad tech industry coming full circle in how it treats the value of relationships?
Relationships have always been key, and I do not think that ever changed. Technology is an enabler, but it is rarely the final decision maker when it comes to strategy and selection. People buy from people they trust and people who can make a difference to their business. I only see this becoming more important as the market continues to change and mature so fast.
We often talk about 'the plight of the publisher', but there are some interesting examples of diversification coming from the publisher community – what are the exciting things happening in that space?
A lot of publishers are under pressure, but I don't think they feel quite as gloomy as the commentary would sometimes suggest. Many are incredibly smart, and have very distinct plans as to how they plan to grow and diversify revenue streams. We have seen large-scale collaboration, with initiatives like The Ozone Project looking to generate a new value proposition for brands and buyers. In addition, we are just at the start. Equally, we recognise that with things like the rise of header bidding, whilst delivering higher revenues for publishers, has also introduced much more complexity, which becomes a barrier to growth in an increasingly competitive market.
To help, we recently announced the private beta release of what we call Demand Manager, a new service that makes it easy for large publishers to deploy, configure, and optimise their own open source Prebid-based header bidding solutions, putting publisher commercial teams back in control of their programmatic business with tools to help them make quick, informed decisions.
What frustrates you in this industry and what do you think is lacking?
There is much to celebrate, and whilst quite rightly the industry had a period of introspection as we grappled with big issues such as transparency and safety, I get frustrated that we sometimes spend too much time commentating on the problems rather than the solutions. Not to shy away from the tough topics, but there are so many developments that we should celebrate more, such as the founding of Prebid.org, the roll out of Ads.txt, the IAB Gold Standard and Transparency and Consent Framework to name but a few. Many talented people are working hard to move the whole industry forward.
Whilst we are talking about people, I think we all recognise that we need to build a fairer, more equitable and better represented industry, and that we all need to work harder to both increase the number of candidates from underrepresented groups, as well as retaining and developing the best and most diverse talent we can. Again, it is great to see all the collaboration here, from the barriers organisations like Bloom are breaking down, the real world impact of Brixton Finishing School, through to NABS partnering with Media For All to bring BAME Leaders Speed Mentoring. There is much more to do if we want to build a strong, sustainable, resilient, and ultimately brilliant industry that we can all be proud of.