Bidstack Partners with The Trade Desk
by ExchangeWire PressBox on 30th Aug 2019 in News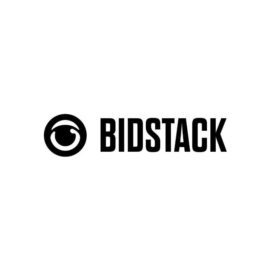 In-game advertising platform Bidstack Group plc continues to build strong partnerships in the digital advertising space and today proudly announces its new collaboration with globally recognised The Trade Desk, to bolster its programmatic offering for in-game advertising.
Trading online display advertising space programmatically has become the norm since the rise of real time bidding in 2009. Advertisers are able to reach their audience with user behaviour insights and geo-targeting at lightning speed, en masse. Traditional forms of advertising have seen a downward turn on ad spend in the last few years. This could be due to these forms being less impactful and less effective than they were previously. Nevertheless, brands and agencies actively seek new, innovative, out-of-the-box ways to engage with an audience that will future proof their media strategy are turning to gaming.
The gaming audience is arguably one of the most diverse audience across any industry, with gamers' age ranging between 6-64. According to Fullscreen media, this audience has twice as much discretionary income as non gamers.
Founded in 2009 by pioneers of real-time bidding, The Trade Desk's global digital advertising tech platform has become the fastest growing demand-side platform (DSP) in the industry. Through its self-service, cloud-based platform, ad buyers can create, manage, and optimize more expressive data-driven digital advertising. These ad campaigns can be delivered across ad formats including display, video, audio and native, on a multitude of devices, such as computers, mobile devices, and connected TV.
Since its founding in 2015, Bidstack has been at the forefront of redefining immersive advertising through the world of gaming. Made up of mainly gamers, Bidstack understands the importance of protecting the gaming experience. Seeing themselves as custodians of the artwork, Bidstack goes above and beyond to ensure advertisers are able to reach the gamers in a fully immersive and non-intrusive way.
With several multi-year exclusive deals already in place with leading game publishers such as Codemasters and Sports Interactive, (a Sega company), Bidstack has the aim of becoming the largest media owner of in-game inventory in the world.
Bidstack's unique inventory has been trading programmatically since 2018. However, this new partnership with The Trade Desk will make Bidstack's inventory even more accessible to any advertisers wanting to reach the unreachables.
James Draper, CEO of Bidstack said, "We're delighted to have forged this agreement with The Trade Desk; a multi-billion dollar, California-based, public advertising company, who provide one of the world's Top 10 DSPs. We are big fans of what Jeff Green and his team have achieved and we look forward to working closely with them going forward."
Dave Castell, General Manager of Inventory and Partnerships for EMEA at The Trade Desk said, "Bidstack's product and services bring the virtual and real worlds together seamlessly, making the most of the latest technology to serve impactful native ads directly into console and PC games. In an industry that's always hungry for innovation, we at The Trade Desk are thrilled to bolster Bidstack's programmatic offering, helping both brands and consumers alike by bringing world-class advertising straight to Esports gaming audiences."

Bidstack
We bridge the gap between gamers, game developers and advertisers by enhancing the gaming experience with rich, real world advertising. …
TagsGaming