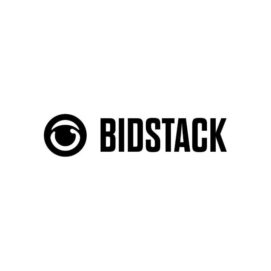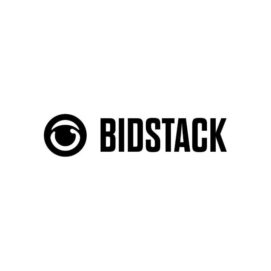 London-based ad tech company, Bidstack Group PLC, whose tech enables brands to buy 'within game' advertising programmatically, in games titles including Football Manager and DiRT Rally, announces its launch in the US.
With Head of US Sales, Adam Fisher responsible for the growth of the US demand side, based in New York, and Vice President of Publisher Relations, John Koronaios, heading up supply, increasing Bidstack's inventory out of San Francisco, the in-game advertising platform is set to bring this brand new advertising channel to the US.
Fisher has more than 15 years' experience in media and ad tech, having held programmatic sales roles at Unity Technologies, Unlockd, YuMe (Rhythm One) and AddThis (Oracle). He joined Bidstack in 2019 to lead the growth of sales efforts in the US as their first US-based demand-side employee. With his experience in programmatic he will be responsible for the growth of the US demand side of the business, encompassing agencies, trade desks, client's direct and broader strategic partnerships around all things gaming.
Koronaios brings more than two decades' experience in business development, sales, and working in the wider media and entertainment industry to the Bidstack team. Since launching Sony PlayStation in Europe more than 20 years ago, he has worked with some of the best-known entertainment companies in the world, including Atari, Ubisoft and Sony.
While in-game advertising isn't anything new, Bidstack's 'within game' format takes real world OOH ads and places them in real world spaces, such as football pitch-side hoardings, racing track banners, and open world billboards in video games. Publishers and gamers alike welcome this new format because it provides a new revenue stream to publishers and doesn't interrupt the gaming experience. In fact, it can even help to enhance the realism of the game.
James Draper, CEO of Bidstack said, "With the US being the biggest gaming market in the world, with revenues reaching almost $37bn, and home to some of the biggest names in games publishing, launching here has been on our roadmap since day one. Following our recent trading agreements with several DSPs, including The Trade Desk, Xandr Invest's buy-side technology platform and our new partnership with Dentsu, now is the right time to make that move.
"Adam and John bring a wealth of experience and proven track records in their respective fields. We're thrilled to have such talent leading our supply and demand growth stateside."

Bidstack
Bidstack is the leading in-game advertising and video game monetisation platform.
We bridge the gap between the interactive entertainment industries and advertisers by enhancing the gaming experience with immersive advertising.
We unlock gaming...
Powered by PressBox