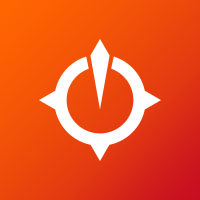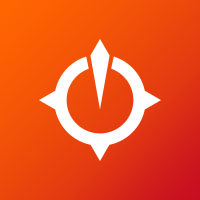 With more than 118,000 infected as of March 10th, COVID-19 is having and will continue to have a significant impact on many industries. The travel industry is no exception, and in fact, maybe the hardest hit. Sojern has analysed the effect on the sector.
The trends observed so far include: travel intent varying by region, lead time increasing in North America and Asia, and US domestic patterns are shifting.
Travel intent varies significantly by region

In APAC the CDC has recommended that travellers avoid all non essential travel to China with a level 3 warning. Hong Kong, Macau, and Taiwan are not included in this recommendation, though Hong Kong has a level 1 travel notice. South Korea, Iran, and Italy also have a level 3 warning from the CDC to avoid all non-essential travel. There is no denying that this has impacted weekly flight searches, however year-over-year changes in travel intent vary significantly by region.
Flight searches are a strong indicator of leisure travellers' desire or intent to travel to a destination. Here are some key insights we've observed so far:
1. Flight searches to East and Southeast Asian countries had been deeply impacted by late January.
2. Western Europe followed the same trend, taking a dip when the outbreak in Italy grew.
3. Travel intent to the United States and domestically within the country has shown the most stability so far.
4. Travel intent to Australia and New Zealand has been resilient, even experiencing a significant uptick within the last week (February 23rd to March 1st). There has been a sudden increase in flight searches from Asia and South Asia. This could be attributed to a campaign launched by the Australian government at the tail end of February—with AUD$25m (£12.6m) in spend to target Asian travellers.
Sojern will be closely monitoring each region, country, and major destination every week to identify recovery patterns.
Lead time increases in North America and Asia

When we look at North America and Asia we see that search lead time has increased. Travelers continue to show travel intent. They may not be booking as quickly but they're looking towards future travel, with increased interest later in the year.
Only Oceania (Australia/NZ) and Western Europe are showing shorter lead times. We conducted a deeper dive into this trend for Oceania as we've seen the uptick in YoY searches as well.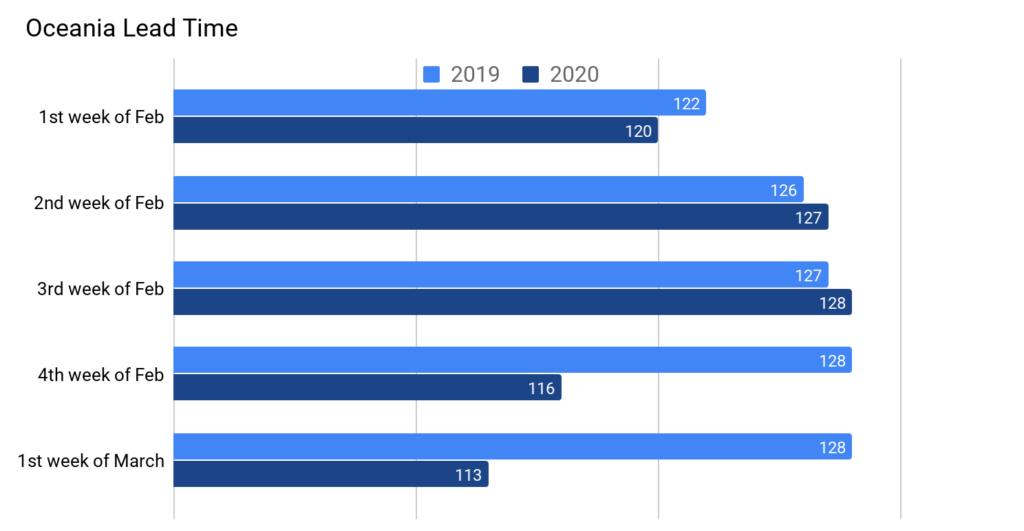 An interesting trend with Australia's lead time demonstrates the effectiveness of destination tourism campaigns. The significant reduction in Australia's lead time may be a result of the "There's Still Nothing Like Australia" tourism campaign launched on Feb 26, 2020. The campaign was originally created with the intent of boosting tourism after the wildfires, but has been applicable for COVID-19 travel changes as well. The first week of the campaign corresponded with a 12 day reduction in lead time, while the second week of the campaign corresponded with a 15 day reduction in lead time.
US domestic travel patterns shift

As expected, a noticeable shift towards leisure travel has been observed in today's uncertain business climate. Large businesses in particular, Amazon, Facebook, Twitter, Google, Apple, and more have instituted a work from home policy through the next few weeks or possibly months. Business travel has reflected this, with business and leisure travel shrinking.
Our data shows that primary travel intent is shifting towards leisure travellers. Additionally, among leisure travellers, the demand for travel in the US has shifted away from couples and families. Solo travellers for weekend and 5+ day leisure trips have even increased. As airlines and hotels have flooded the market with deals it's possible that younger travellers, who travel more and spend less, have taken the chance to search and book trips on a budget.
There is no doubt that marketers around the world will have to adjust their marketing strategies over the coming months. Sojern will continue to share more insights as we monitor the situation and provide recommendations in a blog series.
Sojern
Sojern is a leading digital marketing platform built for travel marketers. Powered by artificial intelligence and traveler intent data, Sojern activates multi-channel marketing solutions to drive direct demand. 10,000 hotels, attractions, tourism boa...
Powered by PressBox