Global Marketing Executive Jamie Gutfreund Joins Anzu.io as Strategic Advisor
by ExchangeWire PressBox on 26th Mar 2020 in News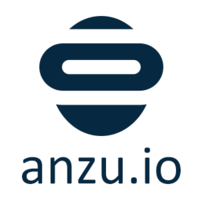 Leading in-game advertising platform Anzu.io has announced the appointment of Jamie Gutfreund as a strategic advisor.
Gutfreund is an accomplished global marketing executive with experience in technology, gaming, consumer products and entertainment, including roles with Microsoft, Expedia, talent agency Creative Artists Agency (CAA), advertising holding company WPP and Hasbro. Gutfreund is currently a board member with Tubular Labs, the premier measurement and analytics solution for social video, and a strategic advisor for Super Awesome, the leading kid tech startup that delivers kid-safe advertising, social engagement tools, authentication, and parental controls.
Gutfreund will join Anzu's other active advisors: Thomas Fellger, Danny Yamin, Jan Nicolas Koenig, and Guy Ben-Dov, to drive global growth and visibility with advertisers, partners and platforms. Gutfreund stated, "Gaming is the best way to build relationships with the most valuable but hardest-to-reach consumers. If you respect gamers and add value, they have proved to be a loyal and engaged audience. I'm excited to work with Anzu, true "game-changers", to evangelise new in-game creative approaches while also expanding the understanding and impact of in-game advertising."
"I'm thrilled to welcome Jamie to the Anzu team. As a veteran in the digital marketing space, Jamie has been at the centre of creating business impact with smart business strategies. Anzu's breakthrough technology is helping more brands directly interface with previously undiscovered users to revolutionise the way brands and games interact with each other. Together, we'll work to transform the gaming and advertising industries from the ground up!" said Anzu's CEO Itamar Benedy.

Anzu.io
Anzu.io is an in-game advertising platform that brings real-world brand ads to video gaming and esports. Backed by BITKRAFT Esports Ventures, WPP and Axel Springer Digital Ventures, Anzu redefines digital advertising through seamless integration of n…
TagsGaming