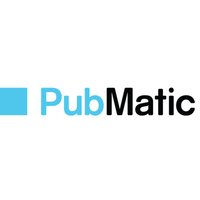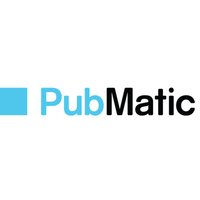 Total global ad spend declined slightly by mid-March as many of the world's largest economies reacted to the COVID-19 threat. The impact varied greatly based on advertiser category; Travel, Sports and Science categories experienced the steepest ad spend declines, while News, Hobbies and Interests, and Technology & Computing saw distinct increases.
In the coming weeks, PubMatic will continue to watch ad spend trends across all industries and update these numbers.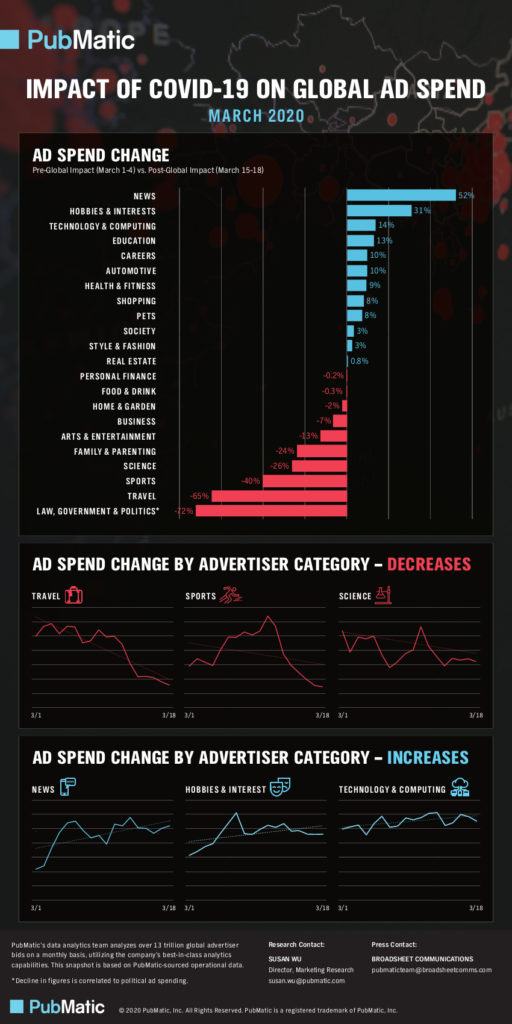 PubMatic
PubMatic (Nasdaq: PUBM) is an independent technology company maximising customer value by delivering digital advertising's supply chain of the future.PubMatic's sell-side platform empowers the world's leading digital content creators across the...
Powered by PressBox