The Programmatic University to Offer Free Course
by ExchangeWire PressBox on 11th Sep 2020 in News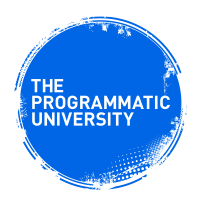 Be ready for the Future of Programmatic – The Programmatic University is offering its first-ever free training course in conjunction with Scibids Technology to educate the market on machine-learning programmatic optimization.
The programmatic landscape has evolved tremendously over the past 10 years – making it tough to keep up with the latest technologies and iterations. Terms such as artificial intelligence, machine learning and custom algorithms are often used interchangeably in programmatic conversations, but more often than not these terms are misused and do not align with marketers or programmatic trading use cases.
Prompted by this need to stay up to date with the latest developments in the industry, The Programmatic University was designed to help industry professionals stay ahead of the curve by receiving unbiased training from renowned industry experts on a variety of programmatic topics.
Scibids Technology, a leader in Ai driven bid optimisation is investing in the education of industry professionals on the future of optimisation and the implication of AI-based programmatic buying by collaborating with The Programmatic University. The virtual one-hour training course entitled 'The Future Of Programmatic Optimisation' will be available to the first 100 US-based individuals who sign up.
The course will run at 9:30am EST on Thursday 17th September to provide clarity on terminology, technicalities and best practices. The session will focus on the evolution of manual optimisation to standard algorithmic optimisation to custom artificial intelligence-based optimisation.
This course will also inform on what lies behind these buying methods, the use-cases associated, as well as some best practices when working with artificial intelligence. There will be interactive quizzes to ensure you are actively learning.
The session is the first one hosted by The Programmatic University which is now free to attend and you can register for it here – https://zoom.us/webinar/register/WN_g9u9ookkQOeNDDXmpfhgwg.
The Programmatic University
…
TagsDisplay