Amplified Intelligence Appoints Anneliese Urquhart as Chief Product Officer
by ExchangeWire PressBox on 13th Jul 2022 in News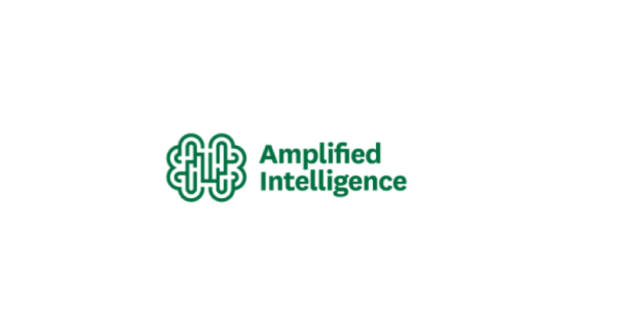 The world's only truly omnichannel attention measurement company Amplified Intelligence is expanding its product team. The Australian-based company – a global leader in the research and measurement of human attention to advertising is changing the way that media is measured with cross-platform human attention measurement insights and products.
Anneliese Urquhart joins the Adelaide-based company after a short consultancy with them in 2020 to help kickstart the development of their first product - attentionPLAN®. She returns to drive an ambitious attention product programme across the planning, trading, and measurement of advertising.
With a celebrated track record of delivering product results in startup and developing environments, Urquhart brings 13 years of experience across financial services as Xero's global customer acquisition director, consulting with Deloitte and more recently as Education Horizon Group's chief product officer. 
"I am delighted to have secured Anneliese for the next stage in our company's journey. Her dynamism, collaborative approach and commitment to building high-performing teams fit perfectly with Amplified's culture. Her product track record in emerging environments is enviable. We are on the precipice of creating long-term change in our industry and Anneliese is absolutely the right person to help drive this change," said Professor Karen Nelson-Field, founder and CEO, Amplified Intelligence. 
Anneliese Urquhart said, "I am incredibly excited to be joining the team at this time. It is rare for a company to be as well positioned for growth as Amplified Intelligence is. With category leading insight and technology, we can help brands get more from their advertising budgets."
Urquhart joins Phil Townend, chief growth officer, and Ryan Green, chief technical officer, in Amplified's growing C-suite.
Amplified's next offerings include Attention Adjusted® campaign optimisation through attentionADJUST, as well as game changing media trading tech with attentionTRADE® which is currently in closed alpha testing.
Most notably in 2022 the company has now signed all 5 Australian agency holdcos to Amplified's attentionPLAN® API. Their suite of human attention-based products are currently attracting significant market traction from agency holding companies, broadcasters, media platforms, and global brands, including Dentsu, IPG, OMG, Publicis, WPP, Shell, Mars, Pepsi, Nine Entertainment Co., Seven West Media, Val Morgan, Facebook, Twitter, and Spotify. 
Urquhart's appointment spearheads the next wave of expansion for this rapidly growing company, which announced an oversubscribed post-seed funding round of AUD$3m (£1.7m) in 2021 and is now generating a lot of interest from top tier global VCs despite signs of slowing in the VC market.
Powered by its AI-powered attention-tracking technology and the most comprehensive database of attention to advertising across digital, cinema, OOH, and TV, the company's solutions provide advertisers with a more accurate picture of how much attention their campaigns are actually generating -- helping them to maximise their media spend, drive better campaign outcomes, and minimise wastage. 
 Amplified is on a mission to change the way media is traded, replacing legacy metrics such as viewability and traditional opportunity-to-see (OTS) with tools that measure exactly how effectively ad placements across different media drive real active human attention. 

Amplified Intelligence
Amplified is a global leader in the research and measurement of online human attention -- the most valuable and important indicator of ad success. The company's pioneering AI-powered technology, world-leading research and easy-to-use media planning...
Powered by PressBox
AppointmentAttentionMeasurement