IPA Bellwether Q3 22: Marketing Budget Growth Slows Amid Economic Turmoil
by John Still on 20th Oct 2022 in News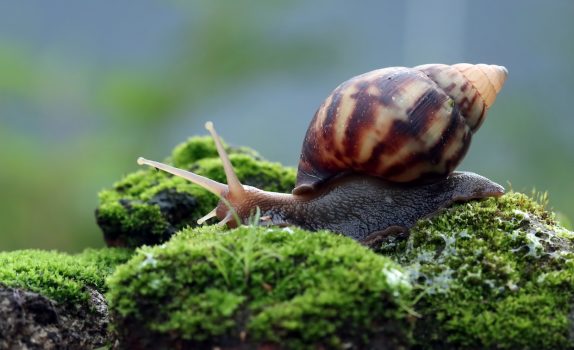 A growth slowdown, budget cuts and a downbeat outlook were the headlines from the latest IPA Bellwether report, framing an industry in a subdued mood, and continuing along the path laid out in Q2.
The report was one of small adjustments rather than any blockbuster rises and falls, highlighting once again the caution with which the industry is approaching spend during tricky times.
While marketing budgets have continued to grow, the rate of that rise is the lowest since Q1 2021. Although 22.2% of companies surveyed said they had increased their budgets in Q3, 20.1% registered cuts, leaving only a very marginal +2.1%. That this balance is well down on Q2's +10.8% shows the impact of the recent economic turmoil, as price rises affect consumer spending plans.
We asked a cross-section of the ad industry for their thoughts on the Q3 IPA Bellwether report. Here's what they had to say:
Judicious targeting and sensitive messaging imperative to marketers' success in hard times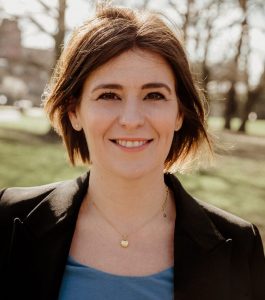 Uncertainty in the financial markets is having a huge impact on the UK marketing industry. Brands are more cautious over budgets during these difficult times, and when they do spend, they need to make it count. Targeting the right audiences at the right time is essential for a positive return on investment, and eliminating wasted impressions is of paramount importance. Now is not the time for brands to disappear, especially ahead of major tentpole moments such as the golden quarter of retail and the FIFA World Cup in Qatar. 
Brands need to be mindful of who their consumers are and how they may be personally affected by the weakened economy, and reviewing buying behaviours as a consequence. Marketers must be sensitive to where their products sit in terms of essentials to luxury, and should think about how their advertising  will be perceived by their potential customer when it appears in different environments.
Emma Lacey, SVP EMEA, Zefr
OOH could present a key opportunity that brands may risk missing out on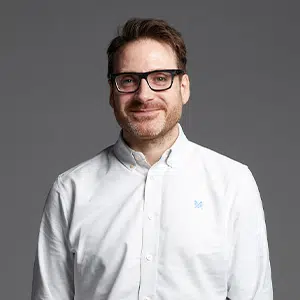 It's interesting the way different channels are seeing budgets removed. With TV bearing the brunt of rampant media inflation, it may not be surprising to see budgets shifted around here. However, it feels like an oversight that the likes of press and OOH are experiencing harder declines than others, despite both being scaled, public touchpoints that can act as reassurance in difficult times. 
It raises warning signs that some brands are shifting to short-termism. Channels like press, for example, look to be disinvested in by the industry artificially fast. It's not always the wrong thing to do, but there is also risk in over-investing at the bottom of the purchase funnel. Once a brand's credentials have slipped, it becomes more expensive to rebuild them.
For savvy brands (with means), there is also an opportunity here. There is a cost advantage to be had in underused space. Bearing in mind that OOH is currently an attractive option for bargain hunters as is, UK outdoor advertising prices have fallen by 3.1% since pre-covid times. Additionally, exploiting the channels others are not present in will likely give brands a leg up against their competition.
Elliott Millard, head of strategic planning, Wavemaker UK
Marketing teams are feeling these economic headwinds
The latest IPA Bellwether Report reflects the dwindling market confidence we are seeing across the board. With the cost of living crisis in full swing and rising inflation, marketing teams are feeling these economic headwinds and acting with caution as a result.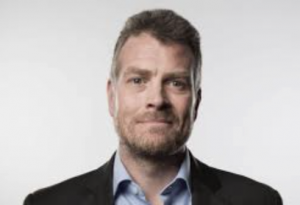 It is interesting to see the fall in investment for big-ticket marketing campaigns, especially in the run-up to the festive season. This will undoubtedly be an incredibly important time for consumer-facing brands, but the reduction in budget is indicative of the type of advertising we're likely to see.
With marketing budgets tight, we can expect to see a raft of festive content that reflect the mood - and financial situation – of the nation as it gets to grips with a period of economic uncertainty. It is crucial that brands tread carefully with upcoming communications and develop campaigns that reflect consumer attitudes towards spending.
Jeremy Hine, CEO, MullenLowe Group UK
Reliable tech partners are crucial to brands in tough times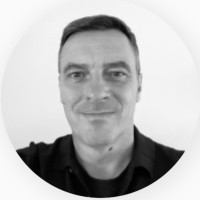 It comes as no surprise that business decisions and marketing budgets have been affected by inflation and the cost-of-living crisis. This means brands need reliable partners that provide true value, prioritising privacy compliance and brand safety, without compromising engagement.
In a post-cookie world, most are turning to contextual targeting, but many solutions still struggle to deliver the tracking, measurement, and transparency required. These insights — how, where, and when consumers interact with content — are crucial to support effective optimisation and help advertisers adapt through tough times.
Andy Ashley, global marketing director, SmartFrame Technologies
First-party data will be central to publishers' revenue diversification efforts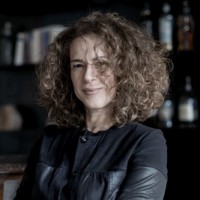 Gloomy economic horizons will have publishers working harder than ever to diversify their revenue streams and lessen their reliance on tightening ad budgets. Whether audio, video, subscriptions or e-commerce, publishers cannot just dive headfirst into these new ventures. Requiring huge amounts of money, time, and labour to implement, they need to be certain they're headed in the right direction.
If a new channel is to succeed, publishers need to focus on quality and forge close relationships with their audience. First-party data is invaluable in building the trust between audience and publisher, while allowing for more tailored, valuable content. An effective first-party data strategy needs to be top priority for every publisher.
Sivan Tafla, CEO at Total Media Solutions
Reassuring signs that marketers are pruning rather than chopping their budgets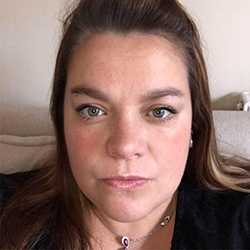 It's no surprise that advertising budgets are under scrutiny as the recession goes from likely to confirmed. We're seeing data buyers take a quality over quantity approach, suggesting that marketers are pruning their budgets with clippers rather than a chainsaw, which is the sensible approach in an economic downturn. There's ample opportunity for advertisers to make a splash in H2, with events such as the World Cup sure to attract mammoth spend (which has been reflected in our data, with ticket sales a leading audience segment).
Alison Harding, VP of data solutions, EMEA, Lotame
Marketing budgets are clearly being squeezed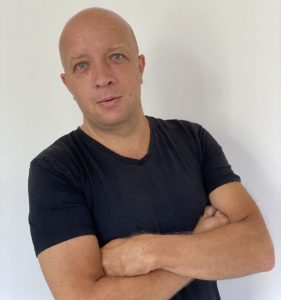 Although remarkably resilient in the face of such serious economic adversity, the results from this quarter's IPA Bellwether report indicate that marketing budgets are clearly being squeezed. To what extent will depend on the severity and depth of next year's likely recession.
All eyes must be on 2023, and Marketing Directors at premium brands need to hold the line, maintain and, if possible, accelerate their branding activity - the interest amongst marketers within the report,, in boosting brand visibility through digital channels, suggests that they are doing this already.
Paul Coggins, CEO and co-founder at Adludio
Volatility might bring positives as well as negatives in some quarters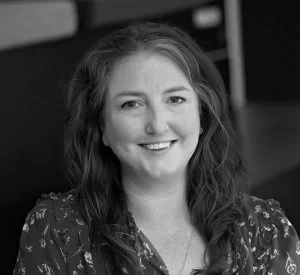 We shouldn't be surprised that the Q3 2022 Bellwether points to a slowdown, given the wider economic uncertainty across the country.
However, some argue this volatility might bring positives as well as negatives in some quarters. Since digital in particular favours agility and almost real-time flexibility, it's likely to benefit versus other channels. In fact, the report may even suggest this is already occurring: comparing clients' Q3 and Q2 spend, 'other online' came out top of the list, with a +9.3% net balance. Even the 'video' category, covering TV, as well as online video and cinema, couldn't match this number.
Even if, as the report suggests, the UK's recession is a short-lived one, it seems obvious brands and agencies will look to do more with less. Tactics and solutions that are able to run independently, and which don't incur risk further down the line may profit. And as the cookie keeps crumbling, ID-free and contextual targeting seem only more relevant in time.
Heather Lloyd, head of product marketing, Nano Interactive
People are thinking more than ever about where their money goes
Such high inflation means that people are thinking more than ever about where their money goes - on both sides of the coin. Marketers are going to be more concerned about the efficacy of campaigns and where they spend the budgets they have. Agencies therefore have to offer strong measurement solutions to show clients how their investments are making an impact and evidence how important it is to keep investing in marketing.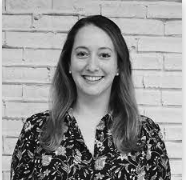 Similarly,  brands have to offer something special to really capture their target audience. It's time to think outside the box and deliver marketing that offers something genuinely useful to the consumer in their day to day lives. This is central to maintaining a positive perception of a brand and growing throughout the next quarter and beyond.
Sophie Wooller Dent, director of digital transformation, Croud