Why the Future of Ad Measurement Will be Attention-First
by ExchangeWire on 2nd May 2023 in News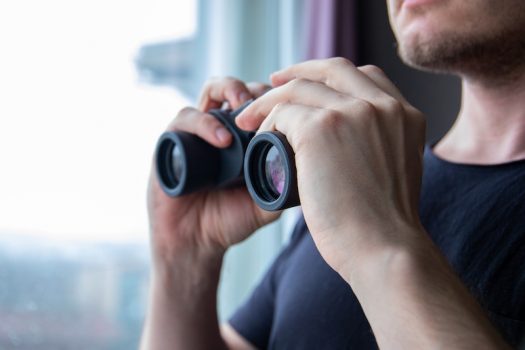 In association with Lumen.
In this exclusive byline ahead of ATS Madrid 2023, Carlos Risco, senior client success manager, Lumen, discusses how attention is shaping the future of ad measurement.
We live in a world where there are distractions and entertainment everywhere. As soon as you wake up and check your phone or turn on the TV, you've engaged with brands and advertisers before you've even had your first cup of coffee. In 2007, the average consumer was exposed to around 5,000 ads a day: today, that number is more like 10,000.
With so many ads displayed to overloaded consumers, advertisers are constantly fighting to stand out. Most of the time, ad budgets are spent in the hopes that someone will pay attention to an ad, but with very little guarantee that the ad will get noticed.
For digital ad campaigns, this means optimising ads for "viewability" so that they will appear on websites, channels, and platforms where there's as much traffic as possible. But better viewability doesn't necessarily mean better results: at Lumen, our data shows that only 30% of viewable ads are actually seen. This means about 70% of your advertising budget is wasted on ads that, although rendered on a website, still didn't attract any real attention.
This is why one of the most exciting areas of advertising innovation is attention technology that can help advertisers better optimise for what consumers will actually see. With biometric attention datasets based on real-world eye-tracking technology and predictive attention models, it's possible to integrate attention technology into your existing advertising technology tools to drive higher ad efficiency, brand lift, and return on ad spend – and, at the end of the day, waste a lot less money on unseen ads.
That's all because attention technology is based on a context-first measurement model, no cookies needed – and by changing the way we measure advertising, we can change the way we optimise every campaign and user experience.
Going beyond cookies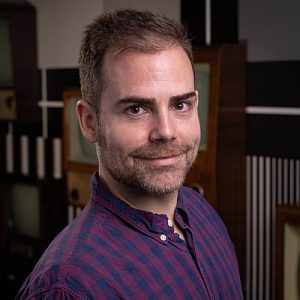 Today, Apple's Safari browser and Firefox both block third-party cookies by default. Google Chrome, which dominates the market, is expected to discontinue cookies within the next few years. This new focus on privacy isn't limited to desktop browsers and mobile browsers – identifiers are getting blocked on apps as well.
When apps can't track behaviour beyond the app environment, it makes it harder for companies like Meta to measure whether an Instagram ad drove a purchase on a different channel. Mobile privacy updates from Apple are estimated to have cost Facebook, YouTube, Twitter, and Snap $10 billion in lost revenue just by adding a pop-up for app users that asks whether those users want to be tracked. If users decline tracking, it's impossible for companies to create a unique identifier that builds up specific user profiles and target them with more personalised ads.
When attribution becomes difficult, personalisation gets harder, so ads become less relevant. That's why it's time for advertisers to focus again on the context of the ads, rather than the identity of the user. That all starts with understanding how consumers pay attention in different environments.
Context vs. cookies: a case study
Contextual advertising is all about the user experience in a particular domain. When you can make the user experience better, they pay more attention to both the content and the ads around the content. With attention technology, companies can create media planning strategies based on attention metrics, including average view time, views, attention per impression, and attentive cost per impression. Rather than paying for impressions based on whether they get delivered to a website, these solutions help ensure you are paying for the cost of attention itself based on the likelihood that someone will actually see and focus on the ad on different domains.
In this way, attention technology offers a new layer of measurement that can help advertisers optimise their campaigns without tracking users.
When Kia wanted to launch a new car in the Netherlands, the company decided to try both cookies-based and contextual advertising. By advertising with partners Seedtag, Havas, and Lumen, the team found that contextual advertising drove 43% higher brand awareness compared to 18% for cookie-based ads, and scored 29% higher digital ad recall. By optimising for the factors that drove higher attention scores, rather than audience identifiers or pure viewability, Kia was able to prove out a contextual advertising model that didn't depend on cookies and drove better results.
Without the ability to track users across partners or measure the impact of ads based across fragmented systems, companies will have to prioritise a context-first approach to both measurement and optimisation. By powering contextual advertising with attention technology, advertisers can build campaigns that actually put the user experience front and centre simply by understanding what really gets consumers to focus on an ad in a specific environment. And when the user experience is better, consumers pay more attention to everything within that experience – offering better outcomes for publishers, advertisers, and the future of the internet itself.
---
ATS Madrid 2023 will be held on May 9th at Teatro Amaya. Tickets and further information are available via the dedicated ATS Madrid 2023 event portal.
AdvertisingATS MadridAttentionMeasurement