Adelaide Launches High-Attention CTV PMPs in Collaboration with Microsoft Advertising & TVision
by ExchangeWire PressBox on 3rd May 2023 in News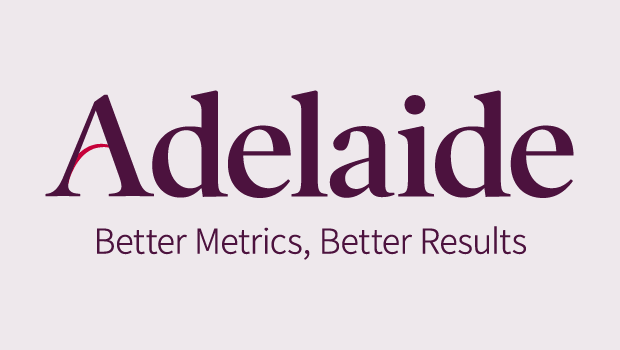 Adelaide, in collaboration with Microsoft Advertising, is expanding on their successful launch of high-attention markets last month with high-attention connected TV (CTV) inventory. The new PMPs leverage data from TVision, the company measuring every second of TV and CTV viewer engagement. 
Paired with the scale of Microsoft Advertising's premium omnichannel marketplace, advertisers can easily purchase high-attention media that drives better business outcomes across digital display, online video (OLV), and CTV. 
All high-attention markets are curated using Adelaide's proprietary attention unit (AU), an omnichannel media quality metric that predicts a placement's probability of driving attention and subsequent impact. AU is generated by a machine learning algorithm trained to proxy full-funnel business outcomes from awareness to sales.
High-attention CTV PMPs leverage attention data from Adelaide and TVision to identify high-quality CTV inventory based on its likelihood of attention and impact. Adelaide has proven the connection between high-AU CTV media and outcomes with clients like the NBA, who saw 36% higher Tune-in for live games by focusing its budget on high-attention placements across CTV and digital. High-attention CTV PMPs empower advertisers to take action with attention metrics and more efficiently secure high-impact CTV placements. 
Advertisers can access high-attention media on CTV directly within Microsoft Advertising's curation platform, curate, and layer on additional audience or contextual configurations to achieve maximum impact. Inventory can be distributed to a media buyer's DSP of choice and will soon be surfaced in both curated catalogues on Microsoft Advertising's invest DSP and Google Display & Video 360's inventory marketplace. 
Kaspar Raigla, Microsoft Advertising, global director of media sales: "Adelaide has established a unique position in the measurement ecosystem, offering a trusted attention metric that charts a path forward for an increasingly fragmented and unidentifiable internet. We're excited to work closely with Adelaide to build on our earlier work by extending high-attention PMPs to CTV." 
Yan Liu, TVision, CEO & co-founder: "The creation of this high-attention PMP makes it significantly easier for marketers to identify high-quality inventory. Our data consistently shows that some ad placements and audiences deliver higher attention than others, but it has been challenging for marketers to put those insights into action. Now by combining TVision's CTV data with Adelaide's AU, we're providing an easy solution for ensuring that CTV ads reach viewers where they are most engaged."
Marc Guldimann, Adelaide, founder & CEO: "We are thrilled that Microsoft Advertising continues to innovate using AU, our market-leading attention metric. This new product enables advertisers to activate attention metrics with little to no friction and achieve more efficient outcomes across nearly all of their programmatic spend."

Adelaide
Adelaide is a leader in the rapidly growing field of evidence-based media quality measurement. Adelaide's attention-based metric, AU, helps advertisers make better media investment decisions. AU is an omnichannel metric that evaluates thousands of ...
Powered by PressBox