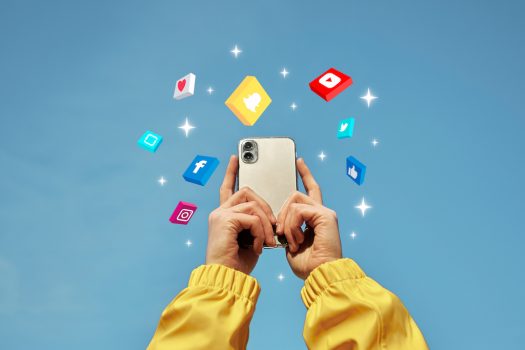 Social media, although an integral part of our everyday lives and a staple in marketing campaigns, sits in a precarious position.
User trust in platforms like Facebook and TikTok has been declining for years now, with the Cambridge Analytica scandal and allegations that China's Communist Party has accessed TikTok users' data souring confidence in the integrity of companies like Meta and ByteDance. When we couple this with the shifting privacy landscape, the outlook is decidedly bleak: Apple's ATT framework, for example, reportedly cost Facebook USD$12bn (~£9.6bn) in advertising revenue, signalling one of social media's biggest money makers may not last much longer.
Despite this gloomy prospect, social media may have a saving grace in one of retail's fastest-growing channels: social commerce.
Expected to reach approximately USD$2.9tn (~£2.3tn) globally by 2026, social commerce presents a potential goldmine. While social media has been utilised in marketing campaigns for around a decade, social commerce opens a new space for brands to reach consumers outside of the traditional e-commerce process. The channel also allows social media platforms to grow their e-commerce offerings outside of serving ads which, although effective at engaging consumers, are not especially popular. In fact, over 70% of consumers believe there are too many ads on social media, with 44% reporting the ads they are served as irrelevant and citing repetition of ads as particularly grating. As social commerce integrates the process of discovering, sharing, and purchasing products into a broader part of consumers' lives, it can allow platforms to draw consumers' focus onto the "social" while presenting "commerce" as a secondary, yet no less impactful, presence. And, although trust in social media platforms is on the decline, engagement remains strong: research suggests that the average social media user spends around 15% of their waking hours on social platforms. As far as social commerce goes, over half of millennial and Gen Z consumers ranked social media channels above e-commerce platforms for discovering international brands, indicating there is a tangible demand for the medium amongst social media users.
This potential has not been lost on social media platforms, with heavy hitters Facebook, Instagram, and TikTok all turning their attention to social commerce in recent years. The results, however, have been mixed to say the least. While Facebook Marketplace has garnered use from 62% of social buyers in the US, it's nigh on impossible to separate C2C transactions from B2C. ByteDance, meanwhile, has taken the social commerce scene by storm in China with its Douyin app, but struggled to replicate that success with TikTok Shop outside of the APAC region. In March of this year, Meta pulled the plug on Instagram's live shopping feature, having already shut the tool down on Facebook ahead of announcing a 'year of efficiency'. While these false starts and hiccups could lead platforms to conclude that social commerce promises more than it can deliver, the undeniable success of the medium in Asia indicates that the medium can live up to its potential – social media giants are just going to have to put in the work to make the most of it.
What should social media platforms do?
One of the strongest moves social media companies can make towards benefitting from social commerce is persevere. With the exception of a few markets, such as China, social commerce is in its infancy, meaning an infrastructure to allow social media companies and brands alike to profit from it is still in development. Couple this with a sluggish global economy and consumers tightening their purse strings, and it's easy to see why social commerce hasn't quite taken off as expected. Nonetheless, with social commerce expected to grow at a CAGR of 31.6% between 2023 to 2030, platforms and brands should rest assured that the medium is growing, even if it is yet to hit its stride.
Beyond persevering, social media companies' best bet is to prepare. The nascence of social commerce in EMEA and the US means that there is a lot of room for platforms to establish themselves in the space and it's vital that they do so correctly. As mentioned earlier, consumers' trust in social media companies is dwindling, with young people especially concerned about how TikTok, Instagram, and other platforms impact their privacy. With Gen-Z and millennials expected to account for over 60% of global social commerce spend by 2025, social media platforms and brands alike should be prepared to work to their expectations, which place particular emphasis on businesses operating ethically.
Earning the trust of consumers will certainly be an uphill battle for many social media platforms, however, it is undeniably a worthy one. With US consumers spending USD$37bn (~£30.4bn) on purchases through social media platforms in 2021, and fashion and beauty brands making progress with social commerce in Europe, it's clear the medium is gaining momentum. By utilising the nascence of social commerce now to prepare their operations and commit to growing the channel, social media platforms will be well positioned to establish social commerce as a powerful and lucrative tool in the very near future.
AppsE-CommerceSocial CommerceSocial Media