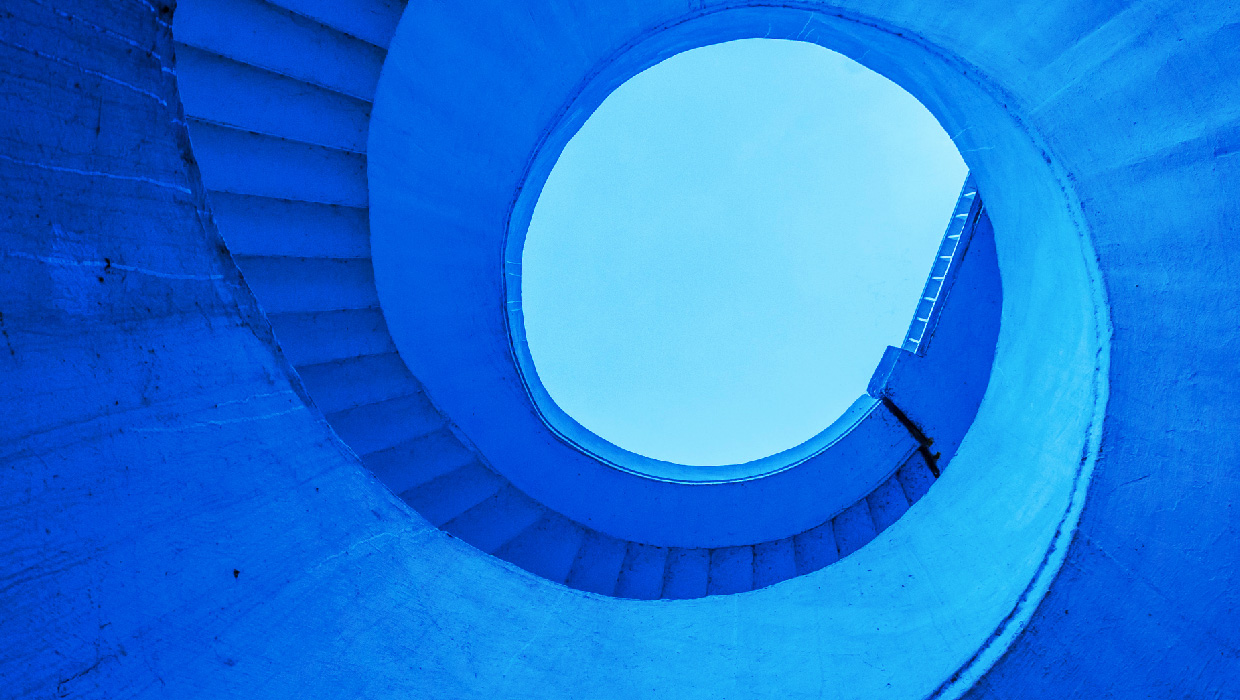 Multi-Channel Advertising: The Path to Marketing Success
by Grace Dillon on 19th Jul 2023 in Deep Dive
Change, something which has arguably always been at the centre of the advertising industry, has been more dramatic in recent years. The impending death of the third-party cookie has meant that marketers and tech vendors have had to reassess how they reach consumers effectively without infringing on their privacy (and breaching ever-tightening regulations).
Concurrently, the emergence of new channels — such as mobile gaming, connected TV (CTV), and programmatic digital out of home (pDOOH) — has meant that there are more mediums than ever before on which people can spend their time. While this poses the new challenge of measuring increasingly fragmented consumer attention, it also means that brands have more avenues and opportunities to reach their desired audiences.
In order to make the most of the range of mediums available, marketers are implementing multi-channel strategies, issuing creatives across a suite of channels to raise brand awareness and capture the attention of audiences. This Deep Dive, produced in partnership with StackAdapt, will outline the benefits of multi-channel advertising and explore some of the emerging channels that are key to such a strategy. StackAdapt is a self-serve programmatic advertising platform used by the most exceptional digital marketers. This state-of-the-art platform is where some of the most progressive work in machine learning meets cutting-edge user experience. Ad buyers plan, execute and manage data-driven digital advertising campaigns across all devices, inventory, and publisher partners.
The case for multi-channel
The most fundamental benefit of being present across multiple channels is that it increases brands' opportunities to get in front of their target audience. Utilising several different mediums increases brand visibility and awareness by reaching out to consumers in the different environments that they are spending their time in. This makes brands more prevalent in the minds of consumers, a key factor to generating conversions and building brand loyalty.
The advantage of adopting a multi-channel strategy is not merely theoretical: The Case for Multi-Channel Programmatic Advertising report found that marketers recognise the benefits of taking this approach. According to the report, conducted by StackAdapt in partnership with Advertiser Perceptions, 62% of advertisers say that multi-channel campaigns achieve or exceed KPIs at least most of the time, with 50% deeming multi-channel advertising extremely important to reaching upper-funnel goals. Furthermore, 47% of those surveyed state that a multi-channel strategy increased their return on ad spend.
Reaching the audience
The additional reach and scalability of multi-channel is well recognised by marketers, with 59% asserting that this factor is the most significant advantage of this form of advertising. Important in its own right, this capacity has become critical in an era where privacy has become central to all facets of the advertising ecosystem: while the shift away from the use of identifiers (or IDs) is a vital step towards ensuring a privacy-first future, it has also restricted the extent to which much mobile and display advertising can be effectively leveraged. The removal of IDs has created what ExchangeWire CSO Ciarán O'Kane refers to as the "No Data Zone", a large part of the Open Web where the data matching which has been foundational to traditional ad tech is now simply impossible because the signals required for SSPs and DSPs to carry out their functions are no longer present.
While efforts are being made to mitigate the impact of the retirement of IDs, such as the IAB's development of Seller Defined Audiences, it is nonetheless critical that marketers seek to extend their reach, and establishing themselves across multiple channels is a key way of doing this: more than half of the marketers surveyed in the report state that adopting a multi-channel approach enables them to reach consumers in their preferred space.
Capturing the audience
The reality is that people are dividing their time across a number of channels – they may play a mobile game during their commute, browse social media over their lunch break, and unwind in the evening with some streamed video. As such, being present in multiple spaces is imperative for brands: not only does it increase the chances of their messaging being seen by their desired audiences, but it also helps to build awareness and affinity among their audience by making them more visible to them more often.
More than half of the report's respondents say that using a multi-channel strategy provides them with more opportunities to build brand awareness (56%) and heightened ad engagement (51%), suggesting that the approach makes them more prominent in the eyes of consumers. The ability to tap into the unique characteristics of different channels (such as the capacity to offer rewarded video ads within mobile games, or to provide more informative, long-form messaging via email) was recognised by 46% of marketers.
Operating across channels also affords brands not just the opportunity to appear to new audiences, but to appear more often to prospective customers. Almost half of those surveyed (47%) say that using a multi-channel strategy provided them with better retargeting opportunities, and 41% state that it enables them to issue consistent messaging across mediums, a crucial factor in maintaining brand identity and recognition.
The challenges
While a multi-channel strategy offers a host of benefits, it is not without its challenges. According to the report, the greatest hurdle to an effective multi-channel approach is the fact that different channels require different creatives, identified by 50% of those surveyed. This challenge may be associated with that of cost – 38% of respondents say that running a multi-channel campaign is too expensive, and the need for bespoke creatives inevitably creates additional expense.
Adapting creatives to the unique characteristics of different channels is not always straightforward, but it is highly valuable to making campaigns more effective. Planning and testing are fundamental to determining how well a piece of creative will perform, and can make the most of the budget available. Focusing on tests that will help optimise the areas that will significantly impact a campaign's success, such as audience and regional differences, will help to establish how to improve performance in a cost- and time-efficient way.
As noted above, the fragmentation of consumers' attention creates a significant challenge around measurement. More than a third (39%) of the advertisers surveyed report that they find it difficult to measure goals across multiple channels. This difficulty can be attributed to the current lack of definitive sets of metrics for measuring performance and attribution for multi-channel campaigns, something which an alarming 80% of marketers struggle with (per Gartner). This impediment no doubt feeds into the additional challenges of inconsistent engagement across channels (40%), attribution cannibalisation (39%), and the inability to understand how different channels complement each other (28%) cited in StackAdapt's report.
Despite these challenges, a multi-channel approach is appearing more effective in the eyes of marketers: a July 2022 report from Ascend2 and Research Partners found that an 86% majority of those surveyed believed that the strategy's effectiveness is improving, with 18% considering it to be becoming significantly more effective. In the next section, we'll explore some of the channels that are already proving to be vital to multi-channel strategies.
Emerging channels
A multi-channel strategy helps put marketers in front of their desired audiences by allowing them to appear across the growing number of spaces where people are dividing their attention. These include a number of emerging channels which have recently captured the interest of consumers and advertisers alike. Here, we explore three of the emerging channels highlighted in StackAdapt's Multi-Channel Advertising report.
CTV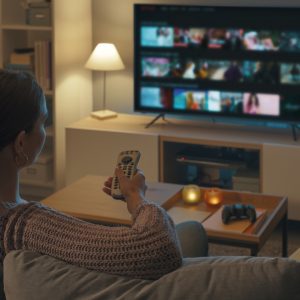 Unlike its linear counterpart, connected TV has soared, becoming the fastest growing platform for video digital advertising in 2021. Of the reported five billion videos that are watched on YouTube every day, nearly half (45%) are now viewed via CTV, while viewing figures for live broadcast TV have declined. 
People are still watching TV – just not the traditional kind. Advertisers are recognising this and are rightfully still looking to get in front of their audiences: StackAdapt's report found that 62% of marketers are planning to increase CTV spend, with 30% labelling the channel's reach as its top benefit. Digital video was also pinpointed as a valuable medium for advertisers, with 74% of those surveyed stating that it features in their multi-channel strategy.
DOOH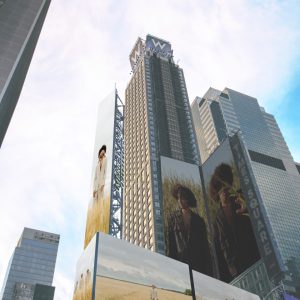 The oldest form of advertising, out of home (OOH) advertising has bounced back after a difficult couple of years, with digital out of home (DOOH) becoming increasingly sophisticated and appealing to marketers. According to WARC Media, global DOOH ad spend is set to rise 13.2% year-on-year in 2023, bringing the market's value to USD$11.5bn (~£9.2bn).
Around 50% of marketers have a dedicated DOOH budget, but only 40% are utilising the channel as part of a multi-channel campaign, according to the StackAdapt report. Technological advancements, such as the integration of programmatic capabilities like dynamic optimisation, which have improved the targeting and efficiency of DOOH campaigns, however, should spur greater interest in using the medium. Indeed, the market is forecast to grow at a CAGR of 11.6% to reach USD$58.7bn (~£46.8bn) by 2030.
In-game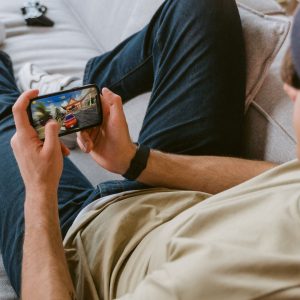 Of the channels assessed in the StackAdapt report, in-game is currently the one least used in a multi-channel campaign, with just 27% of advertisers using it. Despite 45% of respondents recognising that it provides a format for completely viewable, non-skippable ads, and 37% acknowledging that it affords longer exposure to their messaging, only one in three marketers report having a dedicated budget for in-game advertising.
However, these lower figures could be down to how relatively new in-game advertising is. Encouragingly, advertisers are paying more attention to in-game, with 51% expressing an interest in learning what audiences they can reach through the format and 48% directly considering how it can add to their multi-channel strategy.
With 184.6 million gamers in the US alone, expected revenue of USD$2.87bn (~£2.29bn) in Europe, and growth expected in LATAM, APAC, and MEA, in-game advertising is certainly a vital space for getting in front of consumers, and one that advertisers are likely to continue to explore.
Multi-Channel in Action: Case Studies
We have outlined the benefits of multi-channel strategies and explored some of the key channels that are already playing a big part in their success. Here, we learn how a multi-channel approach helped two brands boost their presence and reach new prospective customers.
Case study #1: ThinkBDW
Creative marketing and design agency ThinkBDW were tasked with helping their real estate client reach prospective house buyers across the UK. To achieve their aim of increasing on-site engagement in a cost-effective way, ThinkBDW combined location targeting with other targeting tactics across multiple channels (including native, display, and video) and insight data from other paid media channels.
Geographical radius and postcodes were used for location targeting and to omit irrelevant areas.
Browsing audiences, third-party segments, and first-party data onboarding were combined to create intentional audiences.
Both a prospecting and a retargeting strategy (including a social impression audience) were launched to capture prospects across the whole funnel.
Execution
With the help of StackAdapt, ThinkBDW used their best-performing pay-per-click (PPC) keywords to create a custom audience and implemented frequency retargeting to reach individuals who showed the most interest in moving. The campaign also utilised localised creatives, customising each one to show the names of the development, area, and city where they were being displayed.
Results
By partnering with StackAdapt, ThinkBDW achieved a 400% growth in time on site, a 30% decline in bounce rate, and an astonishing forty times reduction in effective cost per acquisition (eCPA). The campaign outperformed those ThinkBDW carried out with their previous digital advertising partner, Google Ads.
Case study #2: Vectra Bank
North American financial services provider Vectra Bank sought to leverage a multi-channel strategy to raise brand awareness. With their data-driven performance agency partner, ThomasARTS, Vectra Bank set out to run a campaign using creatives that showcased how they assisted businesses during the COVID-19 pandemic.
ThomasARTS enlisted the help of StackAdapt to build a multi-channel strategy, and the team decided to concentrate their efforts on three key channels: connected TV (CTV), video, and display.
CTV was leveraged to sustain awareness by retargeting small business professionals who had seen a display ad earlier the same day.
Vectra Bank saw video as another opportunity to retarget users who had previously been exposed to a display ad.
ThomasARTS used their expertise to track users who saw a display ad and later retargeted them on another channel.
Execution
Using the StackAdapt platform, ThomasARTS was able to explore a range of segments, find prospective consumers, and retarget across devices. StackAdapt's cross-device capabilities enabled ThomasARTS to retarget people who had already viewed a display ad via CTV and video.
Using impression and cross-device retargeting allowed Vectra Bank to direct messaging to consumers at different points of time. The employment of sequential messaging let Vectra Bank tell a story, bringing the testimonials at the centre of their campaign to life.
Results
Vectra Bank's campaign achieved impressive results: by leveraging CTV and video, ThomasARTS saw a video completion rate (VCR) of 98% on CTV and 72% on video at a cost per completed view (CPCV) of just USD$0.03 (~£0.02).
Using impression retargeting also proved highly effective, driving one and a half times more clicks and the lowest cost per click (CPC) of the tactics implemented. Clicks racked up to an impressive 24,200, with a click-through rate of 0.16%. Unique impressions, meanwhile, climbed to 2,500,000, with the creatives enjoying a viewability rate of 88%.
Download Report