The MadTech Sketch: Welcome to the No Data Zone
by Ciaran O'Kane on 10th Mar 2023 in News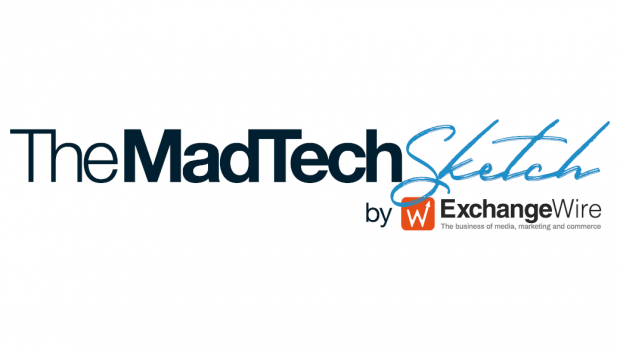 On today's MadTech Sketch, Ciaran O'Kane maps out the concept of the No Data Zone, or NDZ, and what it means for the ad tech ecosystem.
Ad tech will have you believe that programmatic is putting the right message in front of the right person at the right time. This is currently not happening.
Affluent Apple users, for instance, using iOS and Safari - the kind who spend lots of money on products and services - are being airbrushed from programmatic buys. And let's not forget Mozilla users and the (real) people who do not opt-in on irritating consent pop-ups.
These types of customers operate in what we are calling the No Data Zone (NDZ).
How the NDZ works
The NDZ now represents a large swathe of the open web globally. DSPs, SSPs and legacy ad tech cannot reach them.
A lot of money is being wasted on a shrinking Chrome audience, undervaluing publisher inventory and overvaluing ID-only environments.
Ad tech rule number one: if you can't match those IDs, you can't market to them. So, why not swap in privacy-first signals instead?
In this week's MadTech Sketch, I break down how ad tech can build a new framework (around context, seller defined audiences (SDA) and attention) to market effectively in the NDZ.
Welcome to the NDZ, people.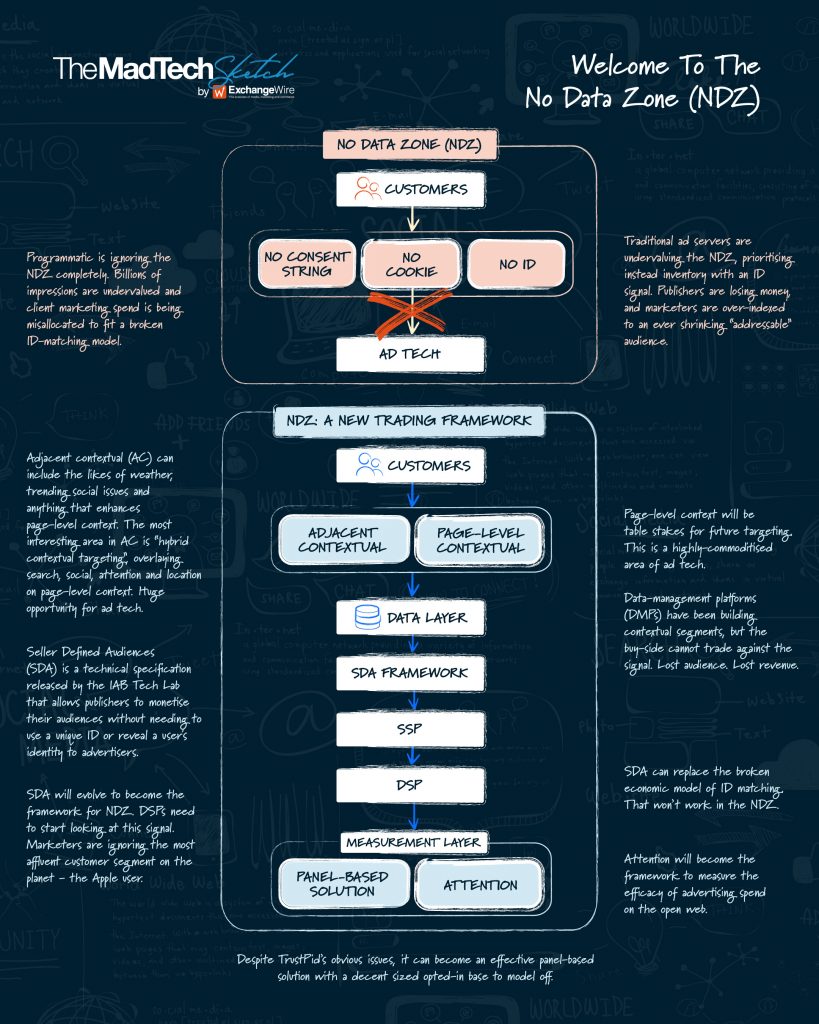 Enjoying Ciaran's sketches? Have your say on some of the key issues he maps out by taking part in ExchangeWire's Industry Review 2023.
Ad TechDataFirst-Party DataMadTech Sketch