ATS Berlin 2018

Mario Gebers, Director Business Development, OpenX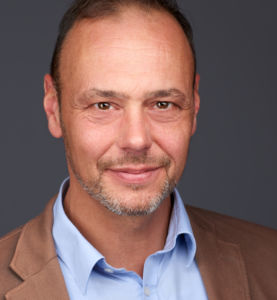 Almost three years ago Mario Gebers joined OpenX as Director Business Development. He has 18 years of experience working in digital with 11 years in online marketing. He focuses on the development of databased business models, management and sales. Previously, he managed the saleshouse business for adpepper Germany where he worked on all relevant sides of the online marketing ecosystem. In 2012, Gebers launched programmatic sales for adpepper and developed it into a relevant sales channel for the sales house. Since then, real-time databased trading of ad space has become one of his passions.
Cadi Jones, Commercial Director EMEA, Beeswax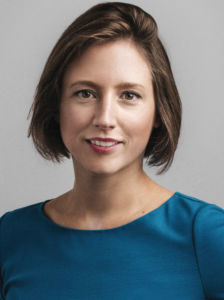 Cadi Jones is Commercial Director EMEA for Beeswax, the fastest growing ad tech platform in the world, which enables sophisticated buyers to maximise commercial upside gained from a programmatic buying platform designed for their unique business needs.  The role includes managing the teams responsible for the company's expanding growth in EMEA. Beeswax's Bidder-as-a-Service™ is the industry's first comprehensive platform for forward thinking media buyers who require technically-sophisticated, highly customizable solutions. Prior to joining Beeswax, Cadi worked for Clear Channel Outdoor's international division (CCI), where she was primarily responsible for defining its international programmatic strategy and deployment - a key initiative in the company's technology-led digital transformation. Before joining Clear Channel, Cadi was Global Sales Director of premium publisher alliance, the Pangaea Alliance (FT, Guardian, CNN, Reuters, The Economist), following an eight year stint at Yahoo where she held a variety of roles, including Audience & Programmatic Director, Northern Europe.  Internationally, she has headed Yahoo's programmatic activity with US clients in the FMCG, travel and entertainment sectors, and set up the company's performance display and programmatic offering across the Middle East. Cadi has an MA and BA (Hons) in Modern Languages and is fluent in French and Spanish.  She is also a supporter for diversity and women in the media, mentors up and coming female talent in the industry, and is an active member of a number of industry organisations, including Bloom and a co-founder of WomenPresent.
James Prudhomme, Head of International, Index Exchange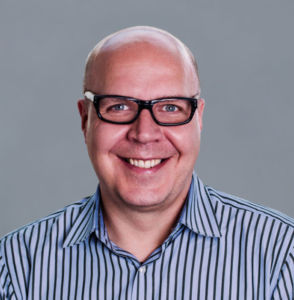 With more than 15 years of leadership experience in the digital media industry, James is applying his expertise towards the growth and expansion of Index Exchange's offices and operations across Europe and new global markets. Prior to joining Index, he was the CEO of Datacratic, a machine-learning and AI software startup. James has previously served as a consultant to large media companies including Yellow Pages Group, Rogers Digital Media and The Globe and Mail, where he worked with senior executives to establish competitive strategies leveraging the opportunities emerging from a shift to real-time, data-driven advertising. James is a successful angel investor and serves as an advisor to several leading digital media and e-commerce start ups.
Alisa Bazyk, Director Monetization, Softgames GmbH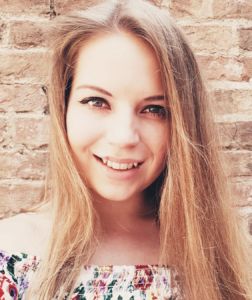 Alisa Bazyk has worked in the digital advertising industry for over 7 years in different roles like in-app user attribution, Adtech product side, programmatic monetization and agency sales side. Alisa joined Softgames GmbH (World's largest HTML5 entertainment content producer) 4 years ago as monetization team lead and is responsible for implementing the innovative Adtech solutions into inventory trading, building strategic partnerships with agencies and brands and maximizing the revenues for the games through cross-device Video Preroll and In-game mediation.
Andrew Buckman, EMEA MD, Sublime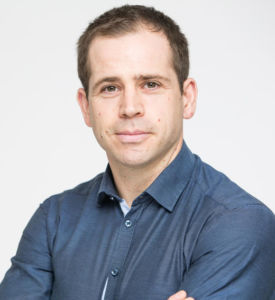 Andrew joined the leading solution for high-impact non-intrusive digital advertising, Sublime in May 2017 with 20 years' experience in international internet environments and specialisms in ad tech, search, start-up creations, and turnaround management in e-commerce. In his role as EMEA MD at Sublime, Andrew is instrumental in meeting growing demand in the region, forming strategic partnerships and promoting the adoption of new impacting and non-intrusive ad solutions and technologies. One of his main missions is to drive future developments in key European markets such as Spain, Italy, and Germany. Previously, Andrew was EMEA MD at OpenX, where he was responsible for accelerating adoption of the advertising platform throughout the EMEA region. Prior to this, Andrew's extensive experience in the ad tech industry has included high-profile roles at Tradedoubler, where he advanced the scale, profitability, and reputation of the company, and Yahoo!, where he took the lead on multiple sizeable European projects. Based in the UK, Andrew is half French and bilingual, having previously lived in France with his young family. As well as being a keen endurance sportsman, Andrew likes to practice card tricks on any willing audience.
Diana Loriot, Country Manager Media, dunnhumby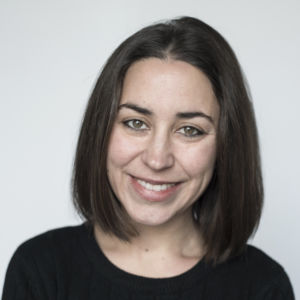 Diana Loriot started off as a strategic consultant working for some of the biggest consultancy firms and investment banks across the US and Europe. 4 years later, she joined sociomantic as a member of the Global Advisory Board, leading the Asia Pacific market expansion initiatives. For more than 2 years Diana headed operations, based out of Mumbai, as the Commercial Director for India. After that, as Global Head of Services, she led client services teams and consulted campaigns and marketing strategies for top global advertisers and retailers. Currently holds the position of Country Manager Germany being responsible for the expansion of the media proposition of dunnhumby in the region.
Serhan Günes, Head of Advertising & Partnerships, eBay Kleinanzeigen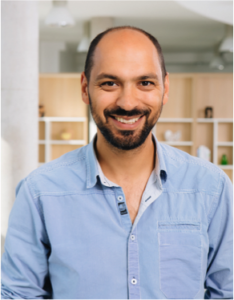 As Head of Advertising & Partnerships for eBay Kleinanzeigen, Serhan Günes is responsible for the management, development and optimisation of the digital advertising. In 2008, he started working as Yield Manager at eBay Advertising and initiated the programmatic advertising of the online marketplace eBay.de. In 2014, he took up his current position at eBay Kleinanzeigen where he manages the digital advertising and expanded the programmatic concept of eBay Kleinanzeigen in 2015. Thereby, the advertising inventory was exclusively available via programmatic channels for the first time. In addition, he is accountable for the progression of the header bidding concept. Serhan Günes studied Business Administration at the Technische Universität Berlin.
Hannes Carl Meyer, Managing Partner Data Strategy, Omnicom Media Group Germany
H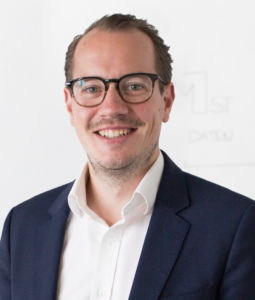 annes Carl Meyer is Managing Partner Data Strategy at Omnicom Media Group Germany, where he focuses on programmatic and transforming the agency's thinking and processes towards data-driven
marketing, bringing media, marketing technology and creativity closer together.
Prior to his role at Omnicom, Hannes was spearheading the transformation of market research at GfK
where he held global roles in product, business development and strategy along in marketing
effectiveness and media measurement practices. Merging retail purchase data with media behavior,
ramping up a national campaign ratings service in Sweden and rolling out currency-grade online-
video measurement for YouTube Germany were achievements of his six year journey with GfK.
Kickstarting his career over 15 years ago as an engineer, Hannes earned hands-on experiences in
bringing data and technology together and building digital products around marketing, search and
machine learning technology. Based in Hamburg, the maritime capital of Germany, he enjoys going
offline and offshore by setting sails together with his son.
Dennis Buchheim, Senior Vice President & General Manager, IAB Tech Lab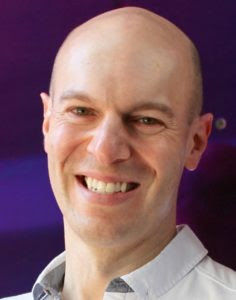 Dennis Buchheim is SVP and GM of the IAB Tech Lab, based in San Francisco. He leads this digital advertising industry technical standards-setting organization, working closely with its board and membership. Previously, he was SVP of Data & Ad Effectiveness, IAB, responsible for the Data Center of Excellence and its work on consumer identifiers, data quality, automation practices, and industry benchmarks. In parallel, he oversaw measurement and attribution efforts. Prior to joining IAB, he was VP of Product Management at Yahoo, responsible for display/video advertising platforms, targeting, measurement and insights, and trust and safety. Dennis joined Yahoo from Microsoft, where he initially supported advertising and search syndication, was later promoted as GM of Display Monetization, then took on ad exchange and ad network product management, and finally led display advertising program management. Dennis' first role in advertising was in 2002, as GM of the Inktomi/Yahoo Search paid inclusion business, which he merged with other acquired programs and grew significantly, before moving to lead product marketing for Yahoo/Overture partners. Earlier in his career, Dennis designed and developed consumer and enterprise software products at industry stalwarts Apple and Oracle, led engineering for startup Actioneer, and co-founded and led product at iHarvest, which was acquired by Interwoven. Dennis has degrees in Computer Science and Business Economics from Brown University.
Jessica Hasenplaugh, Head of Acquisition, Wooga Games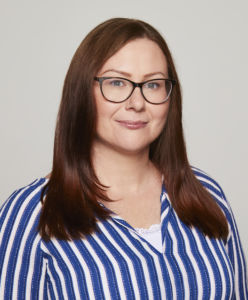 Jess has more than 13 years of experience in performance marketing with a successful track record of scaling teams particularly focussing on ROI. Late 2017 she relocated to Berlin, to join Wooga and head their User Acquisition team. In her role she oversees the evaluation of all performance marketing campaigns through the portfolio of story-driven casual games from soft-launch to live state, as well as running experiments in order to keep expanding sources for ROI positive traffic.
Jean-Baptiste Godinot, Managing Director Germany, Gameloft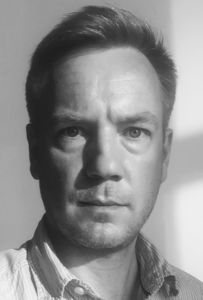 He joined Gameloft in 2007 as a Business Development Manager, in charge of the company's commercial expansion in Poland, Russia Federation and Central Europe. In 2010, he established the Gameloft office in Berlin where he now runs the marketing and media sales in Germany. Since 2015, Jean-Baptiste notably supervises the monetization of the in-game advertising spaces available in more the 50+ games in Germany.
Iva Parvanova, Team Lead Business Development, PubNative GmbH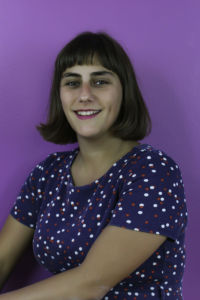 Iva Parvanova is leading the Business Development team at PubNative GmbH, a mobile monetization platform that enables app publishers to execute and enhance their revenue strategy through flexible ad units. The BD team's primary role is to source, educate and consult mobile publishers on how to better monetize their ad space. Iva is also leading the Exchange Bidding team at PubNative which is a crucial revenue generator on the company's exchange. Her mobile advertising career began 5 years ago and previously Iva was working in the Finance sector for companies such as Deloitte and Actavis.
Austin Ley, Lead Data Advertising, Scout24 Group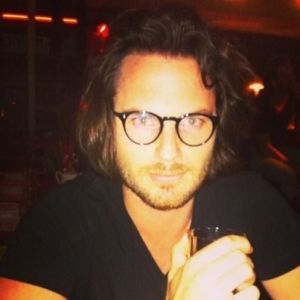 Austin leads to the Data Monetisation team at Scout24 Media, responsible for collation and activation of Scout24 data across their European portals. Austin started working in Digital Media in 2011 in the agency world before transitioning into client and publisher side over the next 7 years, focusing on integrating adtech and optimization of digital capabilities across Sportsbet.com.au (Irish-arm of Paddy Power Betfair), Realestate.com.au (REA Group) and most recently at Scout24 AG in Berlin. He has helped build out dynamic creative/functionality for each organization, a digital evangelist toward attribution and DMP capabilities, and a driver to improve digital marketing accessibility for non-digital natives through full-service optimization like the Audience Maximiser product at REA Group.
Stephen Lee, Head of Business Development, DECA Games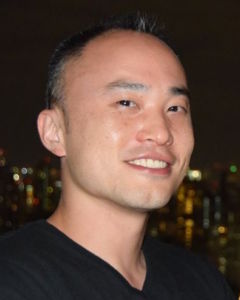 Stephen Lee is the Head of Business Development at DECA Games, a publisher completely focused on live operations and on helping developers and publishers to reinvigorate their games. A lifelong gamer with almost 20 years of Business Development experience, Stephen was previously the Executive Director and Head of Publishing at 6waves, one of Asia's leading game publishers.
Dorota Karc, Head of Programmatic, spacedealerGmbH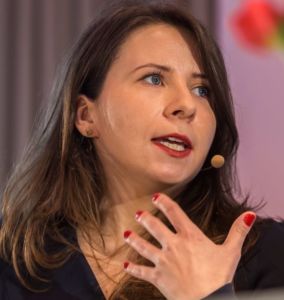 Dorota Karc started her professional career in 2008 as a Project Manager in IT. In 2012 she shifted to Online Marketing and Data-Technologies and gained her experience at UEFA – football assosiation, Zalando – the biggest E-commerce shop in Europe and Eyeota – one of the biggest data providers in the world. Since almost 3 years she heads-up the Programmatic Department at Berlin-based independent Digital Marketing Agency – spacedealer. Dorota is an expert in Digital Marketing, Data and Cross-channel technologies.
Alexej Habinski, former Global Head of Performance Marketing, foodora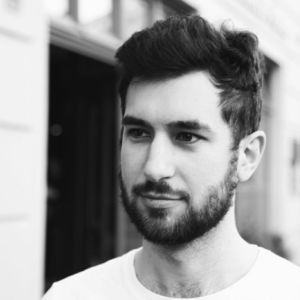 After the Rocket Growth Manager program, Alexej spent the last 3 years scaling foodora from one city to 22 countries around the world. During this time, he also developed a large-scale B2B acquisition model, focused on acquiring couriers. Since leaving foodora, he consults for various Berlin startups on their growth models. In his spare time, you'll find him lecturing fellow marketers about the fact that marketing is a combination of science and art.
Marie-Claire Raden, Founder & Managing Director, tectumedia

Marie-Claire Raden, born in France, is the founder and managing director of tectumedia. The Berlin-based agency focuses on consulting and implementing online marketing measures. The entrepreneur is an expert in the field of Online Marketing, Business Intelligence and Conversion Rate Optimization. Marie-Claire Raden has eighteen years of experience in establishing and scaling up companies. After eight years in a leading position at eBay, she has successfully developed various ventures with investors such as Rocket Internet, Project-A Ventures or Holtzbrinck Digital - among others for Zalando, tirendo and MyHammer. At the same time, the experienced founder supports various start-ups as a business angel.
Oliver von Wersch, Founder and CEO, vonwerschpartner Digital Strategies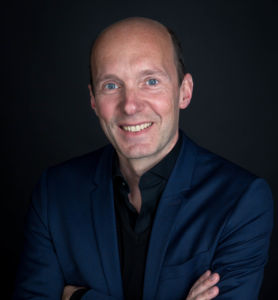 Oliver has been a master brain, and major leader in digital transformation for some of the top media companies in Germany and Europe. He has been working in senior management positions for more than 10 years, and aggregates digital expertise for more than 20 years, from all relevant parts of the digital value chain - product, tech, advertising, strategy. Oliver founded the mobile internet business division of Tomorrow Focus AG (Burda) and the product management/strategy division at arvato mobile (Bertelsmann). He built up the mobile advertising business for Gruner + Jahr from 2008, leading it to German market leadership. Became CEO of Gruner+Jahr digital ad sales unit in 2010, and CEO of the digital products division in 2012, playing a master role in Gruner + Jahr's successful digital transformation. Until March 2017, he was responsible for all strategic relationships of Gruner + Jahr with Google, Facebook, Apple, and Amazon, and for some of the most important startup-businesses. Oliver held board positions in major German, and European industry associations. Oliver founded vonwerschpartner Digital Strategies in April 2017.
Alex Cash, Global Privacy Engineer, OneTrust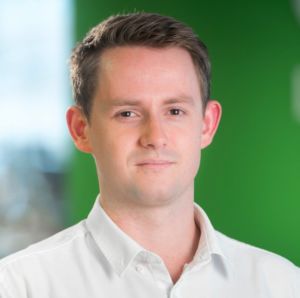 Alex Cash is a Certified Information Privacy Professional (CIPP/E , CIPM) and a Global Privacy Engineer at OneTrust –  the market leader in enterprise privacy management and marketing compliance software. In his role, Cash advises many of the world's leading organizations on General Data Protection Regulation (GDPR) and ePrivacy (Cookie Law) solution implementations with extensive experience building and scaling enterprise-level privacy programs. He holds a Masters degree in Electronic Engineering and has previous experience building enterprise antivirus software.
Jörn Strehlau, Head of Xaxis & Managing Partner Data & Product, [m]platform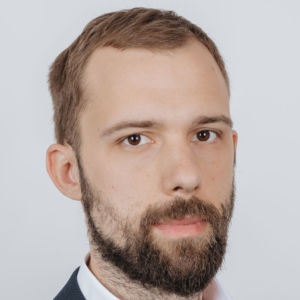 Jörn Strehlau is Head of Xaxis & Managing Partner Data & Product in [m] platform, the digital unit of GroupM. GroupM is the media holding company of the world's largest communications service provider WPP and is available to media agencies Mindshare, Wavemaker, MediaCom and Essence and the special service Xaxis, Light Reaction, Plista, Quisma and Kinetic with expertise and specialized services such as tool development, Digital Communication and Business Development aside. Head of Data & Product Jörn responsible for the data strategy of GroupM in Germany. His career at GroupM launched Jörn in August 2012 as a student in the digital trading. Before he took over responsibility for the area Data & Product, he headed the Investment Strategy.
Lindsay Rowntree, Head of Content, ExchangeWire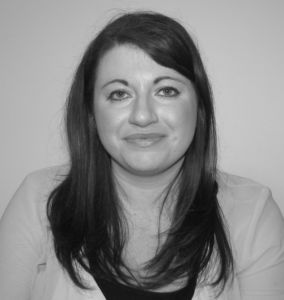 Lindsay Rowntree is head of content at ExchangeWire, where her responsibilities include curating and developing content around emerging models and technology within programmatic, ad tech and martech, as well as growing the depth of content and reach of ExchangeWire's global audience. Having joined ExchangeWire in January 2016, she previously held the role of director of search, UK at Starcom MediaVest Group, where she spent six years, providing her with extensive experience in digital advertising, performance marketing, data, technology, client servicing and media planning/buying.
Ciaran O'Kane, CEO, ExchangeWire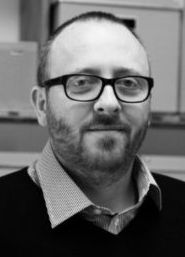 Ciaran O'Kane is the CEO of ExchangeWire, the leading global digital advertising trade publication and research firm.  He has worked in digital advertising over the last ten years as a developer, digital marketer, ad operations provider, media monetisation specialist and senior sales executive.  He continues to write editorial for ExchangeWire on advertising technology, marketing technology and programmatic  - and acts as an advisor to a number of leading digital media companies in Europe.