ATS Madrid 2019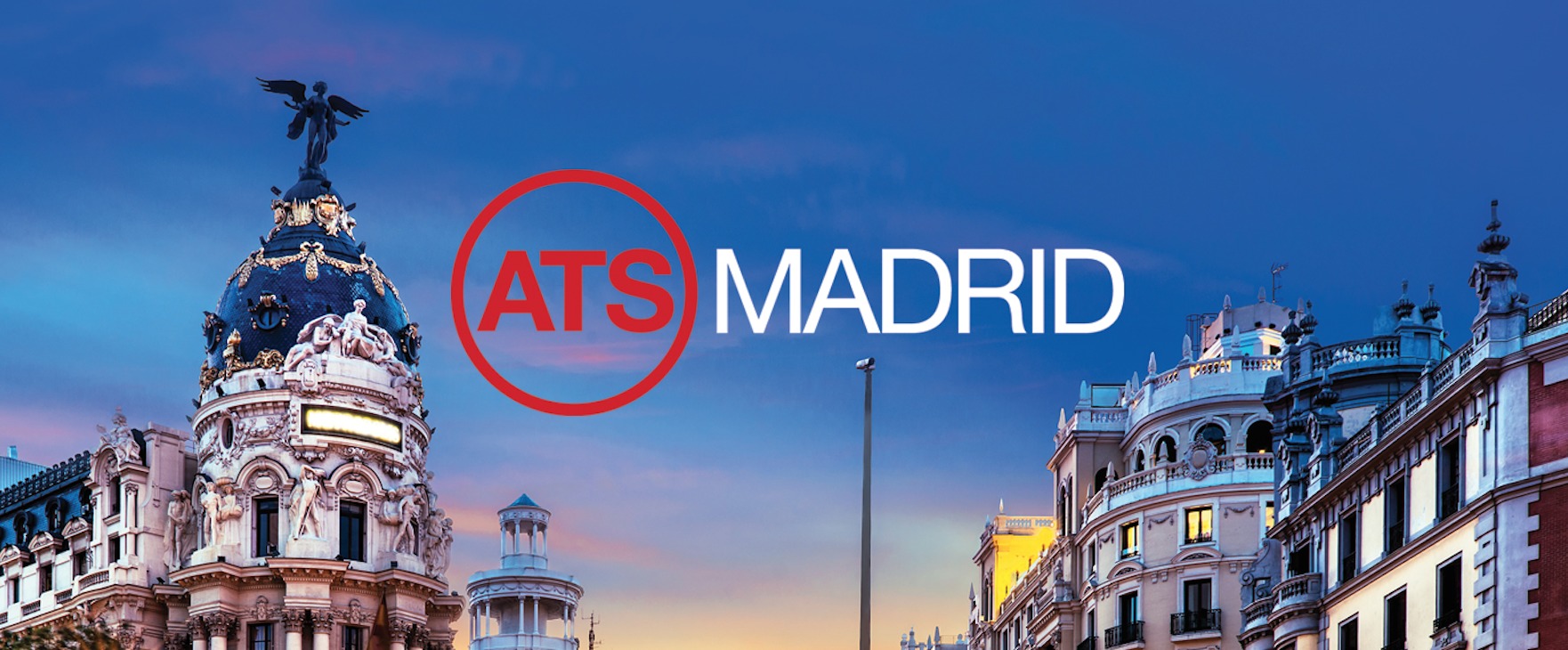 Gerhard Louw, Head of International Media Management, Deutsche Telekom AG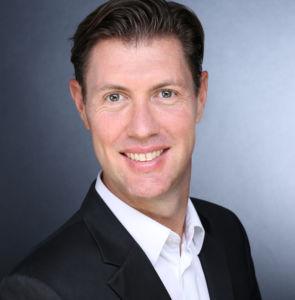 Gerhard Louw is an experienced marketing & media professional with more than 20 years' experience. Currently he is Head of International Media Management at Deutsche Telekom AG in Bonn, Germany. As a passionate change agent and integrator, he is responsible for steering and transforming the international paid media function for the Group across its 13 national telecommunication companies in Europe. He is the co-lead of the Global Media Forum of the World Federation of Advertisers (WFA) and a co-author of 3 of the Association's publications: the Guide to Programmatic buying (2014), the Compendium of Adfraud Knowledge (2016) as well as the Global media Charter (2018).
Adriana Botella, Digital Platform Manager, Jaguar Land Rover España

Currently Adriana is the JLR Digital Platform Manager for Spain & Portugal. She's spent over 6 years working as Digital Media Strategy Director for Automotive, Travel and Finance clients from Mindshare Spain. Previously Adriana's role was focusing on the development of the social and digital reputation strategy for several international brands.
Dennis Buchheim, Senior Vice President & General Manager, IAB Tech Lab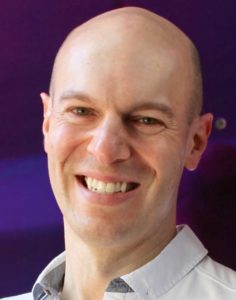 Dennis Buchheim is SVP and GM of the IAB Tech Lab, based in San Francisco. He leads this digital advertising industry technical standards-setting organization, working closely with its board and membership. Previously, he was SVP of Data & Ad Effectiveness, IAB, responsible for the Data Center of Excellence and its work on consumer identifiers, data quality, automation practices, and industry benchmarks. In parallel, he oversaw measurement and attribution efforts. Prior to joining IAB, he was VP of Product Management at Yahoo, responsible for display/video advertising platforms, targeting, measurement and insights, and trust and safety. Dennis joined Yahoo from Microsoft, where he initially supported advertising and search syndication, was later promoted as GM of Display Monetization, then took on ad exchange and ad network product management, and finally led display advertising program management. Dennis' first role in advertising was in 2002, as GM of the Inktomi/Yahoo Search paid inclusion business, which he merged with other acquired programs and grew significantly, before moving to lead product marketing for Yahoo/Overture partners. Earlier in his career, Dennis designed and developed consumer and enterprise software products at industry stalwarts Apple and Oracle, led engineering for startup Actioneer, and co-founded and led product at iHarvest, which was acquired by Interwoven. Dennis has degrees in Computer Science and Business Economics from Brown University.
Alvaro del Castillo, Founder & CEO, TAPTAP Digital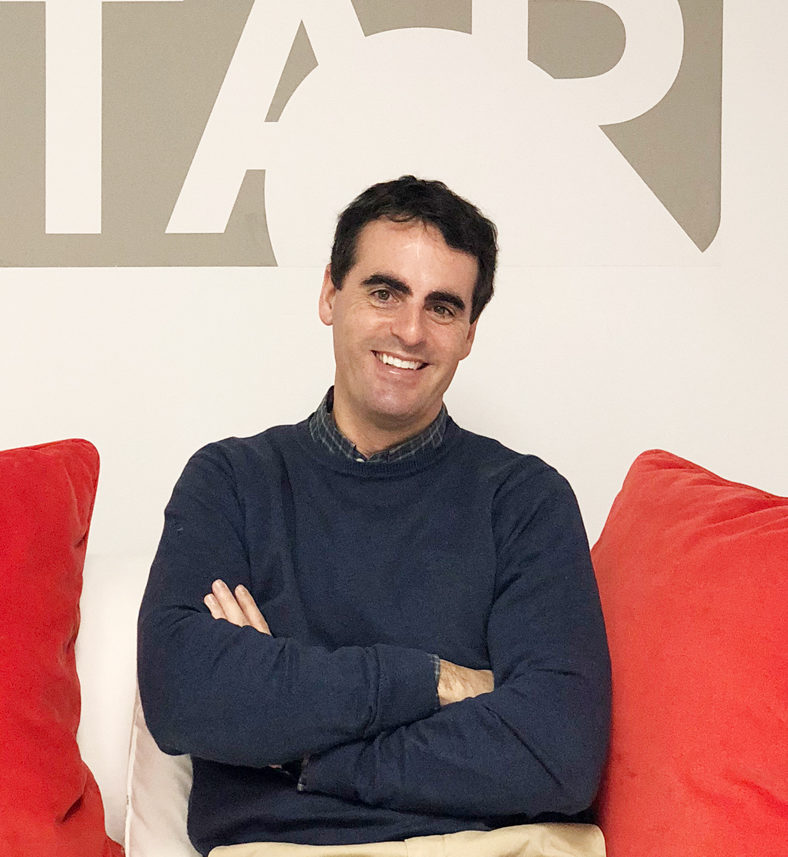 Alvaro del Castillo is TAPTAP's founder and CEO. Alvaro has had over 20 years' experience in digital business, and more particularly in martech and adtech. As an avid entrepreneur, Alvaro co-founded and sold his first e-commerce company, Boston-based Globile.com in 2001, and has since held senior positions in Havas Media Group and Jumptap, a US-based mobile advertising network (acquired by Millennial Media). Alvaro has been an active speaker at many industry events including the Barcelona Mobile World Congress where he was a Keynote speaker in 2015. He's a native of Barcelona with vast international experience, having lived in Ireland and Sweden prior to attending Boston College, where he graduated in Economics and Operations and Strategic Management. He now lives with his wife and three kids in Madrid. He's an avid rower and golfer and likes to vacation in San Sebastian due to his love of fine cuisine. Álvaro founded TAPTAP in 2010 and guided the company through the development of the Sonata Platform and its global expansion. The Sonata platform leverages quality location signals (Sonata LQI) to offer large advertisers location intelligence for audience profiling, advertising campaign activation and online and offline attribution. TAPTAP is experiencing hyper-growth and is currently present in 9 markets within Europe and the Americas.
Belén Naz, Country Manager, Rebold Activation Spain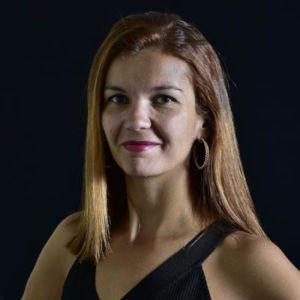 Belén is the Country Manager of Rebold Activation Spain, she is responsible for growing this business unit within the country at a product development level, as well as client portfolio level. Previously she was Country Manager for Digilant Spain, where she coordinated the commercial development and strategy activation for attracting prospects and retaining clients. She was in charge of the strategy and implementation of trading, RTB and data projects, from which highly qualified insights were extracted for each sector. Throughout her professional career, more than 20 years, Belén has worked as a commercial director in the digital and mobile industry. She worked for 9 years at Yahoo!, as commercial director in Telco verticals, entertainment and CPG, always in direct contact with the main advertisers in Spain and also coordinating international campaigns. Previously, she was Commercial Director at Marca.com, working on the launch of the publication's digital commercial policy. Belén worked in advertising and public relations agencies such as Delvico, Darcy and Líneas, as well as in the Marketing Department of the first online bank UNO-E. Belén holds a Law Degree from the Complutense University of Madrid and a Master's Degree in Advertising and Public Relations.
Edward Wale, MD, UK & Spain, SpotX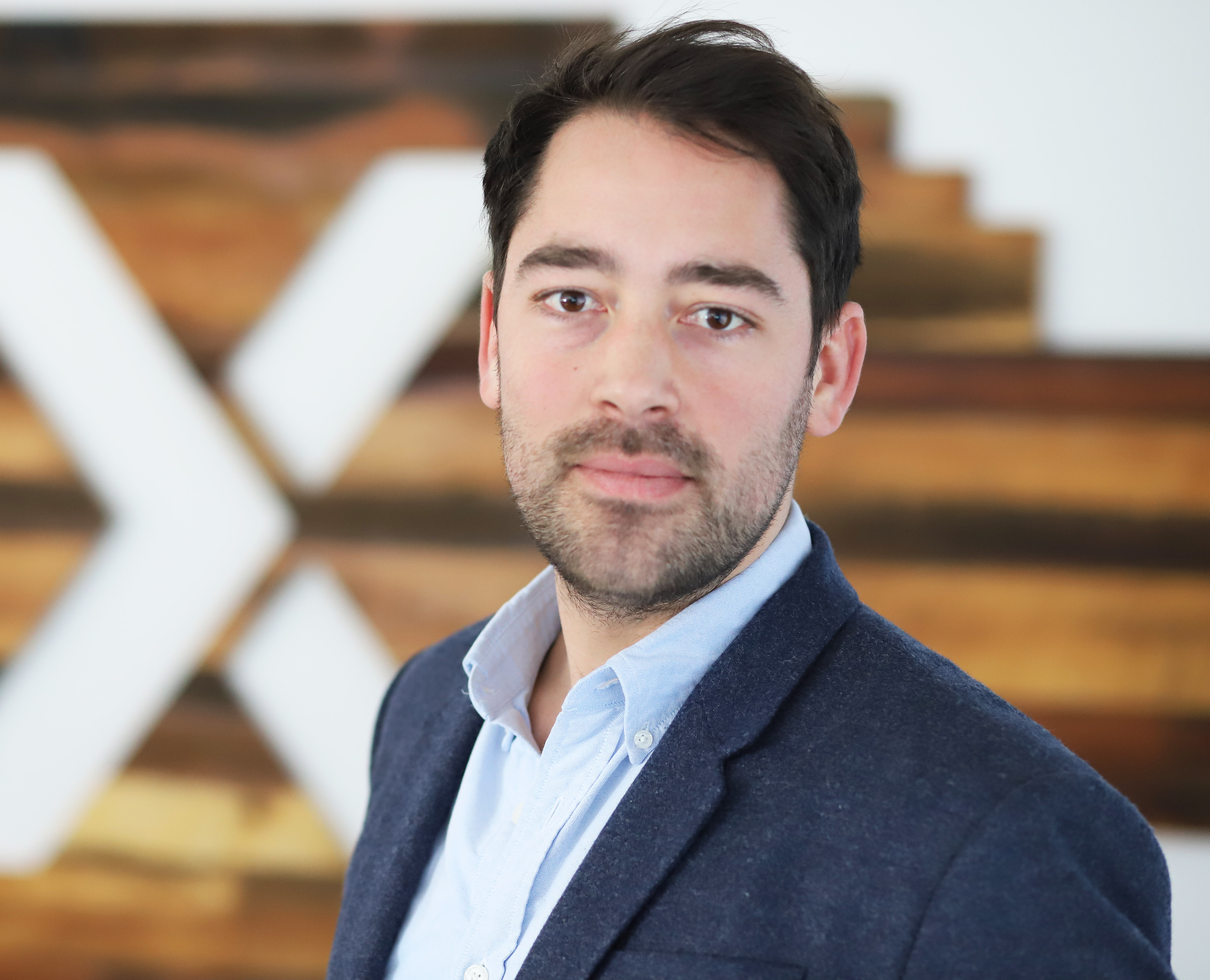 Edward Wale is MD, UK & Spain for SpotX, the leading video advertising platform. He works with premium publishers and broadcasters across Europe to help them manage their video inventory and maximise advertising revenue. Wale has eight years of digital advertising experience from companies including Videology and BrightRoll – which was acquired by Yahoo! in October 2014. He joined Videology in 2014 where he managed and developed publishers' advertising strategy and prior to that, he worked with agencies, trading desks and independent platform clients at BrightRoll.
Jenny Stanley, Founder and CEO, Appetite Creative Solutions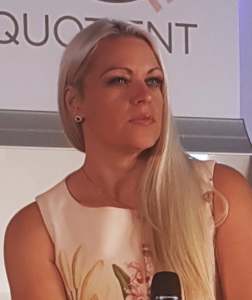 Jenny Stanley is the Founder and CEO of Appetite Creative Solutions which has offices in Madrid, London, and Dubai. Since starting the multi-award winning company Appetite Creative in 2014, it's been her mission advance creative technology in advertising. Jenny has held senior roles at Microsoft, Oddcast, Eyewonder and Adform. During her time at Oddcast, Jenny successfully launched and established the European arm. She has also been responsible for  regenerating Eyewonder UK office and creative team; and launching Adform Brand Solutions business globally. During her role as Founder and Managing Director of Appetite Creative, Jenny has won clients including Best Western, Chanel and Armani hotels. The innovative creative formats and solutions have seen Appetite Creative successfully win awards for work with Nokia, Walkers and Dubai Glow Park. Jenny is also the founder of FemmeNiche, a networking group which brings together like-minded businesswomen through global events.
Charles Emeriau, Director, Publisher Sales Southern Europe, Index Exchange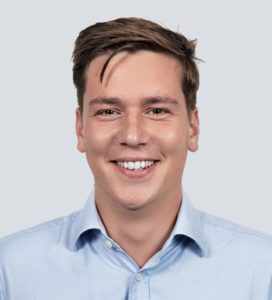 Ad tech passionate, Charles has worked very closely with publishers for the past 5 years, in order to help them understand how programmatic can be beneficial to them. He's specialised in header bidding, server to server & PMP Strategies.
Sara Buluggiu, Managing Director of Italy, Spain and MENA, Rubicon Project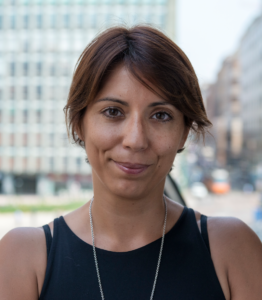 Sara Buluggiu is Managing Director of Italy, Spain and MENA for Rubicon Project, working with buyers and sellers across these regions to evangelise and increase adoption of the company's technology platform. Based in Milan, she reports directly to James Brown, Managing Director of EMEA. Previously Digital Director at VivaKi Italy and Starcom MediaVest Group, Buluggiu has considerable experience and expertise in the digital advertising space, working with high profile customers such as Procter & Gamble. She has also previously held positions for Vizeum, Isobar and Zenith Optimedia. She is passionate about everything digital and is the mother of Giovanni, eleven years old.
Pepe Cerezo, Digital Strategist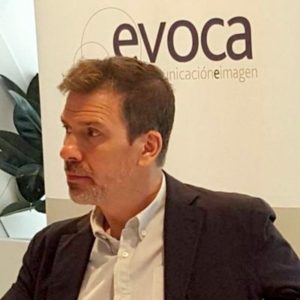 Pepe is a digital strategist who specialises in digital journalism, online media and new business models. He's got more than 16 years of experience in new technologies and digital transformation of organisations, especially in the media sector. Since January 2015, Pepe's been the director of Evoca Media, a digital strategy-consulting firm thats focused on digital communication and media transformation, with wide experience in the implementation and development of digital projects. Previously he held various executive positions relate to digital business in companies like Prisa, Orange, etc. He was the coordinator responsible for the final process of choosing the digital audience meter for the Spanish market. He is the author of Medios Líquidos a book about the digital transformation of business models in the information sector.
Ruth Zöhrer, Global Lead, BBVA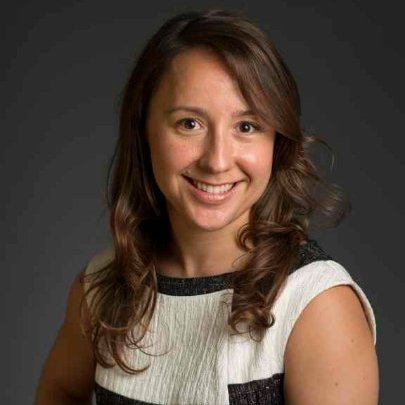 Ruth leads the relationship with BBVA, a leading global bank, and is responsible for a team of over 150 people across 11 markets, and a multi-million advertising budget. Prior to this, she was Mindshare's chief product officer in the UK, developing offerings across media buying, data and technology services, e-commerce and digital analytics. Since joining Mindshare in 2015, Ruth has led the agency's approach on the application of data and technology to deliver business results through media for Mindshare clients – first as head of programmatic marketing and, from April 2017, as head of connections planning, where her remit was to evolve the agency's core planning product. She has earned Mindshare a number of accolades in her time with the agency and become a recognised thought-leader in the industry. Of note: Campaign's digital mavericks 2017, shortlists for The Wires' ad-tech personality of the year and Admap Prize 2016, Mediatel bronze for best custom research. She is also a regular contributor to industry journals, and has acted a judge for WARC Media Awards, Festival of Media Global Awards and Newsworks Planning Awards. Prior to Mindshare, she was responsible for building and leading technical account management across EMEA for AppNexus – the leading independent programmatic ad tech company recently acquired by AT&T –, and worked extensively across Americas and Europe, helping a wide-ranging client base (automotive, retail, financial services, etc.) develop their digital marketing strategies.
Carlos Estrada, Digital Director, Infinity Media Group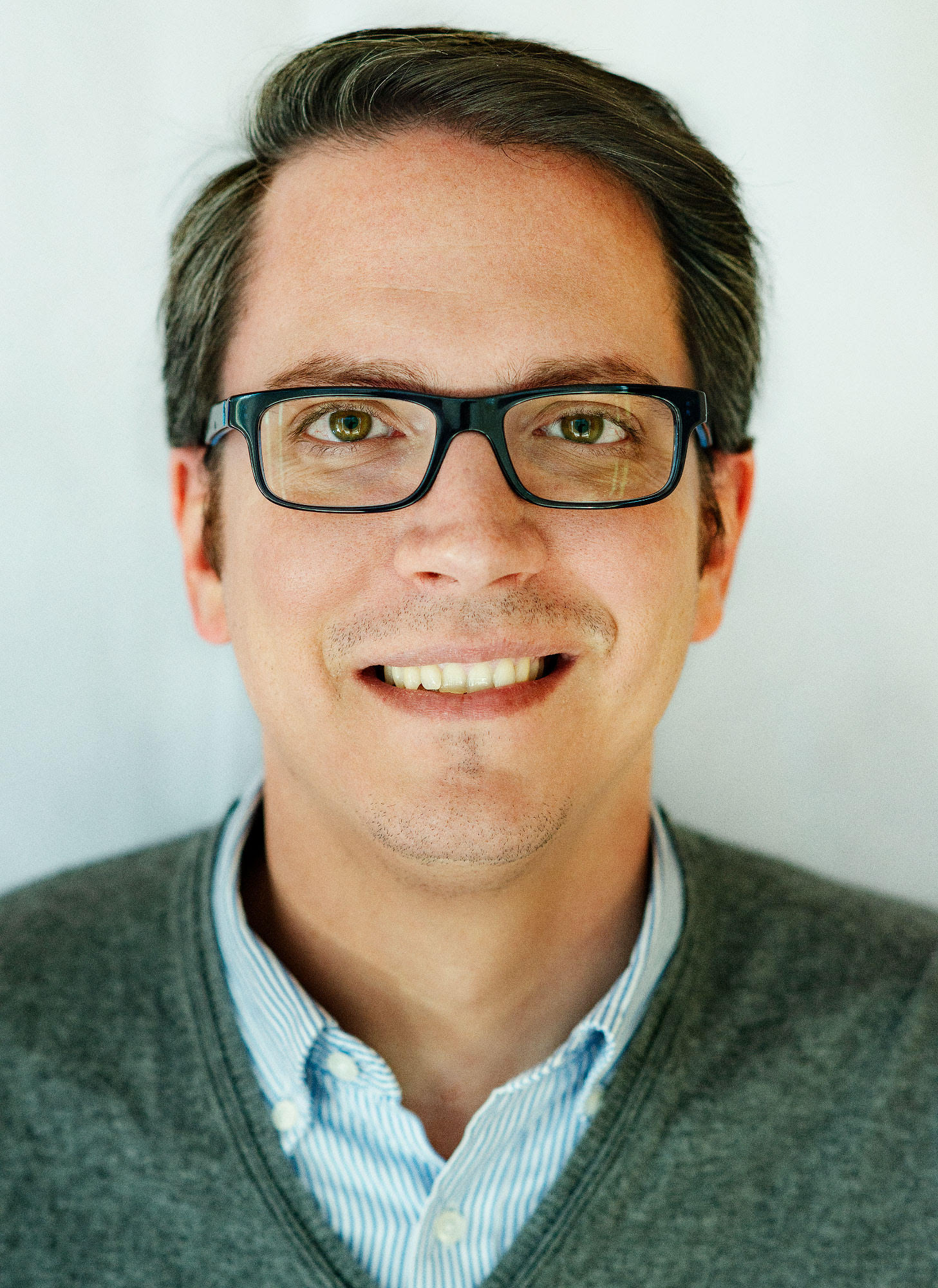 Carlos is Digital Director at Infinity Media Group. His experience spans for more than 12 years as a consultant, entrepreneur, digital manager and teacher / speaker. He has extensive international experience and has worked for world class brands such as Microsoft, Adidas, General Motors, Coca Cola, Iberia and Falabella. Carlos has a Bachelor in Business Administration with a Marketing specialization by ESIC Business & Marketing School in Madrid, Master's Degree in Digital Business (specialization in eCommerce & Analytics) at The Valley Digital Business School. For many years, he combined his profession with teaching classes in Masters / postgraduates, internationally, in universities and business schools as well as speaking at events in Europe and Latin America.
Pilar Valcarcel, Country Manager, Spain, Taboola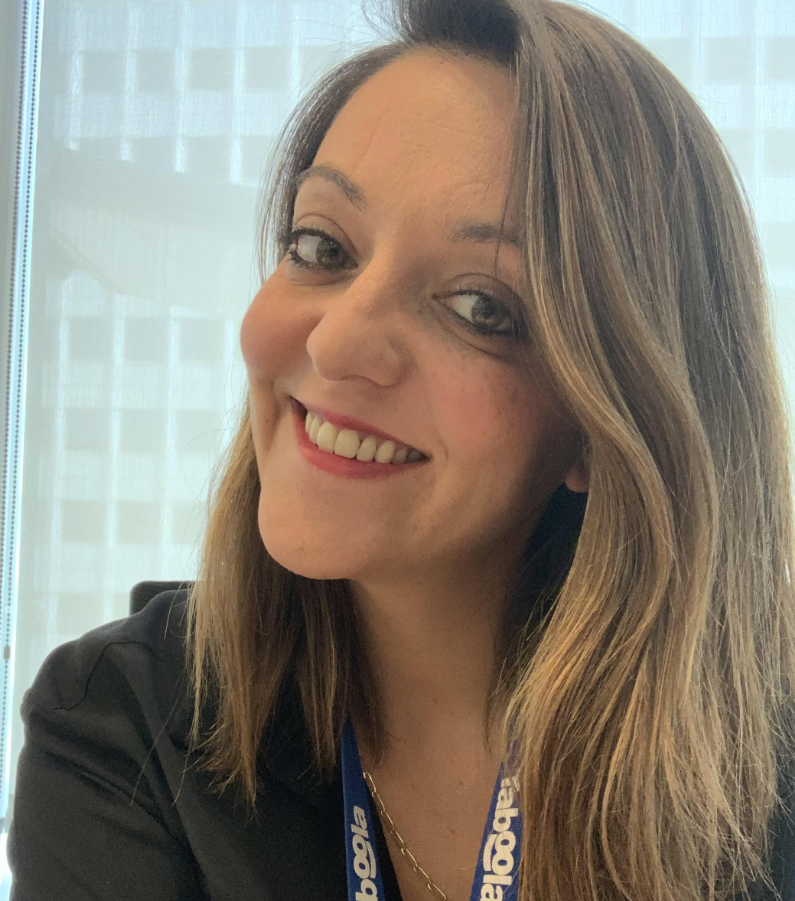 Pilar Valcarcel is heading up the growth of Taboola in Spain and Portugal, by helping brands distribute their marketing content and reach new audiences through native advertising campaigns, and helping publishers monetise their content and increase engagement. Over the past 12 years, she's built up considerable experience in the media and publishing industries at companies such as Havas and Prisa. Throughout her career, she's lived in various cities across the globe such as New York and London.
Simon Halstead, Head of Exchanges and Supply Ad Platforms EMEA, Verizon Media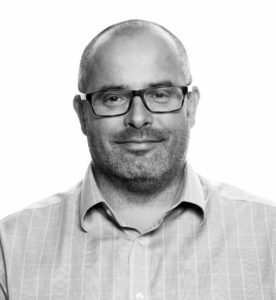 Simon is Chairperson of IAB Europe's Programmatic Trading Committee, and has been involved in the programmatic industry since 2011.  He leads sales efforts to buyers and technology partners working with Verizon Media Programmatic Exchanges. Prior to Verizon Media , Simon worked at Microsoft and a number of media buying agencies and sales houses. He loves talking about industry developments and technology.
Natalia Papiol, General Manager Spain, The Trade Desk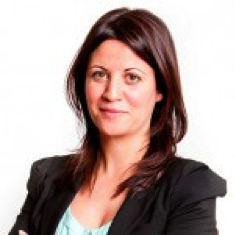 Natalia Papiol is General Manager for The Trade Desk in Spain, where she oversees client development and retention within the market. She brings over 16 years' digital marketing experience to the role; before joining The Trade Desk, Natalia was Head of Digital at Mediacom. Prior to that, she was responsible for developing Xaxis (part of GroupM) in Spain, where she executed the launch of the business and managed the team responsible for service delivery. Natalia has also held a range of digital positions at local and international ad networks and publishers, including Hi-media, Antevenio Group, and Santander Bank Group. Natalia is based in Madrid, Spain.
Tacho Orero, Head Of Digital, Mediacom Spain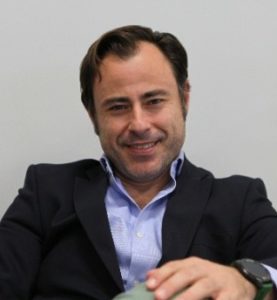 I started in the Spanish Digital market in 1.999 and since then I have developed my  career in both the media and agency side. In the media side I worked in TOP 10´s Digital Companies in the Local market  such as PRISA Group at the role of Digital Sales Director and Hi-Media Group where I started as Sales Director and finally became as Country Manager for Spain. In 2014 I decided to move into agency Side, in Maxus Spain, one of the GroupM Media agencies at WPP Group at the role of Head of Digital and since 2017 I´m in the same role for Mediacom one of the biggest  Media agencies in the WPP Group. Moreover, since 2017, I am representor of Media Agencies as one of the member of the steering committee at IAB Spain. Since September 2017. I have a degree in economics by the San Pablo CEU University, he is Master in Marketing and sales Management at ESIC, business & Marketing school at Madrid.
Placido Balmaseda, General Manager in Media Market Place (Prisa, Vocento & Godo)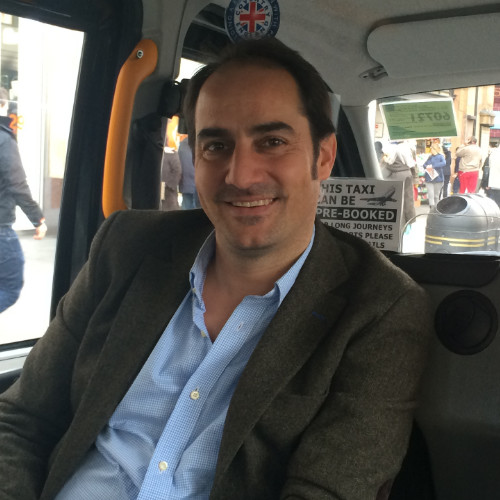 Balmaseda is the current General Director of the new Market Place created by the most importante spanish media groups (Prisa, Vocento & Godo). Placido is in charge of the launch, development and settlement of this new company in the Spanish market. This company will be focus on the programmatic sale of the managed inventory. With 20 years of experience in the digital market, he has developed his last 8 years in Antevenio R&R as General Manager.  He leads the strategic and the development of different bussines into the company, like the Premium Adnetwork,  performance and Emailings areas. He was the responsible of the launch the new Branded Content Platform: Coobis, Main Branded Content Platform of the national market. Previously, he was 10 years in several digital advertising projects in Telefónica.
Xavier Garrido, Data Audience & Programmatic Director, PRISA Brand Solution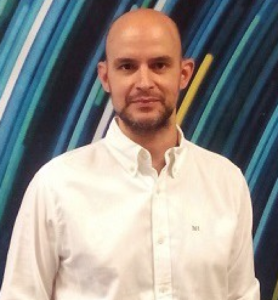 An established digital media professional with +15 years of proven achievements in digital business and commercial experience gained through working for leading publisher. Strategic and commercially focused business professional.  I have executed strategic and operational roles in the publisher side and strategic and leader role on programmatic business unit project on media agency. Considered with strong management, negotiating, analytical, organizational, communication and motivational skills.
Pablo Caño Sterck, CEO, elEconomista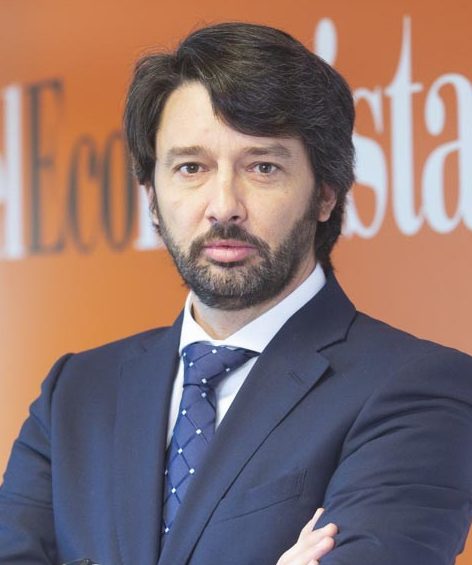 Pablo Caño Sterck is the CEO at elEconomista. Entrepreneur at heart, change management enthusiast, startup coach. Hands-on business development and team leader. Pablo joined a great team of professionals in the search for the sustainable business models of high quality news formats in the future. Media industries are living a difficult digital transformation and online media is not proving to be the obvious solution. Having been an entrepreneur for over 15 years, he now see challenges of the new economy in a different light and enjoys helping organisations adapt to the more liquid business models that lie ahead.
Bill Krumperman, Advertising Platform, Adevinta (Formerly Schibsted marketplaces)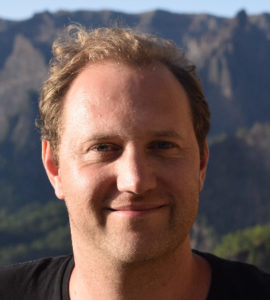 Bill Krumperman is advertising platform at Adevinta (Formerly Schibsted marketplaces). Krumperman works to insure that all Adevinta sites and Geo's have a great advertising platform. He is also a Profesor at The Valley Digital Business School where he lectures courses on the basics of Programmatic advertising as well as buying and selling advertising with programmatic. Previous experience at  Grupo Planeta and InfoJobs.
Francisco Asensi, Business Development & Innovation Specialist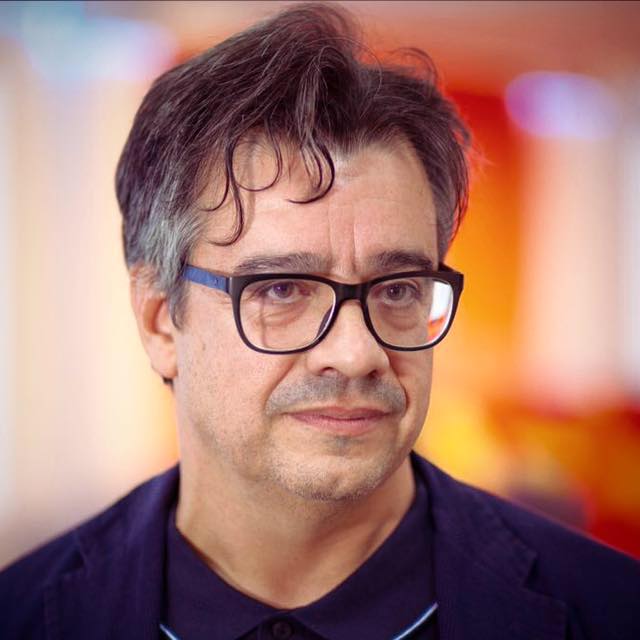 As an specialist in innovation and business development for digital and audiovisual business, Francisco Asensi has pioneer in the field of Connected TV and OTT distribution . Moving from IT business to digital and entertainment, he held several positions at companies like Real Madrid CF, EMI Music and RTVE where he participated in the strategy for new ways for content distribution, starting some of the first projects for Connect TV apps and HbbTV and promoting the launching of RTVE Boton Rojo. After RTVE he was managing director at the EndemolShines's digital unit, launching the first companie's Connected TV apps in Spain. Looking for new content innovation territories he got into the eSports field and currently he hold the Head of eSports and digital business at DeaPlaneta.
Elena Galan, Head of Ad Operations, Atresmedia


Elena Galan is Head of Ad Operations at Atresmedia. She has been working there for more than 10 years. She is managing and developing the Digital Operations team, with great experience in Video Premium. Once of her key points is the relationship with different technology providers, agencies and clients, in addition to the development in working groups between different Broadcasters at an international level. Right now, she is leading the progress and possibilities of Smart TV and especially of HBbTV.
Juan Antonio Muñoz-Gallego, Strategy Business Development – Stars Group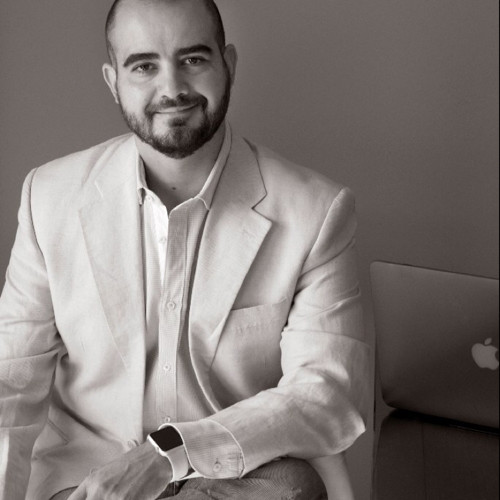 Juan Antonio Muñoz-Gallego has developed his entire professional career in the field of digital and entrepreneurship. Founder of FaqFraud iniciative and Skiller Academy. Encompassing especially the world of Digital Strategy, Programmatic Advertising and Mobile Monetization. Former Chairman of the Mobile Marketing Association (Spain).
José Frade, Digital Business Director, Cofina Media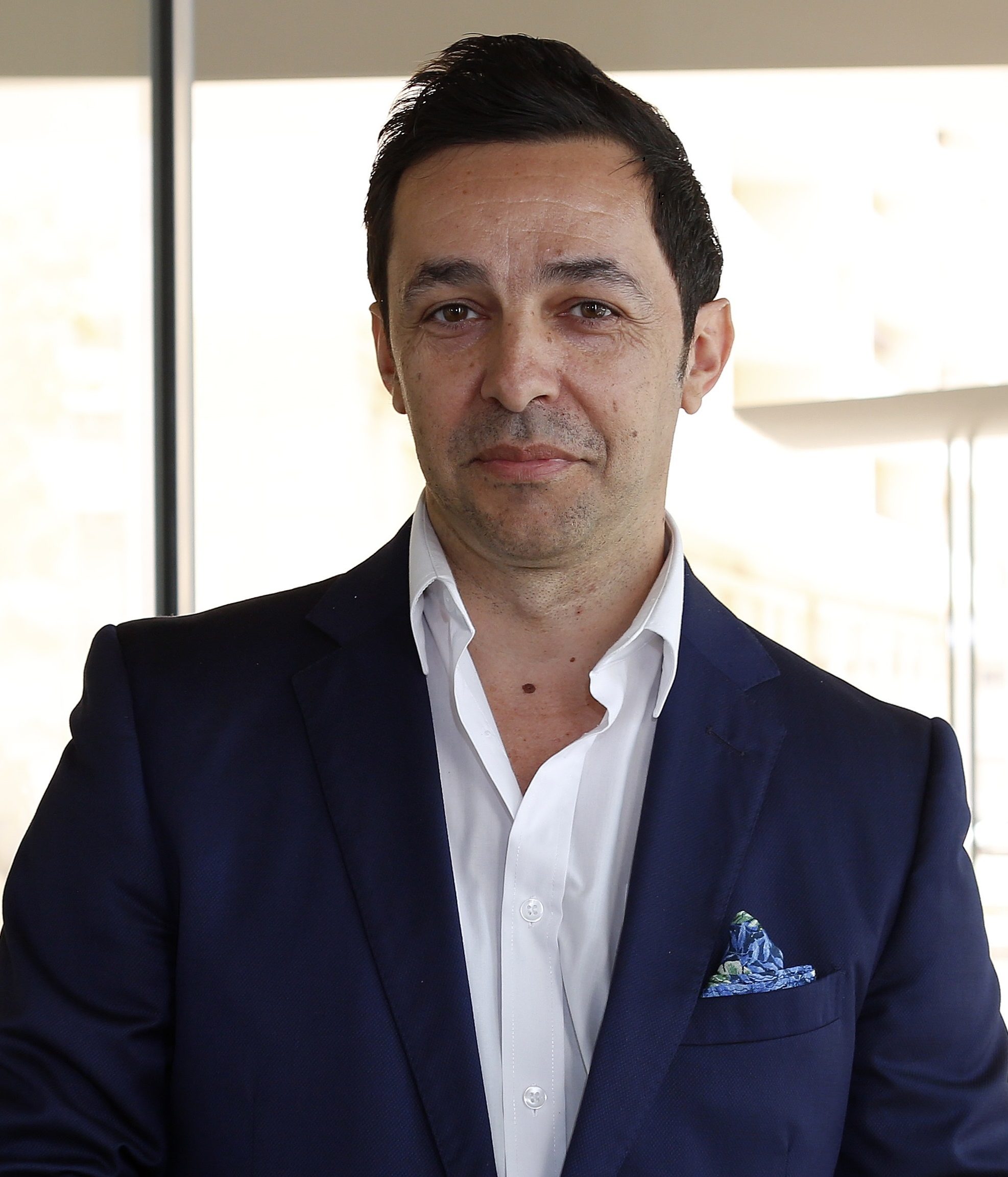 Born in the beautiful city of Lisbon, José Frade was the founder of the first digital media agency in Portugal, Media Contacts on 1999. He was also the Country Manager of Havas Digital in Portugal, leading the interactive agencies of the group, Media Contacts, Lattitud and Mobext. In the last  years José is a founding member of the Steering Comitee for the Nónio Portuguese Publisher alliance with the role of developing the Audience Driven Advertising Platform in Portugal. Currently, José is also responsible for generating a sustainable digital future for Cofina Media Group by developing innovative digital strategies and leading the way for Cofina Group to become a digital-first organization with a world class digital product portfolio. José Frade is also Post Graduate Coordinator Director  and Professor at Porto Business School.
Rafael Serrahima, Managing Director, [m]PLATFORM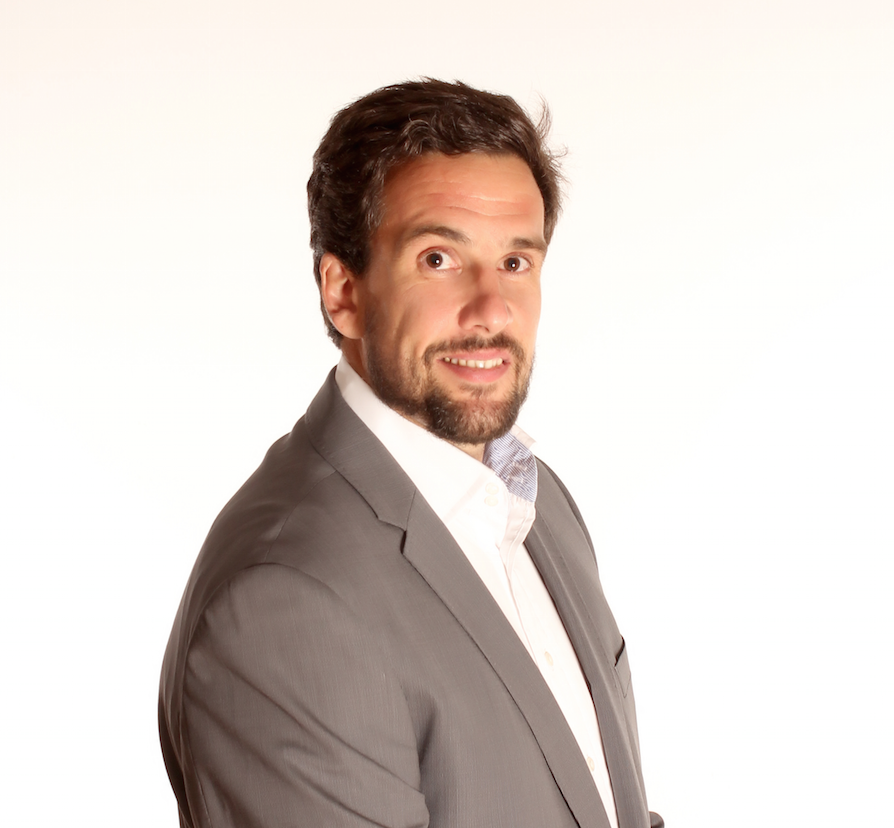 Rafael Serrahima is passionate about technology, the digital universe, gadgets, and everything with buttons. Serrahima has a degree in Business Administration, and more than 20 years of experience in the digital environment where he has acquired experience working for the agency, advertiser, technology and publisher always linked to this environment. He has held the positions of Sales Director of .FOX, Director of the Digital Area of the Prisa Group, Managing Director of 24/7 Real Media, Head of Advertising at Vocento. Currently, Serrahima is the General Manager of the Digital Area of GroupM from where he is in charge of launching different areas (programmatic, e-commerce, analitycs) and he has provided service for several of its clients Toyota, Pernod, Paramount, BBVA. Serrahima has been a member of the board of directors of the IAB Spain and teacher of different digital Masters (IAB, AEA, ESADE,...).
Ángel Cánovas, Global Director Digital Strategy, BBVA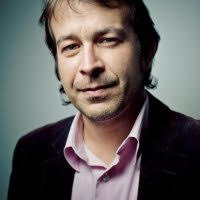 Angel works for BBVA, a global bank with more than 50 million clients, and is responsible globally of defining the digital strategy and the new technologies to implement from the business perspective. Before this position, he was in GroupM Spain where he worked as a Business Results Partner in Mindshare and prior to this launched Quisma (GroupM´s Performance Unit) in Spain that later merged into Xaxis.
Gabriel González Gómez, Commercial Director, Bluemedia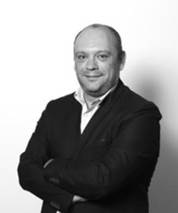 Gabriel is the Commercial Sales Director at Bluemedia, part of Henneo Group, managing digital sales at national level with sites as 20minutos, Lainformacion.com and Cinemanía as well as important regional sites as Heraldo or Alto de Aragon. Gabriel leads the digital transformation of the company in the sales department and is responsible for a team of over 50 people in Spain. Before joining Bluemedia, he worked in Prisa for almost 10 years. His high and seamless experience with customers and agencies combined with his digital vision of the current market situation define him. Gabriel lives in Madrid, with his wife and two daughters, and holds a Master degree in Digital Marketing & Advertising as well as a Bachelor Degree in Law.
Mikel Lekaroz, CEO, Adbibo & MD, OZ Digital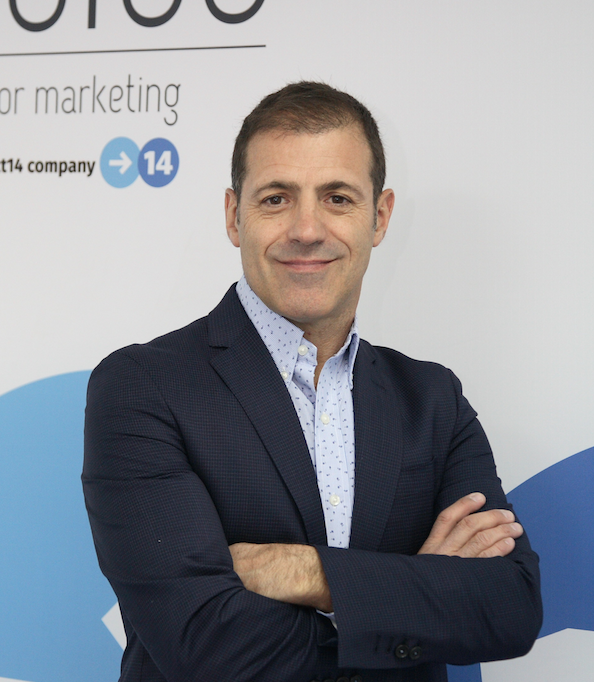 Mikel Lekaroz is CEO of Adbibo and MD at OZ Digital both part of the Next14 Group. He handles the Spanish operations of OZD, a leading publisher trading desk that provides programmatic monetization for premium publishers. Adbibo is a 360 programmatic Trading Desk that offers a tech and media buying solution for agencies and brands in both paid social media and standard programmatic. Mikel brings over 20 years of digital experience having started in 90s setting up one of the firsts ISPs in Spain. Prior to OZD and Adbibo, he was Country Manager for Hi-Media (AdUx) in Spain and Business development manager at Easynet. He started his career at PWC. Since 2011, Mikel also serves in the Board Member of IAB Spain of which was elected President in 2012.
Lindsay Rowntree, Head of Content, ExchangeWire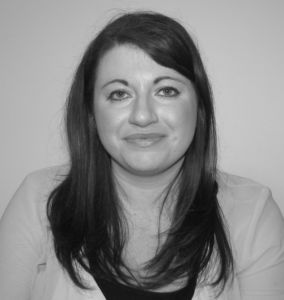 Lindsay Rowntree is head of content at ExchangeWire, where her responsibilities include curating and developing content around emerging models and technology within programmatic, ad tech and martech, as well as growing the depth of content and reach of ExchangeWire's global audience. Having joined ExchangeWire in January 2016, she previously held the role of director of search, UK at Starcom MediaVest Group, where she spent six years, providing her with extensive experience in digital advertising, performance marketing, data, technology, client servicing and media planning/buying.
Ciaran O'Kane, CEO, ExchangeWire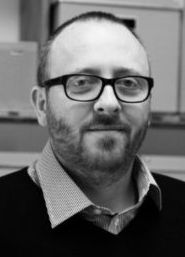 Ciaran O'Kane is the CEO of ExchangeWire, the leading global digital advertising trade publication and research firm.  He has worked in digital advertising over the last ten years as a developer, digital marketer, ad operations provider, media monetisation specialist and senior sales executive.  He continues to write editorial for ExchangeWire on advertising technology, marketing technology and programmatic  - and acts as an advisor to a number of leading digital media companies in Europe.