ATS Tokyo 2017

Ryuji Yokoyama, President & CEO, Digital Intelligence Inc.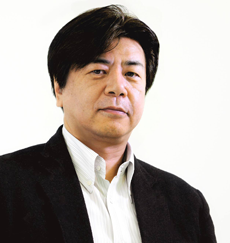 Upon graduating from Aoyama Gakuin University in 1982, Yokoyama joined the advertising agency Asatsu-DK (ADK), where he was appointed account planner for Japan's largest beer, beverage, cosmetics and food products enterprises. In 1996, in competition with Dentsu, he established Digital Advertising Consortium Inc. (DAC) with Hakuhodo and other large Japanese advertising agencies, and was named Representative Director and Vice-President of the entity that same year. He took the company public with a market capitalization of 120 billion yen. In 2008, he established ADK Interactive Inc., assuming the position of Representative Director and President.He brought the idea of plannig marketing media as Paid, Owned and Earned (POE) media to Japan. He is currently at Digital Intelligence Inc. which he established in 2009.
Tetsuya Shintani, Commercial Director & Country Manager, Japan, The Trade Desk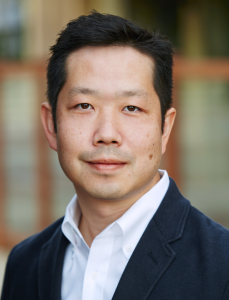 Tetsuya Shintani is the Commercial Director and Country Manager of Japan at The Trade Desk, a global demand-side platform in the $5B real-time bidding industry. In his role at The Trade Desk, Tetsuya has led the company's entrance into the Japanese market, including working with leading agencies and the top six global trading desks in the region. Tetsuya is one of the adtech veterans of Japan, and brings years of experience in marketing, business development, and advertising technology, including programmatic, search engine marketing, and more. Before joining The Trade Desk, Tetsuya worked for Dentsu as senior manager in the digital business division.
Aco Yamagata, Media Director, Customer Marketing K.K., Unilever Japan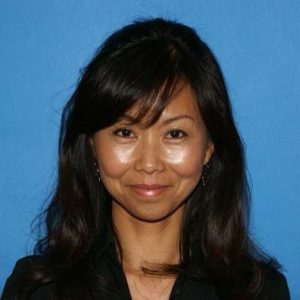 Aco Yamagata believes this is the most exciting time to work in her role: Transforming marketing communication to digital new era. Integration of traditional and digital to manage both holistic communication plan and buying.
Kenichi Sugawara, Manager of Brand Advertisement, SmartNews Inc.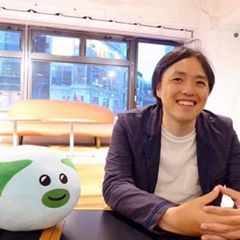 He joined SmartNews Inc. inc in June, 2016 as head of Brand Advertising. SmartNews is used by over 6 million people, with the average spending time of 12 minute per day.  He was responsible for the service development and marketing of the digital ad platform in Scaleout (currently Supership), to be assigned as CMO when the company was bought by mediba, leading the business of advertisement and marketing strategies. He led the business as CMO when Scaleout, nanapi and Bitcellar were merged into Supership.
Naohiro Seike, Department Director, Digital Planning Department, Digital Business Division, ASATSU-DK.INC(ADK)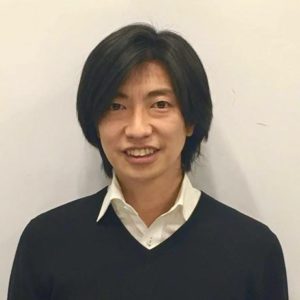 Naohiro Seike joined ASATSU-DK.INC(ADK) in 2002 and has been in digital media business since then. He was General Manager at Mixi in 2011, where his strategy to focus on smartphone ads had led to the huge revenue growth of the company.In 2014, He joined TubeMogul Japan, ad-tech and online video DSP company, to expand the video programmatic market. He was promoted to the Corporate Office Head of Sales there. He returned to ADK in 2016, as the head of digital planning division, to bring their digital business to the next stage.
Daisuke Takase, CEO, s1o interactive Inc.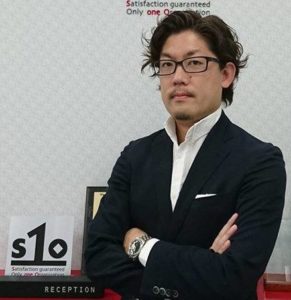 After working as a marketer in the real estate and renovation industry, he joined a large internet advertisement agency in 2008 and worked as a media planner.He worked as the project leader of AD network / DSP in the company leading project management and promoted the systemization of operation know-hows,  company penetration and other various outputs. After managing the field of programmatic advertising, he became the CEO of s1o interactive Inc. which offers trading desk business.  He currently supports the marketing activities of large local and international advertisers in the field of programatic buying.
Haruyo Kagawa, Japan Country Manager, Unruly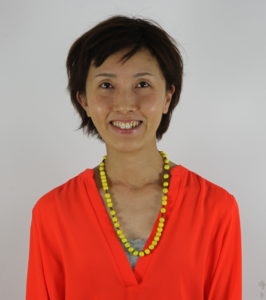 Haruyo has over 15 years experience working in digital advertising industry. She joined Unruly in June 2015 as Japan Country Manager to lead the exciting video advertising journey which she strongly believes is a catalyst for transforming brand marketing. Before joining Unruly, she worked for Facebook as Sales Director. Her passion for helping digital adverting grow in Japan is highlighted by her foundational roles in establishing Amazon Japan's media business as well as being a start-up member of Facebook Japan and Overture Japan (currently Yahoo Search).
Koichi Tanigaki, General Manager, Planning Division1, Trading Desk Group, D.A.Consortium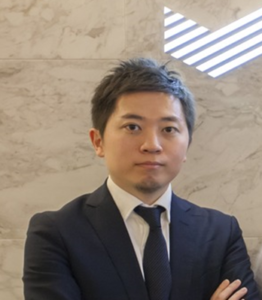 Koichi joined D.A.Consortium in 2007. After working on campaigns for various industries as a media planner,  Koichi is now focusing on organizational control and management for planning and trading desk. Starting from 2015, while educating young planners and operational teams, Koichi is aiming to develop and systematize planning and operating methods in programmatic media trading.
Nobuyuki Tomioka, Senior General Manager, Digital Marketing Division, Editor-in-chief of "Ad Ron" operated by GMO, GMO Nikko Inc.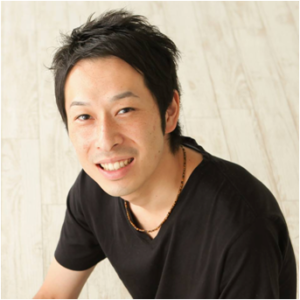 He joined Nikko (currently GMO Nikko Inc.) in 2006 after graduating the university, and devoted himself into advertisement sales tasks for a decade, providing the solutions of listing and banner advertisement, campaigns and the real-media. His passion has been to increase the values of advertisement among enterprises. One of his outstanding achievement is establishing the concept of Advertising Innovation in 2010, with an aim to establishing the idea of "Advertisement contribution visualization". He leads the division of digital marketing as senior general manager, taking care of a variety of tasks including training the consultants, streamlining operations, providing marketing solutions and product planning.
Kengo Horiuchi, Marketing Director, Treasure Data Inc.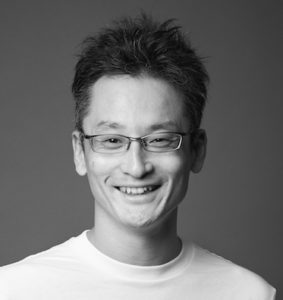 Kengo Houiuchi's career began when he joined PricewaterhouseCoopers (IBM Japan, Ltd currently) to be in charge of several projects including operation innovation or system renovations. Afterwards, he joined Monex Beans Holdings, Inc.(Money Group Inc., currently) to take care of operation system projects. He managed the projects such as organizational reform, support of the investee, web service planning and development there. He became the member of Treasure Data Inc. in February of 2013 and played the key role to opening Japanese business. He currently takes care of marketing, PR and business development at Treasure Data for the Japanese market.
Yoshiko Hirosue, Manager,  Analytics & Data Platform, Performance Marketing, Marketing & Communications, IBM Japan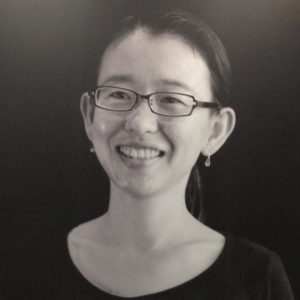 Joined IBM Japan as a systems engineer and engaged in SI projects with distributions sector clients. Started marketing career as an industry marketing manager for automotive in 2005. After experiencing brand marketing for IBM Collaboration Solutions Software, entered the world of digital marketing. Now driving IBM Japan's demand generation activities with digital, analytics & data and platform.
Kazuki Fuse, Country Manager, Datorama Japan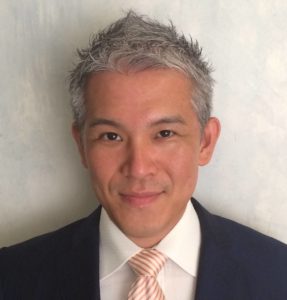 Responsible for Datorama Japan operation, sales, and growth strategy. Joined the company in Feb 2015. Established local operation and Initiated strategic relationship with key local stakeholders such as Dentsu, Yahoo Japan and Nestle Japan. Prior to Datorama, served as country manager for Sizmek (formerly known as MediaMind) for 10 years and during those days, built strong knowledge and experience in the area of ad technology, branding advertising and attribution analytics while working with global agencies and global advertisers in FMCG, Automobile, and Telecom. Passionate about bridging the gap between business professionals, technology, and consumers in IoT era. Outside of professional work, enjoy marathon, Yoga and traveling.
​Kenta Noyashiki, Director, AJA Inc.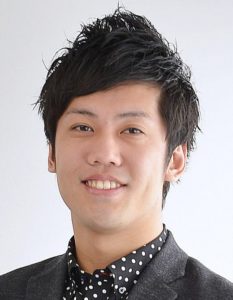 He joined CyberAgent in 2008 and was in charge of sales at Hokkaido branch, until he was promoted to the executive at CyberZ in 2011. He served as director of media development division at CyberAgent in 2013 and became director at native advertisement office of media development division in 2014. He has been the executive at Aja inc. since 2017.
Henry Schenker, Vice President, APAC, Tapad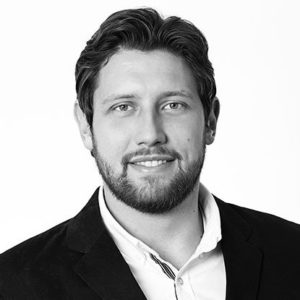 Henry Schenker is Vice President at Tapad, managing the Asia Pacific region, and is based in Singapore. Previously, he has run Tapad's Platform Solutions team out of New York City, which oversees all partner integrations and custom data solutions. As Senior Solutions Engineer, he worked on many of the most notable important data partnerships. Prior to joining Tapad, Henry spent several years at social marketing start-up Wyng, establishing, and growing a professional services team to include technical project managers, and front-end engineers. Henry also has spent time working at News Corporation, learning the in's and out's of television advertising. He holds a dual degree in Economics & Finance and in Sociology from Bard College (Annandale-on-Hudson, NY).
Akiko Yoshitake, Commercial Director, Japan, Tapad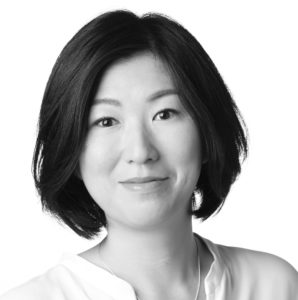 Akiko Yoshitake is Commercial Director, Japan at Tapad, introducing local demand-side platforms (DSPs), data management platforms (DMPs), publishers, e-commerce and global licensing partners to the Tapad Device Graph™ and the company's product suite in Japan. Prior to joining Tapad, she was Director of Sales at Kenshoo in Japan, and had spent 15 years at Cyber Communications Inc., a wholly owned subsidiary of Dentsu Inc., the largest advertising agency in Japan. At Cyber Communications, she led the team that established the OpenX market ad exchange in APAC, and was head of the OpenX business for both APAC and Japan, lending to her strong understanding of the Japan programmatic ecosystem. She is a Certified Professional Marketer, (Asia) by the Asian Marketing Federation (AMF).
Satoshi Mitsukuri, Executive Director of Sales and Marketing, All About Inc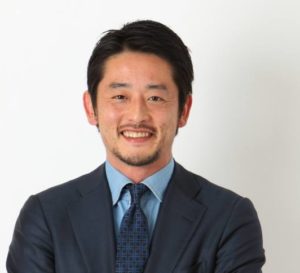 He joined All About,Inc. in 2006, has engaged in a digital marketing sector for more than 10 years, directing an advertising sales and building a business after engaging advertising sales of print media in a subsidiary. Prior to joining the company, he worked at JTB Corp after graduating Meiji University.
Daisuke Fujihira, Senior Director, Digital Media Division, SoftBank Corp.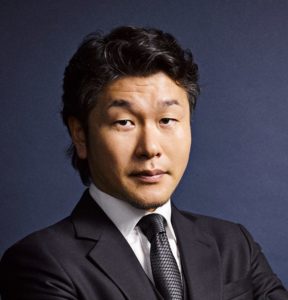 After working Sony Corporation, he joined SoftBank BB Corp.(currently SoftBank Corp.) in October 2004. He led the project of launching Fukuoka SoftBank HAWKS Corp. and starting new businesses. He became his present work in 2014. He currently leads the business of web advertisement and marketing strategies.
Randell Cotta, Director of Data Scientist, Drawbridge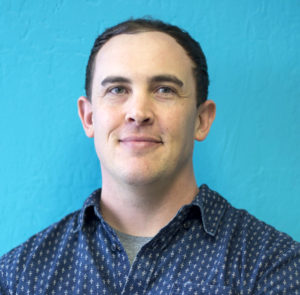 Randell Cotta is the Director of Data Scientist at Drawbridge, where he has spent the last four years focused on designing the intelligence behind the company's cross-device identity solution, as well as the learning systems that leverage digital identity for their partners and underlying consumers. Randell received his PhD in theoretical physics from the SLAC Theory Group at Stanford University, where he helped define the interface between theories explaining dark matter and related experimental data. He was later a postdoc in the Particle Theory Group at UC Irvine before joining Drawbridge. Randell was named one of Advertising Age's "40 Under 40" in 2017.
Shin Serizawa, Team Leader, IT Service Division, IT & Communication Business Unit, Mitsui & Co., Ltd.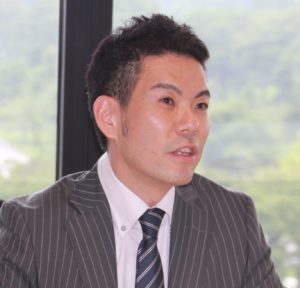 Shin Serizawa joined the company in 2003, and has engaged in various projects including its business process reengineering, ERP installation at their overseas office, and building the alliance between the AOL Platforms Japan (which has become Oath Japan) and local internet advertisement agencies in China. He has also taken initiative to form a strategic partnership with Drawbridge in July and has been working to expand its business in Japanese market since then.
Ryo Fujii, Group Leader, Integrated Planning Group, Hakuhodo DY digital Inc.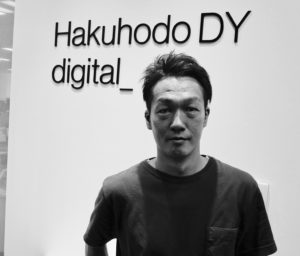 Joined Hakuhodo in 2005 from a foreign-affiliated consulting firm. He engaged with foreign-affiliated and direct response accounts highly focusing on marketing ROI. In 2009, he was transferred to the planning department specialized in the digital/direct response area, engaged with client business of various industries and sizes, and operated integrated marketing business on PDCA basis. Since 2016, has been with a various planning activities to maximize marketing effectiveness by promoting next-generation integrated marketing with digital.
Yukihiko Imamura, Managing Director, Teads Japan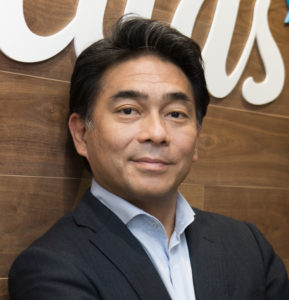 Yukihiko manages the whole Japan business of Teads, the World's leading Video Marketplace. Experienced careers such as Sony, Dentsu, and Kenshoo APAC Managing Director. Teads makes it possible to deliver interactive ads to around 200 premium publishers' article pages in Japan. Through InReadTM format by their unique technology, eliminates the advertising value damage problems such as brand safety, viewability, and usability. And with "Teads Studio", creative making tool, supports making the latest format VPAID creatives.
Satoshi Kawasaki, Nikkei-ID and Advertising Unit, Digital Business, NIKKEI INC.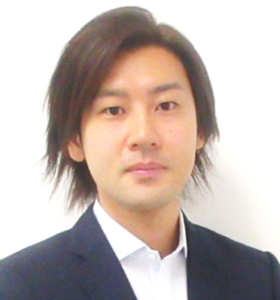 Result-oriented publisher business transformer with his specialty in monetization based on hands-on experiences in renowned publishers (Nikkei/istyle), agencies (DAC Asia/Innity), AdNetwork (mediba), and a brand advertiser (Kao) in a diverse environment. Satoshi joined Nikkei in 2017 and is in charge of Programmatic selling and data alliance. Before Nikkei, He worked for DAC ASIA as Head of Business Development. He was leading the cutting edge programmatic project with premium publishers and initiated trading desk scheme in southeast asian countries. He started his career as brand marketer for KAO corporation which specializes in CPG in 2006. He has mastered all relating skills of ad tech industy.
Tomoko Teramawari, Executive Vice President, Platform One Inc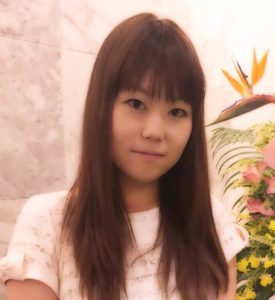 Tomoko Teramawari started her career in Digital Advertising Consortium (DAC) as a sales in Ad Tech products in 2009, 2 years later she became one of the founding members of Platform One Inc (A subsidiary company of DAC) and was responsible for the business development of its DSP & SSP. In 2012 she was promoted to SSP Division Manager. After 3 years working in SSP field, she was appointed as Product Manager, which contributes in product development of the two platforms and partner alliances. In June 2017, she was promoted to its Executive Vice President.

Masaru Sakurai, CEO, QSTO Communications Inc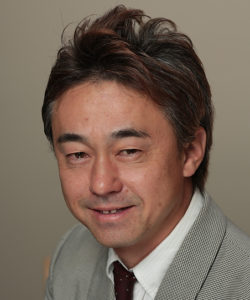 He is one of the start-up member when Cyber Communications started its business. He started his career by developing the new online advertisement services for such publishers as Yahoo!Japan and MSN. He had led the project to launch the first ad network and ad exchange in Japan, which has brought digital publishers huge revenues. It is worth mentioning that his advocation activities in programmatic area resulted in CCI to have the new big revenue stream. Currently, he is the CEO of QSTO Communications inc* that provides in-stream video PMP services, in order to establish the video market that are transparent and safe for brands.
Nicholas (Nick) Kovac, Country Manager, Japan, PubMatic KK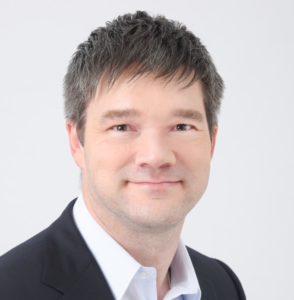 Nicholas (Nick) Kovac joined in PubMatic as Country Manager Japan to develop its growing portfolio of Japan based accounts and strategic partnerships. Nick comes with a wealth of experience within the Industry, having spent the last five years founding and leading OpenX entry into Japan and partnership with cyber communications, a Dentsu group. He also worked with A9 (an Amazon company) and Google to launch new solutions into the Japanese market.
【MC】Masashi Yamaoka, CEO, brainy Inc.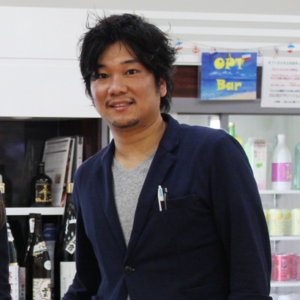 Mr.Yamaoka joined Opt Holding Inc. in 2006 after experiencing the system engineering jobs at major electronics company. After having been in ad server business for 4 years, he took part in launching "Xrost" project from 2010. With the establishment of Platform ID Inc., he became the director of product marketing. He had led the project of SSP business as promotion director from 2012. He decided to go back to Opt, when SSP business was transferred to the company. And then, he took the role of CEO at brainy inc. on March 1, 2017, after working as SSP business director and publisher brain business director at Opt. He is a good Sake drinker.