ATS Tokyo 2014

Hisashige "Qz" Hashimoto, Managing Director, Adap.tv Japan

​Qz brings to Adap.tv nearly two decades of experience leading global technology companies across a number of industry verticals. He has led the expansion of Adap.tv into the rapidly growing Japan market and currently serves as representative director of AOL Online Japan and Adap.tv's Japan operations as a part of AOL Japan.Prior to joining Adap.tv, Qz served as president of Brightcove K.K., leading the company's operations in Japan and driving overall customer acquisition efforts targeted at Japanese media companies and marketers. Prior to that, he served as president and CEO of Paygent, an Internet billing gateway service provider, and served in various senior management positions for Macromedia KK (acquired by Adobe), DeNA and Mitsui & Co., Ltd. Qz holds a degree from the University of Tokyo and is based in Adap.tv's Tokyo offices.
Brian O'Kelley, CEO, AppNexus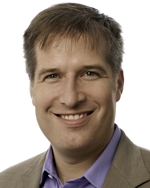 As CEO of AppNexus, the world leader in real-time advertising technology, Brian and his team are building the company to be the lynchpin of the display advertising industry, offering a highly scalable ad technology platform upon which other companies build their advertising businesses. Widely considered a visionary in online advertising, Brian O'Kelley created the first successful ad exchange as CTO of Right Media (acquired by Yahoo! for $850MM in July 2007) before co-founding AppNexus. An innovator throughout his career, Brian was CEO of Netamorphosis, an early social networking and e-commerce site, co-founder of Cetova, a web-based reporting and analytics platform for enterprise financial systems, and EVP at LogicSpan, a consulting and technology integration firm specializing in real-time personalization and real-time ad optimization. Today, in addition to his role at AppNexus, Brian is also an active investor in and early-stage advisor to dozens of ad technology companies in the ecosystem including Invite Media (now owned by Google), MediaMath, Media6Degrees and Solve Media. Brian has a computer science degree from Princeton University.

Scott Neville, Chief Strategy & Marketing Officer, IPONWEB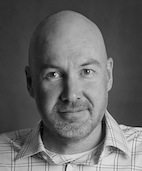 Scott leads Strategy, Business Development and Marketing globally for IPONWEB; a pioneer and world leader in the development of Real-Time Media Trading Technologies. Scott's 17 year industry career parallels the growth of digital marketing industry with influential roles across software development, eCommerce, Affiliate, Search, Social and Digital Advertising technologies. Originally from Australia and currently based in London, he has lived and worked extensively in Asia and Japan.
Stu Spiteri, Managing Director APAC, Krux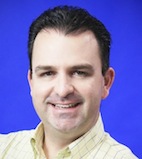 Stu is the Managing Director of Asia-Pacific who overseas all of our market facing activities in the region. Prior to joining Krux, Stu was chief executive officer of Brandscreen, a pan-Asia Pacific real-time media trading tech start-up. Previously, he was chief operating officer of News Digital Media. He spent several years at Google as Head of Platforms, APAC, responsible for Doubleclick, AdExchange, Invite Media as well as Google's buy-side platform technology suite and agency solutions. He also spent eight years as Managing Director, Asia-Pacific, for Akamai Technologies,building the business from a standing start in 2003 to operations in nine countries. Stu has a Bachelor ofCommerce from the University of Melbourne, an Intermediate Diploma of Mandarin from the Nanjing Normal University and a Certificate in Advanced Public Speaking.
Yoav Arnstein, Managing Director, LiveRail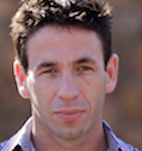 Yoav Arnstein leads LiveRail's EMEA business from our office in London, where he overseas all commercial operations, including sales and services. Yoav joins LiveRail from Legolas Media where he was CEO and grew the company to a multi-million dollar revenue business. Prior to Legolas, Yoav was at Eyeblaster (now MediaMind) where he was GM International, and then GM North American operations. At Eyeblaster, Yoav oversaw revenue growth of more than 5x, opened multiple international offices and helped build Eyeblaster into the world's leading rich media ad platform. Yoav holds a B.Sc in Computer Science and Statistics from Tel-Aviv University and an M.Sc. in Computer Engineering from Denmark's Technical University.
Soichi Ito, Client Services Director, Videology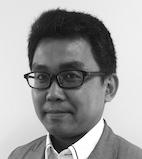 Soichi Ito leads the business development and operational support for clients as Client Services Director of Videology in Japan. Prior to Videology, Soichi was the Ad Exchange country lead of Google Japan. He also has experiences to support Ad-serving and yield management for publishers in Google and Digital Advertising Consortium.
Frith Fraser, Director, Platform Solutions, APAC, MediaMath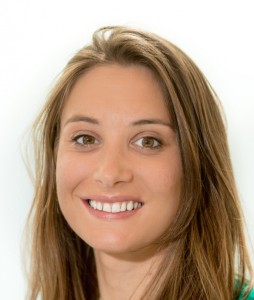 Frith Fraser leads client operations in Singapore as Director, Platform Solutions, APAC. Frith brings two and a half years of experience with MediaMath's TerminalOne technology gained from her London-based role as Director, Platform Solutions, EMEA & APAC, where she focused on onboarding, educating and growing key clients across Europe and Asia. She is also a qualified trainer for MediaMath'sNew Marketing Institute. Prior to MediaMath, Fraser worked at AOL and Advertising.com.
Jay Stevens, General Manager, International, The Rubicon Project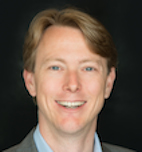 Charged with spearheading the international expansion efforts for the Rubicon Project, Jay brings more than fifteen years of interactive marketing and international business experience to his role.   He has been responsible for building the company's presence from the ground up across the UK, Northern and Southern Europe, Latin America and Asia Pacific and now Japan. Before joining Rubicon in May of 2009, Jay served as SVP at MySpace/Fox Interactive Media.  He was the social network's first hire outside of the US, where he launched and oversaw operations and expansion across 12 European territories. Prior to joining MySpace in February of 2006, Jay served as the director of International for Silverpop, the leading email marketing software and services provider and greenfielded their business into the UK.  He previously was a member of the founding team and served as the director of marketing for Radical Communication, where he drove the company's day to day marketing operations.   Jay began his career in interactive media in 1998 directing the digital marketing practice for AlexanderOgilvy Public Relations, managing the DoubleClick and RelevantKnowlege accounts for the boutique technology marketing communications firm.   Jay has been recognised by the Evening Standard as one of the 1000 most influential Londoners, by Revolution Magazine as the 5th most influential person in digital media in the UK.
Tomohiko Kubota, Founder and CEO, AMPLIA Corporation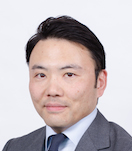 Tomohiko Kubota has been responsible for M&A and strategic alliance advisory services with special expertise in the digital media space, both in Japan and in the U.S. Recent milestones in digital media include: Nippon TV's acquisition of Hulu's Japan business, DeNA's stock acquisition of ngmoco; sale of Innovation Interactive to Dents.  Prior to Amplia, Tomohiko was in charge of M&A group at GCA Savvian and UBS, and new business development and corporate strategy at Sony Corporation.
Ryuji Yokoyama, President & CEO, DIGITAL INTELLIGENCE INC.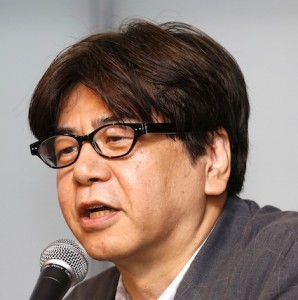 As the creator of the fist online ad network and media planning system in Japan, Ryuji Yokoyama is the leading figure in Japan's golden age of online advertising. In 1996, Ryuji established Digital Advertising Consortium Inc. (DAC) with Hakuhodo, and was named Representative Director and Vice-President of the entity that same year. He later took the company public with a market capitalization of 120 billion yen. Ryuji is also an author of many books including but not limited to The Latest Net Advertising Solutions and Internet Advertising Revolution.
Keisuke Ogishima, Sales Division, Sales Planning Dept., General Manager, Kakaku.com, Inc.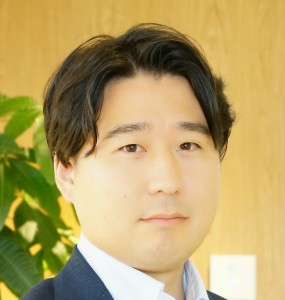 Keisuke Ogishima joined Kakaku.com,Inc., a internet media company, in 2008. Prior to joining Kakaku.com,Inc.,Keisuke had wide exprience of internet marketing, such as database marketing, social promotion and website construction. Since joining Kakaku.com,Inc., he is responsible for the monetization of kakaku.com and tabelog.com advertising products. In recent years, he has promoted advertising products that use technology and data.
Junko Miyano, Digital Marketing Manager, L'Oreal Paris division, L'Oreal Japan Co., Ltd.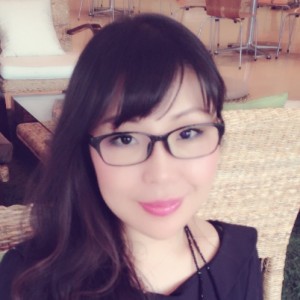 Junko leads L'Oreal Paris' digital marketing & media, e-PR, consumer relationship as a digital marketing manager. Junko graduated RMIT university in Australia and joined L'Oreal in 2003.  Through direct marketing, CRM and data analysis, retail marketing experience, she joined digital marketing division as a startup member in 2006.
Eriko Matsuda, Digital Advertising Lead, Microsoft Japan Co., Ltd.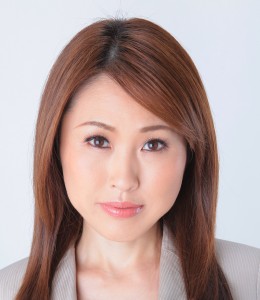 Eriko Matsuda joined Microsoft Japan in 2011, where she has been leveraging technology and data to drive the planning and execution of their digital advertising campaigns. Prior to Microsoft, she worked as a web director and was involved in a mobile marketing startup. She then entered DoubleClick Japan to support the implementation and operation of their web analytics service. Following this, she became the Director of their web analytics business where she was able to expand their business in Japan.
Kazuki Kuniya, Chief, Bureau of Advertising Division, Yomiuri Shimbun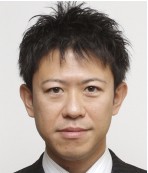 Kazuki Kuniya joined Yomiuri Shimbun in 1996. From then until 2006 he held the position of Advertising Sales for Recruiting Companies, Publishers. From 2006 – 2009 he was Ad Sales Director for Americas, based in New York City. From 2009 to 2012 his position was Advertising Sales for Luxury Brands, Trading Companies. His current position is Assistant Manager, Ad Sales for Yomiuri Online - the online version of The Yomiuri Shimbun where he is responsible for managing online ad inventory and sales strategy for programmatic ad sales, maximizing yield.
Toshio Shigeyama, Rakuten DSP team, Rakuten Marketing Japan department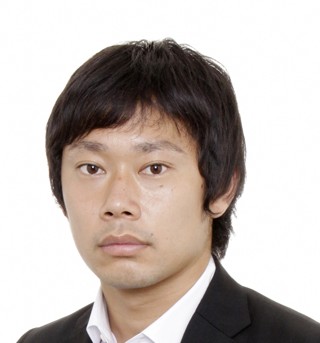 Born in 1986, Toshio graduated from Tohoku University in 2008 and joined Rakuten, Inc. in 2013. Toshio previously worked at a media representation company. In this role, he was focused on video advertising operations and listing advertising, and was also involved in the launch of a video DSP. Taking advantage of his experience, Toshio is now in charge of business development and sales planning for the Rakuten DSP platform.
Nick Kovac, Managing Director, Japan, OpenX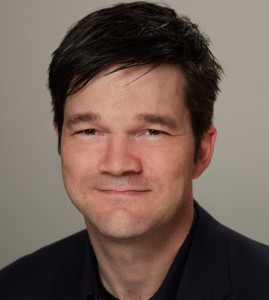 Nick Kovac is the managing representative director of OpenX Japan. OpenX is a global leader in web and mobile advertising technology focused on unleashing the full economic potential of digital media companies. Nick is a Japan and Asia market entry specialist with numerous deep relationships with major partners in Japan. At OpenX, Nick oversees business operations for new and existing partnerships within the country. Prior to OpenX, Nick was Managing Director (Japan) for Asia Pacific Ventures (APV) where he built partnerships and secured financing for numerous U.S. and Canadian based firms entering the Japanese market, including Google, Reach Local, and Success Factors. Before APV, Nick built an imaging software program called Irodio™ which major manufacturers, including Samsung and Ricoh included with their digital cameras.  Irodio™ soldin excess of 30 million copies annually. After one year as a Rotary exchange student in Japan, Nick earned his B.A. from The University of British Columbia (Canada) with majors in International Relations and Japanese language. He also attended Ritsumeikan University in Kyoto, Japan.
Masaru Sakurai, Executive, Cyber Communications Inc.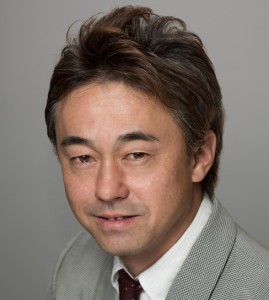 Masaru Sakurai is executive advisor of cyber communications inc. (cci), a total interactive marketing company serving more than 500 advertising agencies and more than 500 publishers (1,500 media), the largest advertising agency in Japan. As a technology-driven digital communication company, cci is committed to helping publishers, advertising agencies, and their clients to gain access to a full range of digital communication media, including portals, social vehicles, and in-apps in one stop, while remaining on the leading edge of the digital frontier. At cci, Sakurai oversees new global ventures in Japan and the OpenX Market Japan partnership. During his tenure at cci, he has been instrumental in growing the company's revenue from zero to JPY75B annually. Before cci, Sakurai served as the chief executive officer of Criteria Communications Inc., a company operating and selling Adjust, one of the largest advertising networks in Japan. Sakurai graduated from Seikei University with a degree in English and American Literature.