MediaSense's Ryan Kangisser Discusses Altice-Cheddar, Google Defaulting to Ads.txt Inventory, and P&G Purchasing DTC Brands
by Mathew Broughton on 3rd May 2019 in News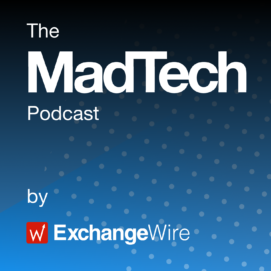 On this week's episode of The MadTech Podcast, ExchangeWire's Rachel Smith and Lindsay Rowntree are joined by Ryan Kangisser, Partner, MediaSense, to discuss the latest madtech news and trends
In this week's episode:
– Altice USA buys Cheddar for USD$200m (£151m). Is this type of behind-the-scenes, millennial-targeted, live streaming the new form of audience engagement? What does this mean for Altice and streaming?
– Google will default to Ads.txt inventory. Is this for the good of the marketers, or are they more self serving? What are marketers attitudes towards brand safety?
– P&G looking to buy DTC brands. What can DTC brands bring to P&G and vice versa?
The MadTech Podcast is also available on:
Spotify
TuneIn
Apple iTunes
Google Podcasts
Stitcher
Pocket Casts
RadioPublic
CastBox
Deezer