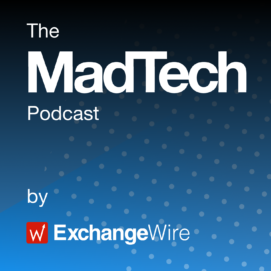 On this week's episode of The MadTech Podcast, ExchangeWire's Rachel Smith and Lindsay Rowntree are joined by Sue Hunt, independent advisory consultant, to discuss the latest news in ad tech and martech.
On this week's episode:
– As concerns over the outbreak of coronavirus continues, the potential impact of cancelling the 2020 Olympics on ad spend is considered. Would advertised re-allocate their budgets should the Olympics be cancelled? What would the impact be on agency holding companies?
– The French Data Protection Authority, CNIL, is launching in investigation into Criteo and their data practices. There is not a lot of confirmed detail about the investigation but Criteo has said they consider it to be "routine", since they regularly work with CNIL on issues of compliance and are very confident in their data privacy practices. Will this be the start of more targeted investigation into ad tech companies? How are Criteo dealing with the challenges of targeting in a cookieless environment?
– Video short-form scripted series streaming app Quibi is launching in the US in April, and has forward sold all of it's annual advertising for the next 12 months, amounting to USD$150m (£115m). They have signed deals with ten advertising partners, offering them brand exclusivity, and are betting big on the quality of their content plus the low subscription price point (USD$4.99 in the US), will drive people to their platform.
The MadTech Podcast is also available on:
Spotify
TuneIn
Apple iTunes
Google Podcasts
Stitcher
Pocket Casts
RadioPublic
CastBox
Deezer