Company details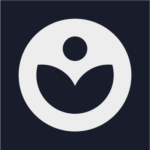 Seedtag
Categories:

Ad Exchange; Advertiser Ad Server; Header Bidding Technology; Native; Publisher Ad Server; Rich Media; Site Optimisation; Supply-Side Platform;

Website:

Email:

Geography:

Location:

Specialism:
Company articles

"Contextual Will Keep Developing": Q&A with Seedtag's Albert Nieto and Jorge Poyatos
Press Box

Seedtag Continues To Build Momentum With Significant Growth and Company Rebrand

Seedtag Celebrates Earth Month by Planting 400 Trees for Employees and Clients

Seedtag To Offer Brands Precise Contextual Advertising During Euro 2020
Our team is always looking to work on technological innovation and creative solutions that allow us to connect with our brand's consumers at the right time. We always strive to be the pioneers in media and to work with partners like Seedtag to optimise communication.
Company description
Seedtag was founded in Madrid in 2014 by two ex-Googlers who wanted to get the most out of editorial images. The company's technology combines the detection of thousands of features within text and images with the power of Machine Learning to provide human-like understanding of content.
Seedtag's value proposition relies on innovative and disruptive solutions for agencies and publishers, as well as differentiated and unique creatives, made to measure and perfectly integrated into images and videos. To this day, the company has more than 130 employees and an important international presence with offices in Spain, France, Italy, UK, Benelux, Mexico, Brazil and Colombia.