That TechCrunch Piece And The Vagaries Of Mainstream Media Coverage
by Ciaran O'Kane on 25th Nov 2010 in News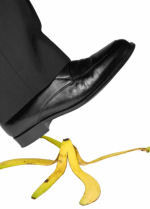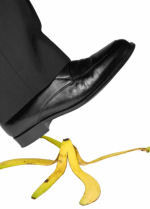 I have been one of Google's biggest critics since I launched this blog back in the day, but I have to say yesterday's TechCrunch piece on the rise of the DSPs was embarrassing. Sure it highlighted some interesting points about the agency's growing dependency on Google technology. In my view this over-dependence is a short-sighted strategy going forward, but some of the allegations in the post were ill-informed and possibly libellous.
To suggest that Vivaki is getting kick-backs as part of the Google deal is a total slur. And to state that all the Vivaki spend going through Invite is going straight into Google's back pocket is also absurd. I get slightly worried when the mainstream press decides to tackle a beefy subject like the Google and agency relationship. It invariably ends in a mess of accusation and misunderstanding.
Whoever was whispering in Techcrunch's ear at Publicis must now feel a like a complete fool by this cack-handed piece of journalism. My favourite bit was where the writer suggested that Vivaki clients would be pissed off if they realised Google was pocketing the majority of their media spend. Look, clients invariably don't really care as long as campaign results are meeting agreed KPIs and their ads are appearing against brand safe content. Fact.
Despite its lop-sided analysis, the Techcrunch post has again highlighted the growing dominance of Google in the display space. I think some of the holding agencies need to seriously debate the merits of throwing their lot in with a company that dominates every piece of the display eco-system. Maybe it's time some of them looked at acquiring some ad tech - DSP, yield optimiser, etc - to give them a point of difference and reduce their dependency on the Google infrastructure.
But it'll never happen. The truth is agencies want convenience not the headache of tech integration - and if Google can build Invite into the DFA stack it's going to be hard to resist a multi-channel buying point despite the best efforts of rival offerings. That for me is the blinkered approach. If agencies decide to double down on the Google DSP model won't they leave themselves open for disintermediation. A client might well ask what an agency actually does, if Google is underpinning its entire ad trading infrastructure. The client might decide to take its display buying in-house and use Google's buy-side platform on a self-service or managed service basis.
And what's to stop a tech and data focused ad network, which has been cut out of the buying chain by DSPs. pitching for client direct business? Nothing. Sure you'll get agency chiefs talk about "integration" hokum - and why it's their God-given right to maintain the client direct relationship. There is no doubt that a Specific Media could do a better job on DR for a brand advertiser than most of the top agencies. The question here is do agencies run the risk of becoming irrelevant by remaining a pure service business and relying too heavily on one particular vendor? TechCrunch's "investigative" piece might have unknowingly started a wider debate on the future of the agency model.