Those 5 Things In Ad Tech You Missed This Week
by Ciaran O'Kane on 9th Sep 2011 in News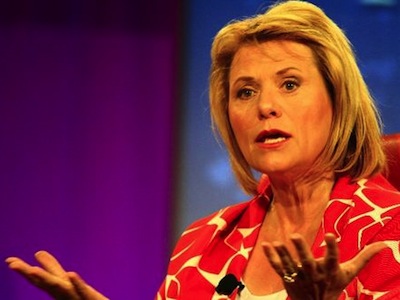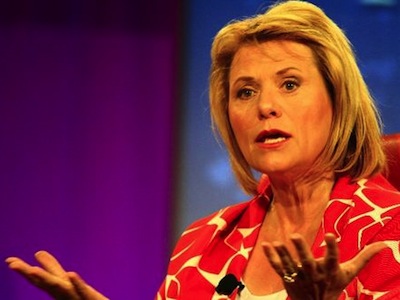 What The **** Is Going On At Yahoo?
If AOL was the circus last week, then Yahoo has provided the fodder for the chattering digiratti classes this week. And what a glorious mess it was. Bartz gets fired by email. Yahoo then reportedly puts itself up for sale. Bartz goes off on one, calling much of the board a bunch of f***ers. Classy. Seriously this woman has a worse mouth than I have. Bartz was clearly the wrong CEO for Yahoo. Yahoo makes much of its revenue from display - and Bartz had little experience selling display. I am not going to dog on Yahoo because if you get away from all the media bullshit, it still has a great content and advertising business. It remains an important cog in the display eco-system. The company just seems to be ruderless at the minute. You need someone in there who understands the display business, and has a deep knowledge of how this space is evolving. What should Yahoo be doing? As far as I can see its network business is doing well in Europe. But there remains intense debate about what to do with RightMedia. With AppNexus eating up a lot of its network business, and Yahoo keeping much of its inventory off the exchange what is the future for RightMedia within the company. Will it be jettisoned? There's talk of buying a SSP. Why would you do that when you have RightMedia? Yahoo did pay the guts of $750 million for it. How about keeping it; and dedicating some engineering resource to make it RTB-enabled. I would go out to market and buy a DSP on the cheap. Then open Yahoo inventory to all sources of demand: trading desks; ad nets; and ad traders. With your newly-bought DSP start bidding on your inventory for existing agency and advertiser clients. This will create more demand in the private marketplace - and raise pricing above the floors. It's a tactic being used by Telegraff in the Netherlands - and it's working. Anyway, I hope the next Yahoo CEO will do a better job than Bartz. Our industry needs a healthy and buoyant Yahoo. Who else is going to buy all these FNACs? Google can't buy them all.
ATS Air Takes Flight
In case you hadn't noticed we are about to embark on the busiest week ever in ad tech. Two of Europe's biggest digital advertising events, ATS London and dmexco, are running back-to-back in a manic week for the European ad tech and the online ad industry. Given the logistical nightmare of moving 100s of people between London and Cologne, one smart ad tech company has decided to lease an airplane between the two cities. And thus the first ad-tech airline is born. It might actually have been in Irish ownership previously. You know we are selling everything at the minute. Seriously, I'm loving this idea. How much to brand the new airline then? Should we have second-price auction? Anyway if you are looking to travel between the cities, you will need to sign up. You can apply here. I wonder how many broken bodies will be dragged from Soho on the morning of the flight?
Is The Dutch Lower House About To Throw Out The Hard Opt-In For Third Paty Cookie Tracking?
Bloody cookie directive. It's just so annoying. Just as we were getting around that ole chestnut of scaling advertising businesses in Europe, along comes the EU to scupper the plans by introducing a confusing piece of legislation on third party cookie tracking. It's so confusing that different countries are interpreting the law in different ways. What a disaster. And so it was the Dutch decided to put in place a hard opt-in. Great. Pan-European approach be damned. It has now reached ExchangeWire that the lower house in the Dutch parliament is about to throw out the law - as it sees it as completely unenforceable. Nice. Sensible approach. From - gasp - politicians! We at ExchangeWire would like to salute the lower house of the Dutch parliament. To extend out thanks we are offering Dutch lower house deputies free admission to ATS London. DUTCH LOWER HOUSE DEPUTIES GO FREE!
OMG... A European Ad Tech Company Gets Money! From A European VC!
It was announced this week that Adfonic, a leading European mobile ad network, raised a new round of funding. The £4.5 million raised will help the company open offices in the US and APAC. This is good news for the space. But there remains a huge problem around raising money for ad technology businesses here. I know at least four PROFITABLE and scalable advertising businesses that are struggling to raise capital at the minute. Much of their time has been spent raising money has focused on educating VCs about the value and the viability of their offering. One of the companies told me how they got into a dead-end conversation about scalability - even though it had clients in the US, Europe and APAC. This same VC company had a shity social widget company in its portfolio. Go figure. Frustration is growing among the ad tech community in Europe. We just don't have an established and informed ad tech investment network here - from seed to VC. Sure we have Thomas Falk. Thomas is one of the smartest investors around - but apart from Mr Falk we are severely lacking in investors with deep domain knowledge of our industry. But isn't it difficult to scale across Europe? Of course it is. But you know there is a thing called exchanges and dynamic supply which will allow us to scale. Language barriers? Yep. Cultural differences? Bien sur! Look that's why you need capital. To hire local people in these market. You can run operations out of Amsterdam, London and Berlin - and have the sales staff on the ground in the local markets. Don't you think US companies encounter similar problems when they get here? There is clearly a knowledge gap we need to address in this market. And we desperately need some big exits from European ad businesses. ExchangeWire will attempt to look to bring all stakeholders together in the new year to see how we can address existing problems. Stay tuned.
Facebook Growing; But Not As Fast As Google
Facebook, the bete noire of the display industry, is growing fast. Revenue earned in the first half of year is $1.6 and is likely to total $4 billion for the year in total. Nice. But apparently not good enough. Facebook hasn't grown as fast as Google in its first seven years. What does that mean? Nothing. With 4 billion in revenue, it's in a pretty good place right now. I'm wondering what it does next as it sucks more budget out of the traditional display channel. Does it go down the CPC ad net route - and challenge the big G in the long tail? Definitely. Or will mobile be Facebook's big ad play? It has a lot of impressions it can monetise in mobile. Let's just say Facebook is spoilt for choice.