Glen Calvert Discusses Affectv's Social Targeting Offering, The Branding Opportunity Around Leveraging The Social Graph, And Expansion Plans In The Coming Months
by Ciaran O'Kane on 26th Sep 2011 in News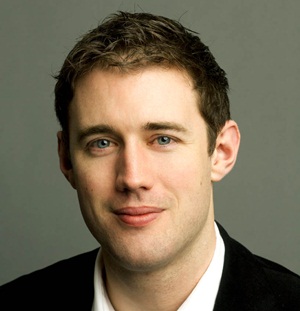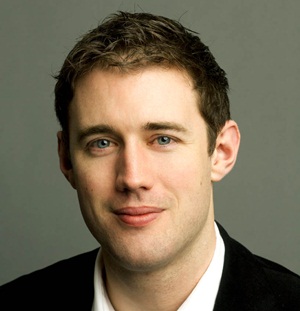 Glen Calvert is the founder at Affectv. Here Calvert discusses Affectv's social targeting solution, the branding opportunity around leveraging the social graph, and expansion plans in the coming months
Can you give an overview of the Affectv offering in the European market?

Affectv is a Social Targeting company. Our proprietary Interest Graph technology enables advertisers to target consumers that are socially connected to each other, around particular interests or brands. By partnering with social media platforms that facilitate sharing, we uncover a rich social graph of connected consumers, and discover what they're implicitly interested in, in real-time.
Why's this important? Social media has completely changed how we experience the web. Impacting everything from how we discover and recommend content, how we communicate, and even what we buy. It's where consumers spend the majority of their time. Understanding what consumers are sharing, who the influencers are, and who they connected to, provides advertisers with an opportunity to reach consumers implicitly interested in their products, and discover new audiences based on their social connections.
We're headquartered in the UK and launched in January 2011, we have a very experienced team that have worked ad network, publisher and agency side. Due to organic revenue growth we've been fortunate enough to not take the investment opportunities offered to us so far. As we look to expand into EMEA and the US next year we'll consider funding opportunities in Q1.
Your business is very much focused around social targeting and leveraging the social graph. What impact from a top line marketing perspective is the social channel having, and how is this affecting marketing objectives?

At Affectv we fundamentally believe that all marketing communication will be made 'social' in the future, whether it be digital, TV, print etc, as the social web becomes ever more ubiquitous. You can see this shift already occurring, with marketing communication including social functionality to further increase the conversation with consumers, from offline to online. Most marketers are having to rethink their comms-planning as they're promoting products in a world where they have less control of the message and conversation. Brands are having to consider how consumers actively participate with their campaigns, and the implications this can have. Plus, in a social web where consumers are actively discussing and responding to a brands message, how do you evaluate success? It is opening up new metrics to consider.
As the web becomes an ever more social experience, utilising the data for efficient ad targeting will be essential. The growth of Facebook advertising shows the power of leveraging the social graph to target ads. If a user is discussing a subject in social media, or sharing content about it repeatedly, we can make a good assumption as to what they are interested in. And as we group together online in the same way we do offline, around people with similar interests, the ability to target connections of users that are interested in your product or service is very powerful. Utilising social groups and connections, and social creative, will be the biggest trend digital advertising witnesses in the coming years.
How would you differentiate social targeting from typical audience targeting? When you boil it down, isn't all about leveraging the cookie?

Affectv's Social Targeting solution utilises cookies for ad targeting and analysing how users are socially connected, but it goes further than audience targeting or behavioural targeting.
Firstly, it's a completely different source of data that has up to now not being utilised; the real-time analyses of what a consumer is sharing. Secondly, it is not solely based on browsing behaviour, you need to understand what content is being shared, and then that consumers social footprint; how many connections they have, what they're interested in, how are they connected, how often do they connect etc. So, as well as modelling their interests you have to make intelligent decisions about their social graph, which is separate from their browsing behaviour and goes beyond their cookie's browsing history.
The industry will witness a lot of ad companies giving 'social targeting' lip service, saying they leverage social data for ad targeting, as its importance becomes more apparent. But the suppliers with a technology stack dedicated to understanding and targeting socially connected consumers will prosper, due to having the partnerships and technology in place to truly analyse social connections at scale. This is when the true differences between audience targeting and social targeting will become apparent.
Does Affectv add a dynamic creative layer to its social targeting solution?

Our Display clients are able to add social functionality to their creative, such as Like and Share buttons, in order to gage feedback and receive Earned media. Our video clients receive interactive video as standard on all campaigns should they want it, this may be flash overlays that include product info or interactive features, or having elements of the video clickable in order to increase engagement and dwell time.
Is social targeting more about brand or DR spend?

When Affectv launched we presumed Social Targeting would receive more traction with brand advertisers who were looking for more intelligent ways to reach an audience. However, we've had as much interest from DR advertisers as well. I believe this is because DR advertisers are familiar with buying an audience, and any extension to behavioural targeting is going to be of interest to them. In reality, we treat DR and Brand campaigns in a very similar way, the formats are just different. Both types of campaign have performance targets that mark a successful campaign, whether it be dwell time, engagements, share rates or CPA.
Currently, we deliver Display, Video, Full-page Expandables and Pre-roll for our clients. So whether you're a DR or Brand advertiser you can utilise Social Targeting.
Can the type of social targeting offered by Affectv help brand advertisers reach the right audience?

I think that anyone reading ExchangeWire believes it's a question of how quickly Brand budgets will move towards RTB and buying audiences, and not if. The benefits are too great to be ignored. If you're a studio looking to promote your next theatrical release, and can run a pre-roll video on a demographically relevant site, or could serve it to a user because just they've talked about what films they're interested with their friends in social media, and you can get your content in front of them as they browse the web after they've just discussed it. The opportunity is too great to be ignored. This level of relevance and audience discovery should help bring Brand budgets to digital a lot faster. The wheels are already in motion of Brand advertisers understanding the benefits of RTB and Social Targeting.
How is this driving performance for brand campaigns?

Affectv and Social Targeting is significantly disrupting existing 'brand' solutions offered by media owners and ad/video networks, who are still operating a basic demographic focussed solution with standard optimisation. A recent video campaign we ran for a leading FMCG client resulted in us outperforming all five of the existing media owners they historically use, with their first campaign with us. The coupling or real-time socially rich data, with large reach RTB efficiency, significantly outperforms legacy media solutions.
What are we going to see from Affectv in the coming months? Are you raising money? Moving into new market? Will you buys some, ahem, widget companies?

Ha ha. Affectv will not be making any claims of that nature, although we admire the audacity of those that do!
We have a lot of exciting releases planned in the coming months, including our creative's social functionality, our mobile proposition, and real-time data visualisation for our clients. We're lucky to be working with tier 1 brands in each vertical since coming out of beta nine months ago, we're focussed on building out our tech and team in 2011 and have plans for EMEA and US expansion next year, at which point we'll look for external financing.