Singapore's Wego Launches Private Marketplace
by Ronan Shields on 25th Jun 2014 in News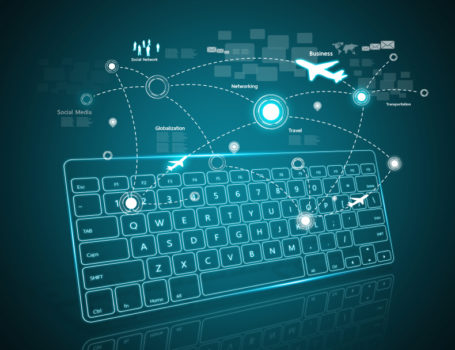 Singapore-based travel Wego has today (25 June) announced the launch of a private marketplace that lets global digital agencies and brand trading desks to bid on premium media placements based on insights gleaned from its Audience Engagement Platform.

The launch of Wego Private Marketplace comes just two weeks ahead of the second annual ATS Singapore event, taking place on 7 July, where Rick Mulia, Wego, chief advertising and sales officer, is set to share insights on programmatic publisher solutions using first party data.
ExchangeWire caught up with Wego to discuss issues in the APAC market, as well as how he sees the region's programmatic industry developing in the next 12-18 months.

Wego's services let advertisers to select users shopping for travel by country of origin, destination, brand preference, price range, travel window, length of stay, cabin class and many other parameters. Advertisers can also target web users on Wego properties, as well as retarget them off-site using Wego's internal Publisher Trading Desk.
Since launching its Audience Engagement Platform last year, travel search engine specialist Wego has worked with clients including GroupM's Xaxis, Amnet, RadiumOne in the UK and USA, and other highly established trading desks in APEC, Macau and the Middle East.
In a press release marking the launch of Wego's Private Marketplace, Mulia, said: "The steadily growing advertiser base, increasing deal sizes and higher numbers of repeat advertisers and always on campaigns are all indicators of how warmly our solution has been embraced by advertisers."
"We're very happy to take the lead in programmatic advertising in Southeast Asia and the Middle East with what is the most efficient and comprehensive targeted travel advertising platform we've encountered."
Mulia took the time to speak with ExchangeWire about how the company went about achieving its its preeminence in APAC, as well as some of the challenges bespoke to the region.
What's your role at Wego and how has it evolved over the last 12 months?
My role at Wego has been dedicated to building our extensive ad technology stack and creating opportunities designed to benefit clients with travel businesses, as well as agencies and trading desks.
Over the last 12 months the Wego Audience Engagement Platform has evolved by adding new components to our ad technology stack and with its deep targetting and flexible programmatic ad offerings we feel is competitive globally
How do you describe Wego - publisher, marketer, data provider? What's the focus?
When I first joined the company, I would have described Wego as a publisher and data owner.
After 12 months here, I would now say we're also a very sophisticated digital marketer which is an enormous asset for us. The main reason we've been able to move so quickly on the programmatic ad front is that we're just as much a consumer of the ad tech as we are a seller of it.
We know what works and what doesn't fit and so we have a complete understanding of what a client needs. The focus has and always will be to attract and build a high-quality travel audience that we can then monetise in multiple and innovative ways.
Does Wego have a direct sales force? What markets do they focus on? Has that always been the case?
We have a direct ad sales team based at our headquarters in Singapore, and have placed teams in our core market regions in Jakarta, Bangkok, Bangalore and Dubai.
We've had a direct sales force in Indonesia for over two years now and we've quickly expanded in our other markets over the last year as we've been able to extend our travel metasearch offering to include targetted digital advertising.
Tell us about the bespoke trading solution you've implemented at Wego....what's the goals for your private marketplace?
The main aim for Wego's Private Marketplace is to simplify and, as much as possible, automate the sales process between Wego and its customers. From a client's (in particular agency trading desks) point of view, we wanted to be able to offer the easiest media buying option in the programmatic ad space.
As clients began to undertake larger and more frequent campaigns with us they needed a more seamless manner in which to integrate their Trading Desk operations. We can deliver the same offering within private marketplaces as we can directly, just in a more efficient manner.
On both sides we knew we already had all the necessary pieces in place (SSP & DSP access & DMP partnerships) to create an Private Marketplace deals, it was just a case of figuring out how to connect all the pieces.
Describe the evaluation and decision-making process for the ad tech stack at Wego?
We undertook a very thorough research and formal RFP process where we considered all the players in Asia or looking to come to Asia, covering all the pieces we needed (DSP, SSP & DMP) .
We looked at and considered many factors such as technology, user experience (UX), scalability and coverage in Asia. Cost was also a big factor; not only that it was calibrated appropriately to the South East Asian market but, more importantly that the pricing model was flexible enough that it grew alongside us.
However, the biggest criteria for us was if the partner had an office or at least support team based in our time zone. We knew that with building the new programmatic ad offering that if any issues came up, they would need to be respond and action as quickly as possible.
What do you think are biggest challenges for a travel business based in Asia?
The biggest challenge in Asia is the huge variation in market maturity across Asia and offering services that meets that wide range of scenarios.
Is technology helping your business make more money?
Absolutely. Technology is having a fundamental positive impact on our overall revenue. With the size of the team we have and the breadth of markets we have to cover, technology helps increase our presence in markets where we may not have otherwise been, and also be purchased by buyers we would otherwise not know about.
Do Wego use an agency? If Not, why not?
Wego uses agencies for some parts of our digital marketing but in other areas, including SEM and SEO, we manage internally. Whether we decide to manage activities either in-house or to outsource, largely depends on efficiency and effectiveness.
What are the gaps in the ecosystem in APAC and where do you see growth in the next 12- 18 months?
The biggest gaps I see in the ecosystem for APAC is around the depth and breadth of data sellers and buyers. In this catch-22 situation data-sellers are clearly the ones who have to come onboard and begin offering and promoting their data first. Over the next 12 - 18 months I'm expecting to see a dearth of regional publishers and data owners come onboard and make their data available for sale across many marketplaces.
Wego's Mulia will be speaking at ATS Singapore on 7 July, click here to read more about the event and other speakers.
Ad TechAdvertiserAnalyticsAPACATSAustraliaDataDigital MarketingLocationMedia SpendMiddle EastProgrammaticSearchSingaporeSSPTargetingTechnologyTradingTrading Desk