Monster Funding Round Marks the Return of Email
by Ronan Shields on 17th Jun 2015 in News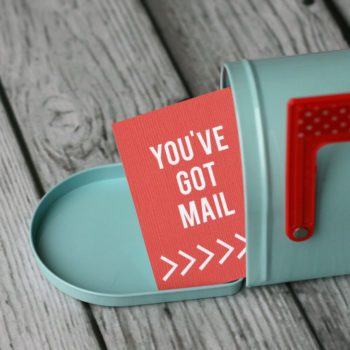 Email marketing firm LiveIntent has announced a major funding injection of $32.5m, as it seeks to bolster its global footprint, with private equity firm FTV Capital leading the round. This funding round stands out from most for both the colossal sum, plus that fact it has arrived during a period of reputed hardship for ad tech firms in the hunt for further investment.

LiveIntent, which matches publishers' and advertisers' respective databases to serve more relevant ads to audiences via email, today (17 June) announced the funding round, which will be used to both make enhancements to its technology platform, plus bolster its growth outside of its US base, beginning with the UK.
Included in the funding round are Battery Ventures, First Round Capital, Shasta Ventures and other existing major investors, with FTV partner Liron Gitig also joining the LiveIntent board as part of the deal.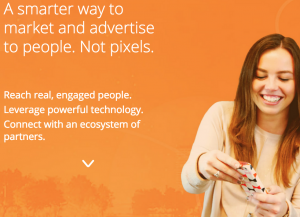 The company works with over 400 brands, and 750 email publishers, with its platform reaching over 90 million users each month, according to LiveIntent.
Matt Keiser, LiveIntent, CEO, said using anonymised email addresses as a unique identifier to target individuals and measure campaign effectiveness across online sales and browsing behaviour, through to bricks-and-mortar store sales is part of an industry-wide shift away from dependence on cookies.
This has been led by Facebook and is a reflection of the direction in which marketing is headed — more targeted, and thus more cost-effective. He added: "This is the promise of people-based marketing, the biggest change in advertising since digital."
SalesForce integration

The company today also announced an integration with the Salesforce Marketing Cloud Active Audiences platform. The integration means LiveIntent customers can orchestrate and implement email advertising campaigns across all of the places they run ads, including: email, web, social, mobile, apps and video, according to the company.
It also means Salesforce's platform can integrate with Facebook, Twitter, LiveIntent, plus other partners, to enable marketers to shape their digital advertising based on a customer's entire experience with their brand.
Funding drought in ad tech land?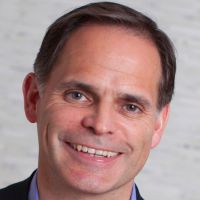 As mentioned above, the ad tech sector was supposedly experiencing hardship when it comes to sourcing funding, according to a recent Wall Street Journal article.
Speaking with the US title, Terence Kawaja, Luma Partners, chief executive (pictured), described raising money as, "impossible for undifferentiated companies".
However, LiveIntent is careful not to describe itself as an ad tech firm, claiming it is more akin to martech (as evidenced by its partnership with SalesForce). Instead, Keiser dubs his company's service as "CRM retargeting", and claims it lets brands, "market to people, not pixels" (a marketing mantra similar to Facebook's promotional language for its Atlas ad server).
He told ExchangeWire that, "marketing is about communicating with known users", and that his company's offering sits at the nexus of ad tech, and martech (an idea often debated on this website). Also, his company is at the epicentre of one of the biggest shifts in marketing.
FTV Capital's Gitig said: "LiveIntent hasn't just innovated in the email space, it is owning a major transition that is changing the way companies target and monetise across this channel.
"Their unique platform, with its decisioning business logic and prediction modelling capabilities, enables advertisers and publishers to successfully leverage email in a way that has never been done before: ads can now be optimised at the time an email is opened by leveraging anonymised first-party data."
Meanwhile, John Lambros, head of digital media banking at investment bank GCA Savvian, added: "Since Facebook's Custom Audience launch in September of 2014, many platforms and software-as-a-service providers have emerged with their own takes on people-based marketing.
"Verizon/AOL, Oracle, Salesforce, Criteo, Marketo, Twitter, and more, have each leapt into the fray, offering their own plans on how to address a cross-device world using anonymised first-party data. LiveIntent was a pioneer in people-based marketing and is now the rare platform with experience and wisdom in the popular practice."
Martech instead of ad tech?

As evidenced above, LiveIntent is clearly preferring to position itself as a 'people-based' marketing services, as opposed to an ad tech play, with email as its chosen medium, as opposed to the retargeted display ads on offer from much of the ad tech firms seeking investment.
Keiser is bullish on not only the technology it has at its disposal, but also the enduring popularity of emails with consumers. "Email is the most popular application on mobile," he told ExchangeWire, citing a study which examined the attitudes of different demographics from Marketing Sherpa.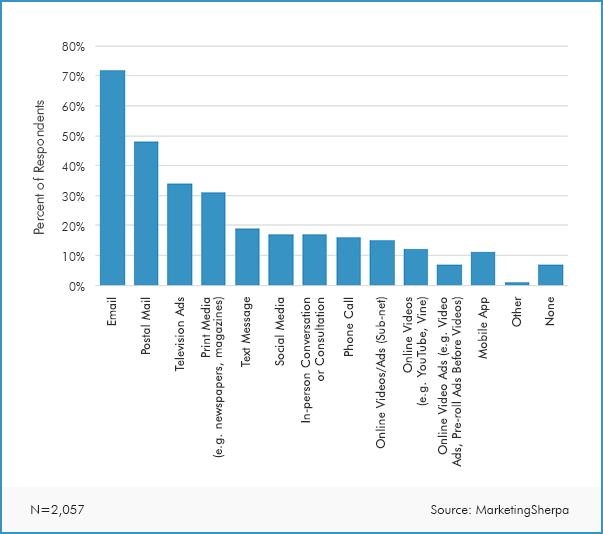 He went on to explain how the study found that 64% of those aged 55+ preferred postal mail, and 41% in that cohort preferred print media, while 38% of people ages 18-54 preferred postal mail, and 24% preferred print media.
However, across almost every demographic surveyed, email was the preferred way to communicate with companies. The only exception was females 65 or older — 64% prefer email, and 65% prefer postal mail (see chart).
Global expansion

As mentioned earlier, the company is planning to use the funds to both improve its platform, as well as further its global footprint, with the UK its first port of call.
LiveIntent president Dave Hendricks is scheduled to relocate to London in the near future where he will lead the company's existing complement of three staff, before making further inroads to the continent.
To date, LiveIntent's UK team has been busy building relationships with both publishers (a process led by Anthony White), and brands (which is led by Robert Coyne).
Ad ServerAdvertiserEMEAMedia Spend