APAC Marketers Must Move Away From Vanity Metrics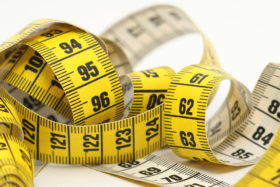 Marketers need to start looking at how they are actually helping their organisation and better tap measurement tools to improve campaign performance.
This means moving from 'vanity metrics', such as likes and views, stresses Liz Miller, senior vice president of marketing at CMO Council. Citing stats from the Adobe Asia-Pacific Digital Marketing Performance Dashboard 2015, Miller says marketers in the region are failing to properly report and use data to help their organisation.
Established in partnership with CMO Council, the dashboard has been tracking the adoption, traction, and success of digital marketing in key Asia-Pacific countries since 2012. This year's study was compiled through quantitative surveys with more than 900 marketers across the region, and included marketers from Australia, Korea, China, India, and Singapore.
In this Q&A with ExchangeWire, Miller discusses common pitfalls in marketing efforts and what needs to change to improve the impact and success of campaigns.
ExchangeWire: Adobe's Asia-Pacific Digital Marketing Performance Dashboard 2015 revealed that 23% of marketers felt their leadership team was still unwilling to move out of a traditional marketing mindset. Why do you think this is the case? Are digital marketing efforts failing to bring in the results to convince them otherwise?
Liz Miller: This really isn't about results falling short. It is about measures not tying back to the business. A traditional marketing mindset is often tied to tested and proven business drivers – for example, a television ad where the c-suite can see a measurable increase in purchase, or a direct-mail campaign that delivers a measurable increase in store traffic for a specific promotion. Yet, for digital, marketers tend to report results in clicks, views, shares, likes, and other campaign metrics that serve a better purpose to fine tune performance than as the end measurement of success. The failure here isn't in the campaign, but in how marketers are reporting and using data.
According to the dashboard, we aren't improving. Last year, we saw 36% of marketers say data was primarily used as a campaign KPI reporting tool. This year, 41% reported on the impact of their campaigns via rear-view mirror metrics. This is expanding the disjuncture between marketing impact and revenue and business-goal metrics. Understandably, this is leading to the questioning of investments by the c-suite.
Even more telling is that marketers know they are failing in this regard. While 84% of them across Asia-Pacific are using some form of measurement and reporting technology, only 4% feel they are doing an excellent job at proving impact and success.
Which Asia-Pacific markets are further behind in terms of digital marketing adoption, and which markets are ahead?
Australia is the clear regional leader, excelling at both content creation and creative strategy, as well as customer engagement and data sophistication. It is clearly the market to turn to as a reference for best practices and the historical evolutionary path to digital adoption.
India follows closely behind Australia. There is a great sense of digital confidence and achievement in both Australia and India. The study reveals that 42% of marketers in India, and 35% in Australia, believe they are highly evolved and confident in their capabilities.
The laggards are South Korea and China. Some 51% in China feel they are either in need of improvement or lagging behind the market in digital, while 45% in South Korea believe the same. With that said, it is important to note that these markets are improving year-on-year, even though they are lagging behind leaders like Australia at the moment.
More and more marketers are embracing digital engagement and working hard to improve everything from strategies, technologies, and content. They are on the right path – investing in the right areas, testing and piloting to identify opportunity, and even questioning the validity of results, impact of campaigns, and the makeup of strategies.
They are taking these points of insecurity and doubt, and turning them into opportunities to pilot and prove. While there always has to be a leader and a laggard, the gap between the two can narrow as markets like South Korea and China change their attitudes about customer experience, content marketing strategy, and measurement, in terms of business goals and outcomes.
What challenges are holding back those who have fallen behind?
Data. Data. Data. Data has become the lifeblood of marketing. It directs and guides strategy. It is the embodiment of our customer. We need to start looking at data as something more than a spreadsheet of results. However, this will take budget, talent, and real business strategy. It also requires a culture that puts the customer first.
Adobe's dashboard reveals marketers are most held back by a lack of budget, issues around talent deficits, and limited agency capabilities. Only 4% feel they have a highly evolved creative vision that is embraced company-wide. What this means is that we are creating random acts of marketing with individual teams defining their own vision of brand. This lack of creative strategy and content development threatens the customer experience by presenting a digital-savvy customer with a fragmented, misaligned, and poorly connected experience.
Functional silos are blocking marketing's ability to actually create a single view of the customer that can inform digital directions. Without this, marketing will struggle to truly connect in a meaningful and profitable manner.
Also, only 9% say they have an organisational culture that is dedicated to a unified dynamic customer experience powered by creative content and digital experiences. This points to a disturbing reality that these organisations have yet to make a shift to a customer-centric mindset.
How can marketers address these challenges?
Two shifts need to occur. First, there needs to be a shift in marketing mindset to look at single-vector metrics like web measures or campaign clicks/views as a vehicle to performance improvement, and not solely a measure of success and impact. Marketing performance measurement needs a makeover; and it needs to tie back to both marketing goals and mandates, as well as business goals and mandates.
Second, organisations must shift to view the customer as their greatest asset and greatest responsibility. Today, most organisations are distinctly product-centric, with all strategies and goals revolving around a series of carefully planned pushes to sell products. However, leading-edge and highly profitable organisations are shifting to put the customer at the centre of business culture and decision making, identifying need and behaviours – and even shifting and adjusting product – to best suit the needs of the most profitable customer.
This shift to customer-centricity must happen at the top-most levels of the company, at the level of the CEO and board. It needs to be embraced across the entire organisation, not just in marketing.
With that said, these two shifts are not easy cultural changes to make. It will take time and a central voice in the organisation to prove that these actions are yielding results. That voice should be the voice of the CMO. Marketers must master the ability to translate brand into business, clearly reporting on how experiences drive revenue. The good news is that senior leaders are receptive to this shift, as more and more marketers admit their leadership is open to more testing and piloting of digital. However, these pilots and tests need to lead to a stronger business case. Right now, only 38% of marketers are using insights from tests to make a business case.
We also have to stop dealing in the language of campaigns. Instead, we should speak in the language of a holistic experience across the customer journey. We need to turn away from thinking about marketing as a series of isolated moments in time or a series of individual campaigns. We should also look at the totality of touchpoints and experiences fuelled by highly personalised and relevant content. Such content should be made accessible to, and embraced, not just by the marketing department, but the entire organisation.
In short, what we need is an organisational shift driven by marketing and fuelled by metrics, data, and content – where every individual across the organisation feels a sense of ownership of the customer experience and a duty to drive the brand forward.
Another area that is seeing slow adoption in this region is programmatic. What kind of barriers do brands here face with regards to programmatic?
Data is likely the biggest barrier to widespread adoption in Asia-Pacific, as it has been around the world. In order to deploy a truly successful programmatic strategy, you have to blend intelligence about your customers and markets in order to segment the population that will most respond and find relevance in your ad.
Marketers also must have the right content that is crafted to be the most compelling and meaningful to that targeted audience, based on the intelligence used to identify a segment. Programmatic demands customer intelligence that comes from across the organisation, not just the data that comes from marketing campaigns.
What are ad tech vendors, as well as agencies, still not doing to help Asia-Pacific marketers start their programmatic journey?
Both vendors and agencies alike owe it to marketers to be as honest and realistic as possible about programmatic, clearly outlining the upside as well as the requirements to flawless execution.
It is easy to hype up any new solution or technology, and marketers do have a tendency to race towards the newest and the shiniest solution in the hopes that it would deliver on myriad promises, and add to a competitive advantage in the marketplace. While the results and the prospects of conversions and loyalty from customers can be intoxicating, marketers need to be aware of the realities. When executed poorly, programmatic can actually create a disastrous customer experience when there is a mismatch between content and target segments.
Looking back at 2015, what were the disappointments in terms of the Asia-Pacific ad tech market? Conversely, what was cause for celebration?
So much of the disappointment in ad tech in general really started in the United States, following the beating that ad tech companies took on Wall Street. As the headlines about failing companies started to get bigger, and investors in the space started to pull out in early 2015, we started to really question the longevity and the validity of so much of the market.
This questioning hit Asia-Pacific even before an ad tech explosion was ever able to take true form. In my opinion, the real disappointment is not with ad tech, but rather is centred higher in the food chain beyond the technology we adopt. C-suites across the region still do not understand that marketing is neither the keeper of advertising nor the steward of ad tech.
Marketing and the CMO is the champion and steward of the customer and should be empowered and challenged to be the centre of when the brand engages with the customer to grow the business. Attitudes around data, customer experience, programmatic, ad tech, and marketing will improve as a whole once organisations start to look to the CMO as a business driver – and when marketers answer this call by moving away from vanity metrics, such as likes and views, to truly report, measure, and prove results in the business language.
Right now, far too many executives look at marketing as the department that makes everything look good.
With viewability, ad measurement, ad fraud, and ad blockers as some of the hot keywords this year, how do you see these playing out in 2016?
While you see ad measurement, ad fraud, and ad blockers, I see irrelevance measurement, irrelevance blockers, and so on. For certain, conversations around how to combat ad blocking have become hot topics full of buzzwords. However, we seem to be forgetting that customers don't block ads for fun or because they have a genetic predisposition to loathe advertising. They are blocking the irritating, persistent, and disruptive flood of irrelevance.
The lack of real business-relevant measurement continues to hold marketing back. However, that isn't the fault of the measurement tools. Rather, marketers are at fault for reporting on the wrong measures.
My hope is that in 2016, marketers will get out of campaign-focused marketing strategy and transition into customer-focused marketing strategy, where campaigns are mere tactical points of engagement in an overarching customer relationship-building journey.
What key challenges lie ahead and what does the ad tech industry need to do to resolve this?
Data isn't going anywhere. In fact, the avalanche of data that currently overwhelms many marketers is just going to get worse, as customers demand a more personalised and multi-channel experience across both online and offline channels. The Internet of Things and the emergence of the API Economy are poised to seismically change how business is done and how customers interact and engage. The ad tech industry needs to anticipate these new emerging customer behaviours and demands and remain at the leading edge of innovation, pushing the boundaries of where and how marketers can engage and report on business impact and results.
Most importantly, ad tech needs a marketing reality check. This is because none of the ad tech solutions is the panacea to the massive job ahead of marketers.
TagsDisplay