APAC Brands Struggling to Measure Mobile ROI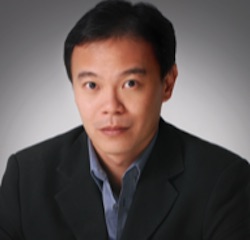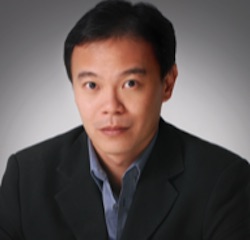 While keen to tap mobile devices to reach their audience, marketers in Asia-Pacific are still struggling to accurately measure the actual returns from their mobile campaigns. In this industry byliner, Smaato's Asia-Pacific managing director Malcolm Wong discusses the challenges of addressing a deeply fragmented region and explains why first-party data is necessary for mobile campaigns.
The digital advertising industry has seen tremendous change in the last decade, with programmatic emerging as one of the biggest buzzwords. The question on many marketers' minds, though, is how long is programmatic here to stay?
Consumers' attention span now is fragmented across different platforms, media, and devices. That we are going through a mobile revolution is indisputable, and industry players must adapt to grow along with it. According to Smaato Ad Exchange data, mobile programmatic spend saw phenomenal growth in 2014, with revenues on the Smaato platform growing 164% over the fourth quarter of 2013. Some of Smaato's largest growth markets include China, Indonesia, Mexico, and Brazil, as well as in increasingly popular formats, such as interstitial ads. Based on our data and projections from eMarketer, mobile programmatic spend is projected to surpass desktop programmatic ad spend in 2015.
With the world's focus clearly now on mobile, advertisers need to think about their ability to scale in terms of mobile monetisation. Contrary to popular belief, this is not linked to how many devices are sold, or to the number of apps or users in one chosen market.
Rather, for mobile advertisers and publishers that run their ad campaigns, the ability to scale looks at how they address the exponential rise in the number of devices and users globally. This can only be done with global, independent, mobile-first integrated platforms that can easily connect publishers to advertisers looking to place ads in their apps and websites.
The great thing about programmatic is not just its ability to use data to target the right audience, but also the ease of leveraging that data – after the ad impressions are made – to gain valuable insights.
Programmatic media buys generate huge amounts of big data, which marketers can use to analyse performance variables, such as optimal times or days of the week to reach consumers, identify the most relevant channels, and assess the effectiveness of certain creative messages. Such insights are essential in helping marketers to decide how to execute their next campaign for optimum performance, and enabling them to segment and create tailored, customised audiences based on their own, and more accurate, data.
As an SSP, Smaato works mostly with first-party data, which can then be channelled back to the ad exchange. Our recent joint venture with Indonesian telco, Indosat, would enable us to enrich this data by gaining access to more user information, thereby, allowing brands to do more precise targeting.
Although third-party data can provide larger volumes, trading desks are still mindful about the source of such data, as audience demographics for mobile apps are more difficult to determine. Marketers must take these into consideration when selecting different sets of data for their mobile campaigns.
Fragmented APAC creates programmatic challenges
Obviously, brand marketers are keen to use mobile devices to connect with their desired audiences and influence their brand options. However, given the fragmented Asia-Pacific landscape – in terms of political structures, economies, cultures, beliefs, behaviours, languages, and local preferences – marketers have to deal with a host challenges that impede further adoption of programmatic in brand marketing.
While programmatic advertising certainly offers marketers niche-targeted, accurate, and progressive targeting that is scalable; brand marketers are still struggling to accurately calculate the returns on investment (ROI) and find relevant metrics for their mobile campaigns.
The region's fragmented landscape means what works in one country may not work in another. Take, for example, OTT (over-the-top) apps, where Line is popular in some markets, while WhatsApp is more widely used in others.
It's a totally different ballgame if brands choose to enter a market in Asia-Pacific. As a result, omni-channel platforms may not be the best solution for the mobile industry in this region. Smaato addresses this challenge by constantly onboarding popular local channels and partnering grassremote mobile properties across the various Asia-Pacific markets. These help facilitate regional ad buys; and Singapore – Smaato's main business hub – is a perfect destination for amassing mobile applications from different parts of the region.
In addition to market fragmentation, ad fraud and brand safety also are growing concerns among marketers.
Unfortunately, the mobile ecosystem is a hotbed for fraudulent ad creatives, bad content sites, and non-legitimate traffic, resulting in publishers and advertisers struggling to choose the right partners with which to work.
A programmatic advertising platform that combines human expertise and sophisticated automated systems, with standardised security protocols, will be necessary to address issues on security, quality, and privacy in programmatic buying.
So, while the concepts, terminologies, and acronyms native to the programmatic ad space are taking shape, the ecosystem as a whole is moving faster than the buzzwords themselves. It behoves those of us working in this space to recognise the nature of our business, while keeping in mind the need to minimise disruptions, such as fraud, and use newly-available data to ensure marketers – and those who serve them – are putting the right ads in front of the right people, at the right times.
Ad NetworkAd VerificationAdvertiserAnalyticsAPACCross-ChannelDataIndustry InfrastructureMeasurementMedia SpendMobileProgrammaticPublisherSingaporeSSPViewability